Innovative New Web-Based Service Lowers Stress, Frees Time During Busy Holidays by Automatically Updating Electronic Calendars
Newly Launched Jussle(TM) Is First-Ever Scheduling Software That Automatically Captures Family Events and Activities From Email and Continually, Securely Updates Calendars
(December 08, 2009)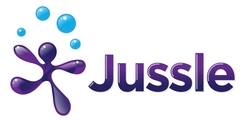 LOS ALTOS, CA -- (Marketwire) -- 12/08/09 -- Lextine Software, Inc., a Silicon Valley-based technology solutions company, today announced that it has launched Jussle, a unique and innovative new web-based service that automatically updates electronic calendars, eliminating the time and hassle of manually organizing and updating one's schedule.
The perfect antidote to the overly scheduled, high stress holidays, Jussle is the first and only application that is technology and system agnostic in capturing events and activities from email and then securely updating that information in the full range of electronic calendar offerings (including PCs, Macs, smartphones and web-based calendars). Available right now at www.Jussle.com, the newly launched subscription service is currently being offered free for the first 30 days. Pricing starts at $19.95 per year, following the initial free trial period.
The importance of calendars in people's lives was underscored in a recent blog post by Bill Pray, an analyst at the Burton Group, a leading technology analyst firm. In the post, Pray quotes from Scott Adams, the creator of the well known comic strip Dilbert:
"I think the biggest software revolution of the future is that the calendar will be the organizing filter for most of the information flowing into your life. You think you are bombarded with too much information every day, but in reality it is just the timing of the information that is wrong. Once the calendar becomes the organizing paradigm and filter, it won't seem as if there is so much." (Bill Pray's full post can be found here: http://tinyurl.com/leod5o).
"With Jussle, busy moms -- like myself -- no longer have to stress out over the inevitable mistakes and oversights that occur because of manually inputting constantly changing schedule items into the family calendar," said Marie-France Nelson, Co-Founder and Chief Executive Officer of Lextine Software. "In fact, the concept of Jussle grew out of my friends' and my own frustrations with having to juggle all of these changes to the family calendar. By effectively eliminating this problem, Jussle allows you to spend less time managing your busy life and more time enjoying it. It's like we say, Don't Juggle it... Jussle it!"
"The driving mission of our company is to create innovative technology solutions that deliver real and tangible value to improve people's personal and working lives," said Lee Tannenbaum, Co-Founder and Chief Operating Officer of Lextine Software. "This is why we are so excited about launching Jussle. Our new product has the power to liberate busy parents from the tedious and frequently stressful chore of making myriad and constantly shifting changes to their family and personal calendars. Jussle uses proprietary technology to take care of all of this for you -- automatically, reliably and with privacy and security. By keeping you up to date, Jussle enables you to focus on what really matters in life."
How Jussle Works
Jussle is very easy to set up and deploy. At www.Jussle.com, users simply enter their email address, calendar account and a few key words. Jussle's web-based technology then works to automatically and continually update the user's electronic calendar (or multiple calendars). Here are Jussle's key functions:
1. Jussle continually scans the full range of email content: -- All text emails -- Word and excel attachments (i.e., school and sports team schedules) -- PDF attachments 2. Jussle automatically captures the user's scheduling events: -- Names, times, dates, places, changes, updates, etc. -- Totally reliable, accurate and secure 3. Jussle automatically places events on the user's calendar: -- Continually updates user's electronic calendar of choice -- Calendars can be based on PC, Mac and smartphone platforms, as well as on the web -- Jussle features an email notification system that alerts the user when their calendar has been updated (Jussled) by the service -- Users' information is totally secure; Jussle never shares personal information
While Jussle was principally designed for consumer use, the software can also be used to automatically update office calendars and business related schedules.
About Lextine Software, Inc.
Lextine Software is a technology solutions company based in the Silicon Valley town of Los Altos, California. Founded in March 2009 by seasoned business executives with deep experience in technology, finance and sales and marketing, Lextine Software is focused on creating innovative technology solutions that drive unique and tangible value for consumers and businesses. The company's first product is called Jussle, an exclusive new scheduling software that captures family events and activities from email and then automatically updates the user's electronic calendar of choice. For more information about Jussle and Lextine Software, visit www.Jussle.com.
Visit Jussle on Twitter: www.Twitter.com/MyJussle
Visit Jussle on Facebook: http://tinyurl.com/ycyx88u
Add to Digg Bookmark with del.icio.us Add to Newsvine
Copyright @ Marketwire
Page: 1
Related Keywords:
Lextine, Family,Internet,Parents,Family,Digital Media Software,Communications,Web,Smart Phone,Security,Family,Blogs/videoblogs,EMail,Sales,Marketing,Finance,Sales & Marketing,Security,Internet,Security,Finance/Accounting,Sales,Finance/Accounting,Sales,Prosumer/Consumer,Business,PDF,Handheld PC/PDA,Marketing,PDA/Smartphone,Mac,OS9,OSX,Marketwire, Inc.,Internet Technology,Business,Sports,Email,Family,Parents,
---