University of Pennsylvania Athletics and NeuLion Announce Partnership Extension and Expansion of New Services
Penn Athletics Experienced Significant Growth With NeuLion and Will Build on That Success With New Digital, Mobile, HD Video and Ticketing Initiatives
(February 14, 2012)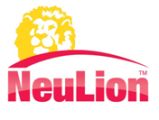 PLAINVIEW, NY -- (Marketwire) -- 02/14/12 -- NeuLion, Inc. (TSX: NLN), the true end-to-end technology service provider for delivering live and on-demand content to any Internet-enabled device, and University of Pennsylvania Athletics today announced a multi-year partnership extension with new digital, mobile and ticketing experiences for this coming year. Working with NeuLion since 2003, Penn Athletics has experienced significant growth in both their digital and ticketing businesses. Most notably, over the past three years, subscription revenue has cumulatively grown 260% and online ticket sales have experienced annual growth upwards of 40% for Penn related athletic events.
Building on that success, NeuLion and Penn will continue to roll-out new digital updates and services including:
Mobile Apps -- NeuLion's mobile technology will provide Penn Athletics with dedicated applications on iPhone, Android and iPad. The official athletics apps give fans easy and instant access to up-to-the-minute stats, scores, play-by-play, schedules, rosters and more with in-app upgrades for access to select live and on-demand video and audio coverage anytime, anywhere.
HD Video -- Starting with the 2012-13 season, Penn Athletics will stream select sporting events live in HD using NeuLion's adaptive streaming technology. This HD player brings an optimized user experience capturing the quality and essence of the event.
Ticketing -- Penn will start scanning tickets at point of entry to keep more seats filled. This new digital ticketing suite helps track admission and records in the fan profile, enables for the sending of tickets from one fan to another via e-mail and enables fans to print tickets at home reducing will call lines and maximizing staff efficiency
Penn Relays -- celebrating its 117th year as one of the marquee events in the world of track and field, Penn Relays will continue to offer continuous live video across the three days of events. Also, NeuLion's Live Editing services will provide instant on demand video coverage of each event throughout the Relays.
Photo Store -- A new and improved photo store will be unveiled with Replay photos this spring where fans can buy Penn athletics photos from every sport.
"We're very happy to renew our partnership with NeuLion," said Alanna Shanahan, Senior Associate Athletic Director at the University of Pennsylvania. "NeuLion is a cutting-edge, innovative technology company that is leading the way for college athletics. We have worked with NeuLion for eight years and have seen tremendous growth in our digital strategy, and we look forward to our future initiatives with them."
NeuLion's technology delivers a best-in-class digital experience for fans around the world. Nearly 175 college athletic programs continue to rely on NeuLion's unrivaled suite of digital and mobile services to deliver live and on-demand games, news and information to fans, while effectively monetizing that content.
"The University of Pennsylvania has been a tremendous, forward-thinking partner over the last eight years. Continuing to work with the entire staff on enhancing their digital strategy, including the Penn Relays, is something that we are very excited about," said Ed O'Brien, vice president of NeuLion.
NeuLion's platform is backed by leading, proprietary technology that offers the richest experience for its sports and entertainment partners. NeuLion's architecture supports content delivery to any device and long-term sustainability as new connected devices and advancements are introduced into the market.
About NeuLion
Founded in 2000, NeuLion, Inc. (TSX: NLN) offers the true end-to-end solution for delivering live and on-demand content to any Internet-enabled device. NeuLion enables content owners and distributors, cable operators and telecommunications companies to capitalize on the massive consumer demand for viewing video content on PCs, smartphones, iPads and other similar devices. NeuLion's customers include major entertainment, sports, global content and news companies. NeuLion is based in Plainview, NY. For more information about NeuLion, visit www.neulion.com.
Forward-Looking Statements
Certain statements herein are forward-looking statements and represent NeuLion's current intentions in respect of future activities. These statements, in addressing future events and conditions, involve inherent risks and uncertainties. Forward-looking statements can be identified by the use of the words "will," "expect," "seek," "anticipate," "believe," "plan," "estimate," "expect," and "intend" and statements that an event or result "may," "will," "can," "should," "could," or "might" occur or be achieved and other similar expressions. These factors should be considered carefully and readers should not place undue reliance on the forward-looking statements. Although the forward-looking statements contained in this release are based upon what management believes to be reasonable assumptions, NeuLion cannot assure readers that actual results will be consistent with these forward-looking statements. These forward-looking statements are made as of the date of this release and NeuLion assumes no obligation to update or revise them to reflect new events or circumstances, except as required by law. Many factors could cause NeuLion's actual results, performance or achievements to be materially different from any future results, performance or achievements that may be expressed or implied by such forward-looking statements, including: our ability to realize some or all of the anticipated benefits of our partnerships; general economic and market segment conditions; our customers' subscriber levels and financial health; our continued relationships with our content partners; competitor activity; product capability and acceptance rates; technology changes; regulatory changes; foreign exchange risk; interest rate risk; and credit risk. A more detailed assessment of the risks that could cause actual results to materially differ from current expectations is contained in the "Risk Factors" section of NeuLion's most recent annual report on Form 10-K available on www.sec.gov and filed on www.sedar.com as well as in NeuLion's most recent annual MD&A filed on www.sedar.com.
Copyright @ Marketwire
Page: 1
Related Keywords:
live video, HD video, mobile, ticketing, technology, Home,Communications,Digital Audio,Smart Phone,iPods,iphone,iPad,Broadcast,Management,Streaming,Digital,Sports Broadcasting,Prosumer/Consumer,Internet Media,Marketwire, Inc., ,Apple Computer,Sports,Financial,Entertainment,Sports,Other,
---