VirTra Systems Retains BDO Alliance Member, Semple, Marchal & Cooper, to Perform Audit
(December 05, 2011)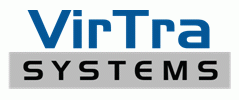 TEMPE, AZ -- (Marketwire) -- 12/05/11 -- VirTra Systems (PINKSHEETS: VTSI), a leading provider of firearms training simulation systems to military, law enforcement agencies and accredited criminal justice programs, today announced it has entered into a formal audit agreement with Semple, Marchal & Cooper, LLP, one of the preeminent regional Certified Public Accounting firms in the Southwest in providing professional accounting, auditing, tax and management consulting services, to perform an audit of the company's 2011 financial statements.
Semple, Marchal & Cooper is registered with the Public Company Accounting Oversight Board (PCAOB) and is a member of both the Center for Public Company Audit Firms (CPCAF) and the Private Companies Practice Section (PCPS) of the American Institute of Certified Public Accountants. In addition, Semple, Marchal & Cooper is a member of The BDO Seidman Alliance, a nationwide association of independently owned local and regional accounting, consulting and service firms. BDO USA, LLP, is an international accounting firm with more than 1,000 member firm offices worldwide, which provides tax, accounting, auditing and management consulting services in 119 countries. BDO is the fifth largest international accounting and consulting network and serves more than 250 U.S. and 100 internationally publicly traded entities.
Bob Ferris, President and Chief Executive Officer of VirTra Systems, stated, "We are pleased to add Semple, Marchal & Cooper to VirTra Systems' team of respected third party professionals. One of the most important aspects of our decision was the ability to work with a regionally-focused firm like Semple, Marchal & Cooper that is headquartered in our own backyard but also possesses the scope and reach of BDO, one of the largest international accounting networks. We believe this will provide us with the best of both worlds as we look to progress from our current status as a non-reporting company trading on the OTC Pink market to our goal of becoming an SEC reporting company as soon as possible, subject to the audit and meeting SEC requirements."
Robert Semple, CPA, Partner of Semple, Marchal & Cooper, LLP, commented, "We look forward to our involvement with VirTra Systems and we believe we can provide tremendous value to the company both presently and as it looks to transition to SEC reporting status in the future. Our firm has worked with numerous middle-market public clients over the years and a number of those clients have utilized the greater BDO network as they have grown. VirTra Systems is a leader in its space and our firm looks forward to adding strength to their team of talented professional advisors."
About VirTra Systems
VirTra Systems, Inc. is a global leading provider of the world's most realistic and effective small arms training simulators. VirTra is the higher standard in firearms training simulators, offering the only video-based 300-degree simulator platform and the patented Threat-Fire™ hostile return fire system. At VirTra, we believe that personnel entrusted with lethal force and critical missions require the very best training available.
About Semple, Marchal & Cooper, LLP
Semple, Marchal & Cooper, LLP is one of the leading CPA firms in the Southwest in providing professional accounting, auditing, tax and management consulting services. Our full-service professional firm is dedicated to providing clients with services of the highest quality without compromising our responsibilities to those who rely upon our independence. Our people, their technical breadth, depth, and experience, and our clientele are our greatest strengths.
Visit our website: www.semplecpa.com
Comments are based on current management expectations, and are considered "forward-looking statements," generally preceded by words such as "plans," "expects," "believes," "anticipates," or "intends." We cannot promise future returns. Our statements reflect our best judgment at the time they are issued, and we disclaim any obligation to update or alter forward-looking statements as the result of new information or future events.
VirTra and the VirTra logo are trademarks of VirTra Systems, Inc.
Investor Relations Counsel
Rudy R. Miller
Chairman, President & CEO
The Miller Group
[email protected]
www.themillergroup.net
(602) 225-0505


Copyright @ Marketwire
Page: 1
Related Keywords:
firearms training simulation systems, Semple, Marchal & Cooper, VirTra Systems, USA,Marketwire, Inc., ,Financial,
---