Zazu, Inc. Announces Launch of Zazu Mornings(TM) Integrated With Connected Devices
Demonstrates Zazu Mornings App, Google TV Integration, and Wi-Fi Enabled Breville Coffee Maker at DEMO Conference in Santa Clara, CA
(September 12, 2011)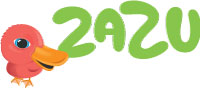 BOSTON, MA -- (Marketwire) -- 09/13/11 -- Boston based Zazu, Inc. today announced the launch of Zazu Mornings, an application for Android and iPhone that helps users start their day with the right information. Zazu Mornings verbally and visually presents information from a user's calendar, weather, news, and location-based services. The newly announced technology creates layered access to a user's information. Given calendar and location data, Zazu gives access to directions and calculates traffic sensitive ETA for the next meeting or drafts an email for a user to notify meeting attendees if they'll be running late.
"Your location on a map is useful, but layering your calendar data on top adds far more value," says Marc Held, Zazu's Co-Founder and CTO commenting on how their technology applies intelligence to a user's data, "We're taking your online data sources and merging them together intelligently, allowing you to access it when and where you need it."
Today's technology driven world is more interconnected than ever, and the wide adoption of internet-enabled devices keeps users dependent on this technology, even for simple daily decisions. Relying on dozens of individual Smartphone applications has also left users in a desperate shuffle to find the needed information.
At the DEMO conference this week, the company will demonstrate their cloud technology applied to connected devices. Given the surge of internet enabled devices making their way into consumer households, the company is focusing on enabling cross-device access to the customized content it creates for their users. On stage, the company will be showcasing their Google TV integration as well as a Wi-Fi enabled coffee machine, through a partnership with Breville, which brews coffee when a user has woken up.
"At Breville we are always seeking to understand how our consumers engage and interact with the tools we create for their kitchen," said Rob Sheard, Brand Director at Breville USA, "Zazu is on the cutting edge of how smartphones unify and simplify this and we are excited to see how their development efforts improve these experiences."
The company is now working to integrate with additional data sources for users, thereby enabling a more intelligent experience for a user with their social and ecommerce data.
About Zazu, Inc.
Zazu, Inc. is a Boston based company building innovative media consumption technology to serve users relevant and actionable information through a graphically augmented speech interface. Today's technology driven world is more interconnected than ever, and the wide adoption of internet-enabled devices has left people even more dependent on this technology, even for making simple decisions. Zazu's technology enables your information to interact, like your calendar and location, and creates personalized content like the directions and traffic to your next meeting. Zazu's technology brings important media and content to the forefront of the digital overload we face today and deepens the interaction between our digital information, enabling users to make more informed decisions. For more information, please visit www.getzazu.com.
About DEMO
Produced by the IDG Enterprise events group, the worldwide DEMO conferences focus on emerging technologies and new products innovations, which are hand selected from across the spectrum of the technology marketplace. The DEMO conferences have earned their reputation for consistently identifying cutting-edge technologies and helping entrepreneurs secure venture funding and establish critical business. For more information on the DEMO conferences, visit http://www.demo.com/.
Add to Digg Bookmark with del.icio.us Add to Newsvine
For additional information regarding media, partnership or advertising opportunities, contact
Email Contact
or Punit Shah
508-521-9963x101
Email Contact


Copyright @ Marketwire
Page: 1
Related Keywords:
smartphone, alarm, assistant, voice, calendars, mornings, iphone, android, blackberry, Internet,Communications,WiFi,Digital Audio,Web,Smart Phone,PDA,iPods,iphone,Search,Applications,Google,EMail,Sales,Applications,Advertising,Internet,Internet Server Applications,E-mail,Internet/Web,Prosumer/Consumer,Business,Internet,Email,Phone OS,Handheld PC/PDA,PDA/Smartphone,email,USA,Marketwire, Inc.,Apple Computer,Television,Internet Technology,Business,Internet,Email,
---