'Graffiti Spray Can' App Upgrades Hit The Streets Today
(May 24, 2011)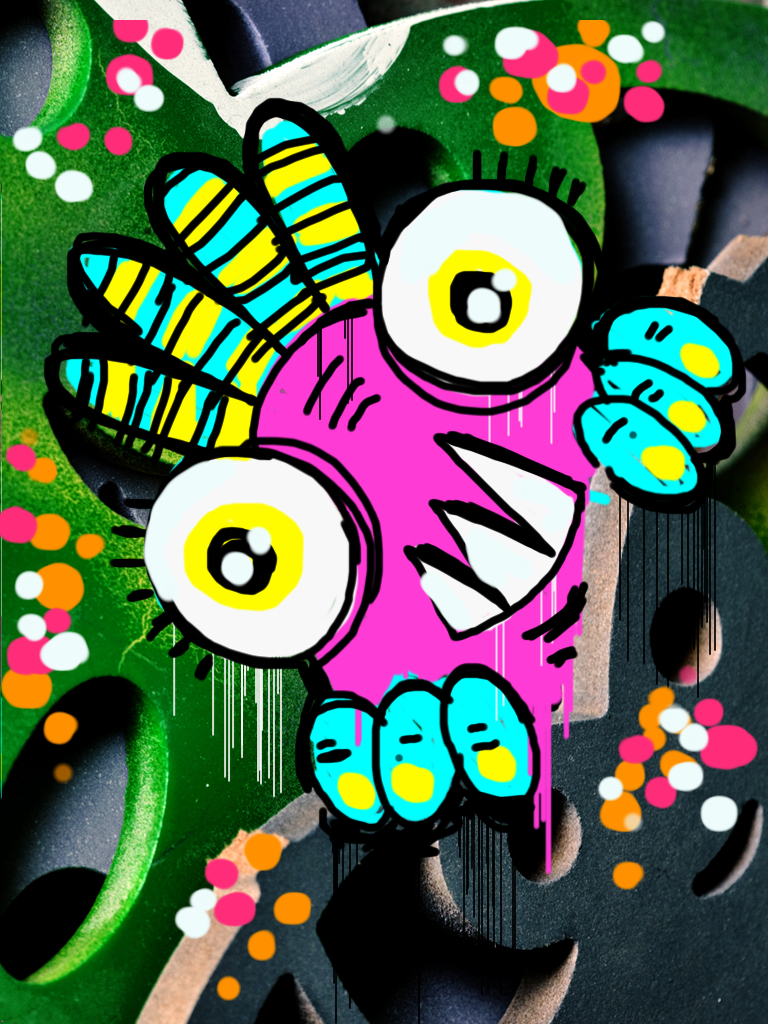 New York, NY (PRWEB) May 24, 2011
Elite Gudz, creative leaders in designing content for multi-media mobile, tablet and personal-use consoles, today released massively upgraded versions of their popular Graffiti Spray Can application. Officially known as Graffiti Spray Can Pro for iPhone, Graffiti Spray Can HD for iPad and Graffiti Spray Can for Android and Facebook, each new version is equipped with the same set of upgraded features including more sophisticated painting effects, social features and access to an abundance of graffiti related add-ons and exclusive merchandise.
"We've seen some pretty impressive works of art come out of the original Graffiti Spray Can, said Brian Ferrara, Creative Director for Elite Gudz. "Things are about to get really interesting now that we've stepped up and delivered a more true-to-life and complete graffiti app.
The upgraded paint effects include new texture choices, more colors and more realistic spray paint behavior. After creating a masterpiece, users can now share their work via Facebook, Twitter and email - or upload it to the new Wall of Immortalz global graffiti community, accessible from within the app or online at http://www.GraffitiSprayCan.com.
New "artist pack" add-ons include stencils and fonts designed by notable graffiti artists Phetus and Cope2, for use within the app. For a limited number of serious graffiti enthusiasts (88 to be exact), a collection of Graffit Spray Can inspired merchandise designed by graffiti icon Phetus can be purchased via the app and online at http://www.PhetusExclusives.com. The "Phetus Exclusives" collection includes a We Bomb foil print tee, mobile skins and a metal Phat Phace stencil.
As if that weren't enough, Elite Gudz has also packed in a new music player to play the official debut of We Bomb, the graffiti anthem from graffiti icon Phetus, featuring PoeRilla and produced by Beat Butcha. The accompanying music video directed by Picture Perfect is also included. A limited-edition vinyl pressing of the single, including dubstep and metal remixes by Aaron Spectre and Tre Watson, is available as of today for purchase via the app. The digital EP is available through iTunes, Amazon and other music outlets.
Graffiti Spray Can HD is free on iPad; Graffiti Spray Can Pro is $.99 on iPhone and iPod Touch; Graffiti Spray Can is free on Android devices and Facebook. For more information, visit http://www.GraffitiSprayCan.com.
ABOUT ELITE GUDZ
Elite Gudz is a creative studio founded by artists and creators from the worlds of graffiti, comics, designer toys and technology. Their first mobile application, Graffiti Spray Can, climbed to the #1 spot in Entertainment and Free Applications charts around the world within days of its release. Elite Gudz has since become leaders in designing creative content for mobile, tablet and consoles with designer platform production and new media for mass markets. For more information, please visit http://www.elitegudz.com.
For media information, please contact Lauren Williams, DRIVEN Public Relations, 951-719-1040 or press(at)elitegudz(dot)com.
###
Read the full story at http://www.prweb.com/releases/2011/5/prweb8475167.htm.
Page: 1
Related Keywords:
music industry,music theatre,plastic art,rock and roll music,popular music,jazz music,folk music,country music,classical music,music,entertainment award,entertainment (general),arts (general),arts, culture and entertainment,arts, culture and entertainment,entertainment (general),entertainment award,computer crime,Commonwealth Games,Winter Goodwill Games,Summer Asian Games,Winter Asian Games,Panamerican Games,African Games,Mediterranean Games,SouthEast Asiatic Games,PanPacific Games,SouthPacific Games,
---