vCider 2.0 With Cloud Cloaking Creates Secure Virtual Private Clouds Across Data Centers and IaaS Providers
New Release Improves Cloud Application Security and Performance
(February 21, 2012)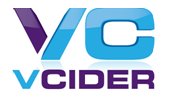 SAN FRANCISCO, CA -- (Marketwire) -- 02/21/12 -- vCider, Inc., a provider of on-demand virtual cloud networking solutions, today announced the availability of version 2.0 of its Virtual Private Cloud (VPC) service, which enables cloud-computing users to build secure virtual private clouds that span multiple cloud-service providers, such as Amazon EC2 and Rackspace, and extend on-premise data center infrastructure into the cloud.
Developers can use vCider VPCs to deploy secure cloud applications that span IaaS regions and platforms. No longer limited to working with a single Infrastructure-as-a-Service (IaaS) provider, developers can build applications that are faster, more reliable and less expensive by choosing providers that offer the best technology, service, performance and/or pricing for their needs. vCider's kernel-level encryption and "cloud-cloaking" features protect VPC traffic from malicious users and eliminates the need for host-based encryption and firewalls in the cloud, improving application performance and reducing IT labor costs.
"vCider was the easiest way to secure our environment," said Jan Moxter, founder of moxter.net. "We run applications on two continents while also using Amazon EC2. Since we need to encrypt communications, host-based firewalls were of no use. A VPC across the cloud was the only way to go, and vCider was the only way to build it."
vCider gives users complete control over their cloud networks enabling them to steer traffic to systems using private, non-routable IP addresses. Connecting these virtual networks to their data centers provides seamless access to enterprise data and locking cloud systems down by preventing all public network access creates an isolated virtual private cloud.
vCider 2.0 includes these features:
Scalable distributed virtual switch to extend enterprise LAN connectivity to the cloud
Native network traffic encryption
Endpoint security provided via 'cloud cloaking' to isolate cloud systems from all public network traffic
Enterprise network functions including Layer 2 connectivity, private IP addresses, subnets and multiple network interfaces
Automatic gateway configuration to on-premises networks
Full programmatic control via the vCider RESTful API
By providing VPCs that securely extend data centers into the cloud and across multiple cloud platforms, vCider makes it easier for organizations of all sizes to select and configure cloud architectures based on their business needs.
A vCider VPC offers important security advantages, as well. Through vCider VPCs, organizations can apply familiar, trusted network security technologies to protect cloud resources. Firewalls, IDS, ACLs, DLP, etc. can now all be included in virtual network topologies, enabling traffic to be steered through whatever network security devices that security policies require. Organizations can use vCider to extend all their existing security policies to the cloud, creating consistency across on-premise and cloud deployments.
"Security remains the single biggest inhibitor to cloud adoption for the enterprise. A virtual private cloud can seamlessly extend a data center into the cloud and provide the security users are looking for," said Chris Marino, CEO of vCider, Inc. "vCider's distributed virtual switch is the foundation of the virtual network within the VPC. The switch lets users steer traffic to exactly where it needs to be and nowhere else. Encryption combined with cloud cloaking renders systems and their communications invisible to hackers and malicious traffic. Cloud users get flexibility and security in a single solution that's easy to manage."
The vCider on-demand offering includes a Web-based management console, along with a small driver to be installed on all systems in the VPC. Users configure their VPC with IP addresses and gateways through the console, or through their existing cloud management platform using the vCider API.
The vCider VPC service is available now. A VPC of up to 8 systems is available free of charge. Prices start at $100 per month for up to 16 systems in a VPC.
To learn more about vCider, please visit www.vcider.com.
About vCider
vCider, Inc. provides virtual network solutions to bring greater control, flexibility, security, and cost-effectiveness to cloud applications. vCider's on-demand Virtual Private Cloud service enables cloud users to create secure, flexible private clouds that span cloud providers and data centers, delivering unprecedented flexibility and security for cloud operations. The vCider solution makes it easy for organizations of all sizes to build and maintain secure hybrid cloud environments that best meet their business needs.
vCider's VPC offering is available today. Register for a free account at my.vcider.com. vCider, a privately held company based in Silicon Valley, is led by a team and backed by investors who have previously launched category-defining products companies in the areas of application management and networking. For more information, visit www.vcider.com.
vCider and the vCider logo are trademarks of vCider, Inc. All other trademarks are the property of their respective holders.
Add to Digg Bookmark with del.icio.us Add to Newsvine
For media inquiries, please contact:

John Bennett
Email Contact
+1-510-495-6590


Copyright @ Marketwire
Page: 1
Related Keywords:
vCider, Applications,Security,Networking,Business Issues,Security Technologies,Encryption,Connectivity,Management,CEO/CFO,Marketwire, Inc., ,IT (Information Technology),Networking,Security,Business,Other,
---