tyntec Appoints Brian Johnson as Executive Vice President of Global Sales
20-Year Telco Veteran Joins Mobile Interaction Specialist to Build Presence in North America
(May 31, 2012)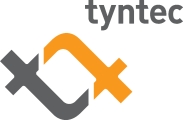 SAN FRANCISCO, CA -- (Marketwire) -- 05/31/12 -- Mobile interaction specialist tyntec today announced the appointment of telecommunications veteran Brian Johnson as Executive Vice President of Global Sales. His appointment underscores tyntec's commitment to build its presence in North America and follows on the heels of tyntec's recent North America launch of its tt.One solution.
Johnson will build upon his more than 20 years of sales experience in the mobile and telecom space to help tyntec extend its leadership position as a mobile interaction specialist. His new role will see him spearhead tyntec's worldwide sales efforts to support its tt.One offering as well as the company's core SMS products. Johnson will also oversee tyntec's business operations in North America, including establishing future US-based offices.
Johnson joins tyntec from mobile messaging and payment specialist mBlox, where he spent eight years and was responsible for driving the company's worldwide sales strategy. Johnson has an extensive track record in leading successful sales organizations for telecom/Internet and technology companies such as Advanced Technology Group (acquired by GE), eBenefits (acquired by ADP), Pac-West Telecomm and WinStar Communications.
He has been responsible for building and leading sales teams and overseeing strategic customer management, and his experience includes transforming sales and support processes, increasing CRM effectiveness and developing sales accounts. Johnson is a regular speaker at the world's leading industry events and was named as one of Mobile Entertainment's Top 50 Most Influential Leaders in Mobile.
Michael Kowalzik, CEO of tyntec, said, "Appointing a leading industry figure of Brian's caliber is a great validation for both tyntec and our tt.One solution. With his vast experience, I have no doubt that he is the ideal person to help us maximize the opportunities presented by the growing OTT market."
Johnson will be based in the Bay Area where his proximity to Silicon Valley will enable tyntec to better serve the large number of technology and Internet companies -- a key target audience for tt.One and the telco-in-the-cloud communication capabilities it facilitates. tt.One enables the integration of online and traditional telco services, letting customers integrate mobile telephony services such as voice, SMS and mobile numbers into online services, apps, and social platforms.
"This is an exciting time to be joining tyntec. With the recent launch of tt.One, the company is in a unique position to take advantage of an OTT market which is growing at a rapid pace as mobile and Internet become truly converged. I believe tt.One has all the ingredients to be a game-changer in the industry and I look forward to developing and delivering the sales strategy to ensure that it fulfills its potential," said Johnson.
More information can be found at www.tyntec.com
About tyntec
tyntec is a mobile interaction specialist, enabling businesses to integrate mobile services for a wide range of uses -- from mission-critical applications to internet services. We reduce the complexity involved in accessing the closed and complex telecoms world by providing a high quality, easy-to-integrate and global offering using universal services such as SMS, voice and numbers. Our products serve a broad range of business requirements are all backed up by an advanced and reliable infrastructure. Founded in 2002, and with more than 150 staff in five offices around the globe, tyntec works with 500+ businesses including mobile service providers, enterprises and internet companies. tyntec is a global mobile interaction service provider, offering high-quality mobile messaging and information services to mobile network operators, enterprises, mobile service providers and internet companies.
Add to Digg Bookmark with del.icio.us Add to Newsvine
Press contacts
Barokas PR for tyntec
Beth Mayer
+1 206 344 3145
Email Contact

tyntec
Alexander Handcock
+49 89 202 451 246
Email Contact


Copyright @ Marketwire
Page: 1
Related Keywords:
tyntec, Sales, Applications, CRM - Customer Relationship Management, Sales & Marketing, Internet, Business Issues, Internet Server Applications, Management, Sales, CEO/CFO, Sales, Marketwire, Internet Technology, Business, Internet,
---