"theBlu" Dives Into Times Square
World's First Social Digital Ocean App Now Available to Download, Explore and Share; Mission Blue, OceanElders, Oceanic Preservation Society, Scripps Institution of Oceanography and WildAid Are Inaugural Non-Profit Cause Collaborators
(May 04, 2012)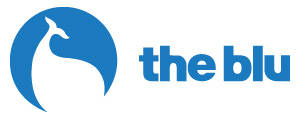 NEW YORK, NY -- (Marketwire) -- 05/04/12 -- Wemo Media, the Venice, CA-based entertainment studio, today announced the launch of "theBlu," possibly the largest globally shared art and entertainment experience ever created. Inspired by the world's oceans, "theBlu" is a living and breathing digital art exhibit of ocean habitats and species, created by artists and developers from all over the world. This social exploring experience is currently available as a downloadable app for PC and Macintosh computers at theblu.com
"theBlu" embodies the following principles:
Use the power of the Internet to connect geographically disparate people in a meaningful way
Empower a global community of artists and developers to create an extraordinarily beautiful and high fidelity series of apps
Support non-profit collaborators in their efforts to better understand and protect the world's oceans
theBlu: From Social Gaming to Social Responsibility
"theBlu" turns the Internet into a globally-connected 3D digital ocean wherein every species and habitat is an original work of art created by a worldwide community of artists, animators and developers, including Academy Award® winners Andy Jones and Kevin Mack, and students alike.
Exploring "theBlu" is as easy as browsing the web and includes information about species, exploration of geo-located habitats, in-ocean tagging of fish, the purchase of species to grow your collection and customize your experience, social activity streams, event and photo sharing, and ocean life swimming from user to user across the Internet, creating real-time social interaction.
At launch, "theBlu" will enable a connected social exploration across eight ocean habitats, including over one hundred life forms with new habitats and species released monthly, and fifteen "ambassador" species, sponsored by non-profit cause collaborators, to raise awareness and funds for ocean conservation. Currently a downloadable app for PC and Mac, "theBlu" will soon be available on phones, tablets and smart TVs.
Announcing Non-Profit Cause Collaborators
theBlu's inaugural non-profit cause collaborators include: Mission Blue, OceanElders, Oceanic Preservation Society, Scripps Institution of Oceanography and WildAid.
How it works: Participating non-profit collaborators sponsor "ambassador" species or habitats in "theBlu" and users of "theBlu" are offered the opportunity to purchase these "ambassador" species or habitats for their virtual ocean environment. Twenty-five percent (25%) of the purchase price of these virtual species or habitats goes directly to the non-profit collaborators to fund projects that support their work in the real ocean environment. The program is also designed to increase awareness and reach for collaborating organizations and their conservation efforts. Users of "theBlu" have the opportunity to effect real change for the world ocean.
Non-Profit Cause Collaborator Quotes
"Scripps Institution of Oceanography is one of the oldest, largest, and most important centers for ocean science research, education and public service in the world, and we are proud to collaborate with the forward-thinking creators of theBlu," said Dr. Tony Haymet, director of Scripps Institution of Oceanography, a part of UC San Diego. "This ocean-inspired project creates the opportunity to educate people around the world, raising the visibility of the ocean and its inhabitants."
"The ocean needs one voice. One very loud voice," said Gigi Brisson, founder of OceanElders. "Our collaboration with 'theBlu' will help us drive cause effectiveness and unity; with a greater chance for lasting impact."
"The oceans deserve our respect and care, but you have to know something before you can care about it. 'theBlu' is an extraordinary way to enjoy the oceans and learn about all the individual species that interdependently form our life support system and make the oceans so vital to our individual well-being and our planet as a whole," said Sylvia Earle, founder and chair, Mission Blue.
"I think theBlu is an exceptional way for people all over the world to not only see the underwater world but actually create it," said Louie Psihoyos, executive director, Oceanic Preservation Society. "It's a beautiful, novel concept and I think the social media aspect is really exciting because it's going to connect people with the oceans that get so little attention."
"With one-third of open-ocean shark species currently threatened with extinction, it has become imperative that we reverse this trend by reducing demand for products derived from these magnificent creatures," said Peter Knights, executive director, WildAid. "'theBlu' effectively bridges the gap between virtual and real-world conservation and we are proud to partner with them on this important endeavor."
Wemo Media Quotes
"I am grateful and honored for the meaningful relationships we have established with our non-profit collaborators," said Neville Spiteri, co-founder of Wemo Media. "theBlu reflects the very special and powerful intersection of art, technology, and social change."
"The really interesting thing about theBlu is how it brings together the biology, the activism of conservation, the beauty and the artistic elements as well as the grassroots, participatory social media movement. I'm very excited about the possibilities ahead," said Joichi Ito, director of the MIT Media Lab and advisor to Wemo Media.
Dive into theBlu at http://youtu.be/x53kvmp10dY (video)
The Technology That Makes theBlu Possible
Today, in a separate announcement Wemo Media unveiled the technology platform and next-generation studio model that makes "theBlu" possible. Called the Planet Participation Platform™, this next-generation system, built to harness the power of global creative talent, delivers the first collaboration and monetization platform purpose-built for independent content creators and developers.
theBlu Times Square Launch Event Details
On May 4th between 5:00pm and 11:00pm EDT, (22:00 GMT), "theBlu" will be displayed on the NASDAQ and Thomson Reuters video screens every 30 minutes for a special five-minute show. Participants in Times Square can log in to "theBlu" with their smartphones and join others around the globe in celebrating the beauty and significance of the world ocean -- and the launch of "theBlu." This special event is co-produced with Times Square 2. www.timessquare2.com
ABOUT WEMO MEDIA
"theBlu" is produced by Wemo Media, an entertainment studio based in Venice, California, co-founded by Neville Spiteri, a media creative executive formerly at EA, Square and Digital Domain, and Scott Yara, a successful repeat entrepreneur and president/co-founder of EMC|Greenplum. The team includes Andy Jones, Academy Award-winner for Avatar and on the board of advisors; Joichi Ito, director of MIT's Media Lab; and Sylvia Earle, Time Magazine's Hero of the Planet. Additionally, as a global social art and entertainment project, Wemo Media's "theBlu" team includes a growing community of artists, animators and developers worldwide.
Image Available: http://www2.marketwire.com/mw/frame_mw?attachid=1971616
Image Available: http://www2.marketwire.com/mw/frame_mw?attachid=1971619
Image Available: http://www2.marketwire.com/mw/frame_mw?attachid=1971622
Image Available: http://www2.marketwire.com/mw/frame_mw?attachid=1971625
Embedded Video Available: http://www2.marketwire.com/mw/frame_mw?attachid=1971628

Add to Digg Bookmark with del.icio.us Add to Newsvine
Contact
Richard Snee
Wemo Media
650-784-3896
Email Contact


Copyright @ Marketwire
Page: 1
Related Keywords:
Wemo Media, Internet, Communications, Web, Smart Phone, Research, Video, Social Media, Mac, OS9, OSX, Marketwire, , Lifestyle, Internet Technology, Oceanography, Entertainment, Internet, Science,
---