"theBlu" Celebrates World Oceans Day
Joint Effort Focuses on Empowering a Global Audience to Protect and Preserve the World's Oceans
(June 07, 2012)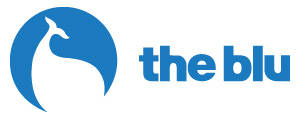 VENICE, CA -- (Marketwire) -- 06/07/12 -- Today, "theBlu," the world's first social digital ocean app, and the Smithsonian's National Museum of Natural History, announced a cause collaboration effort to raise awareness and funds for ocean conservation, education and advocacy. The announcement comes on World Oceans Day, June 8, as both organizations work to build greater understanding of the crucial role oceans play in our lives and to identify important ways people can help.
Currently a downloadable app for PC and Mac, theBlu will soon be available on phones, tablets and smart TVs.
theBlu turns the internet into a globally-connected 3D digital ocean wherein every species and habitat is an original work of art created by a worldwide community of artists, animators, students and developers, including Academy Award® winners Andy Jones and Kevin Mack.
Exploring theBlu is as easy as browsing the web and includes information about species, exploration of geo-located habitats, in-ocean tagging of fish, the purchase of species to grow your collection and customize your experience, social activity streams, event and photo sharing, and ocean life, swimming from user to user across the internet, creating real time social interaction.
theBlu enables a connected social exploration across eight ocean habitats, including more than 100 life forms with new habitats and species released monthly, and 15 "ambassador" species, sponsored by non-profit cause collaborators, to raise awareness and funds for ocean conservation and education.
"I am grateful and honored for the meaningful relationship we have established with the Smithsonian," said Neville Spiteri, co-founder of theBlu. "theBlu reflects the very special and powerful intersection of art, technology, and social change."
"The really interesting thing about theBlu is how it brings together the biology, the activism of conservation, the beauty and the artistic elements as well as the grassroots, participatory social media movement. I'm very excited about the possibilities ahead," said Joichi Ito, director of the MIT Media Lab and advisor to theBlu.
"We believe that 'theBlu' is a natural and powerful complement to the Smithsonian Institution's Ocean Portal," said Nancy Knowlton, Sant Chair of Marine Science at the Smithsonian's National Museum of Natural History. "We're pleased to be able to expand our reach globally and further our mission to increase the public's ocean understanding and stewardship."
World Oceans Day Event
theBlu is holding a global online celebration at theblu.com, in honor of World Oceans Day, Friday, June 8. Entitled, "If You Love The Ocean, Download It!" the event will unite individuals, communities, and organizations all over the world in a globally shared moment celebrating the beauty and significance of the world's ocean. On June 8, the "Big Blu" whale, created by Academy Award winner Andy Jones (for Avatar), will be seen for the first time, and Ambassador Species sponsored by cause collaborators will be available for purchase.
ABOUT theBlu
"theBlu" is produced by Wemo Media, an entertainment studio based in Venice, Calif., and 2012 winner of the SXSW Accelerator Award for best entertainment start-up. The company was co-founded in 2010 by Neville Spiteri, a media creative executive formerly at EA, Square and Digital Domain, and Scott Yara, a successful repeat entrepreneur and president/cofounder of EMC|Greenplum. The team includes Andy Jones, Academy Award® winner for Avatar, and on the board of advisors, Joichi Ito, Director of MIT's Media Lab, and Sylvia Earle, Time Magazine's Hero of the Planet. Additionally, as a global social art and entertainment project, "theBlu" team includes a growing community of artists, animators and developers worldwide.
Add to Digg Bookmark with del.icio.us Add to Newsvine
Contact:
Richard Snee
Email Contact
650-784-3896


Copyright @ Marketwire
Page: 1
Related Keywords:
theBlu.com, Mac, OS9, OSX, Marketwire, Internet Technology, Oceanography, Entertainment, Internet, Science,
---