octoScope Demonstrates Wireless Test Product; President Fanny Mlinarsky Participates in Panel and Tutorial on Latest Wireless Technologies at Wireless Innovation Forum
(November 07, 2011)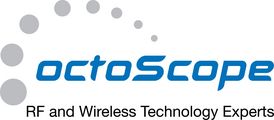 WASHINGTON, DC -- (Marketwire) -- 11/07/11 --
President Fanny Mlinarsky conducts LTE tutorial, participates in panel and T&M sessions
Demo features octoBox, the newest tool for MIMO OTA test
Nov. 29-Dec. 2, 2011, Hyatt Regency, Reagan National Airport, Washington, D.C.
Who/What
At the Wireless Innovation Forum Conference on Communications Technologies and Software Defined Radio (SDR'11-WInnComm), octoScope president Fanny Mlinarsky will present and participate in several sessions, as a panelist, tutorial presenter, and as a moderator of the two Test & Measurement sessions. In addition, octoScope will feature its newest wireless test product, octoBox in the event's Technology Demo Showcase.
octoBox revolutionizes the way multi-radio devices such as smartphones, sensors, robotic and military radios are designed, tested and verified. It offers accurate OTA testing of conventional and MIMO wireless devices in a customizable refrigerator-sized anechoic (non-echoing) enclosure that replaces more expensive walk-in anechoic chambers.
When/Where
octoBox Demo:
MIMO/OTA (Over the Air) Controlled Environment Testing
18:00-20:00, Wednesday, Nov. 30
Sessions featuring octoScope President, Fanny Mlinarsky
Test & Measurement track moderator
15:15 - 17:15, Tuesday, Nov. 29
9:50 - 11:50, Wednesday, Nov. 30
LTE Network for Nationwide Broadband Public Safety Communications tutorial presenter
13:50, Wednesday, Nov. 30
The Future of White Space Communications panelist
13:50, Thursday, Dec. 1
Hyatt Regency Crystal City, Reagan National Airport, Washington D.C.
For More Information
For more information about octoScope or to schedule an appointment, please visit www.octoscope.com or contact [email protected].
For more information about SDR'11-WInnComm, please visit https://sdf.memberclicks.net/index.php?option=com_mc&view=mc&mcid=form_104969
About octoScope
octoScope, Inc. offers RF and wireless technology solutions and consulting services.
For more information, please visit www.octoscope.com.
Notes to editors
Definitions and Acronyms:
LTE: Long Term Evolution (LTE), a mobile network technology standard
MIMO: Multiple-input and Multiple-output. Wireless radio technology in which multiple transmitters and receivers are used at both the source (transmitter) and the destination (receiver).
OTA: Over The Air; refers to test methodology of testing fully assembled devices through their antennas
RF: Radio Frequency
octoBox is a trademark of octoScope, Inc. All other trademarks and trade names are the property of their respective owners.
Add to Digg Bookmark with del.icio.us Add to Newsvine
Press Contact:
Georgia Marszalek
ValleyPR LLC
+1-650-345-7477
[email protected]


Copyright @ Marketwire
Page: 1
Related Keywords:
octoScope, wireless, LTE, IEEE 802, cellular radio, wi-fi, Homeland Security, 700Mz Broadband, Washington DC, Digital Media Software, Communications, WiFi, Web, Smart Phone, Techniques, Home Networks, Security, Marketwire, Inc., , Communications Technology, Biology, Other,
---