mTrip Launches Intelligent Travel Guides on Android Devices: mTrip Travel Guide Publisher Enhances its Offering With Expansion Onto New Mobile Platforms
(December 17, 2010)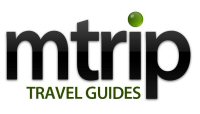 MONTREAL, QUEBEC -- (Marketwire) -- 12/17/10 -- Today mTrip Travel Guides unveiled its app to users with mobile devices powered by Google's Android mobile platform. The app is offering Android users a revolutionary way to plan their itineraries, navigate their trips and share their travel experiences with others. The mTrip Travel Guide apps deliver information on thousands of attractions, restaurants, bars, hotels and shopping destinations, with offline mapping, directions, trip planning, augmented reality and trip sharing.
mTrip hit the ground running with its developers and beta-testers to create what is already available on the iPhone and iPod version, specially adapted to Android. "We saw such a positive response from travelers and the demand for expansion onto other mobile platforms," says Frederic de Pardieu, CEO of mTrip." We wanted to be one of the first publishers to offer intelligent travel guides on Android, says de Pardieu.
What's on mTrip's Android app?
-- mTrip Genius - Automatically creates personalized trip itineraries based on travel interests, trip dates and more -- Travel guide with attractions, monuments, restaurants, hotels, bars, shopping... -- Ratings, reviews & pictures contributed by experts & travelers -- Augmented Reality with points of interest super-imposed onto ones phone -- Offline map & location-based navigation by foot or subway -- Sharing e-postcards via Facebook/email -- Free daily updates -- No Internet connection
Learn about mTrip's new Android app and other travel guide apps for iPhone & iPod Touch at http://www.mtrip.com or visit Google's Android Market for direct downloads. Contact Sabrina at [email protected] for inquiries.
Platforms: iPhone, iPad, iPod Touch http://www.mtrip.com/travel-guide/iphone Android 2.1+ http://www.mtrip.com/travel-guide/android Cities: London, Paris, Amsterdam, Berlin, Rome, Venice, Barcelona, Madrid, Moscow, Dublin, Istanbul, Munich, Vienna, New York, San Francisco, Chicago, Washington, Shanghai, Tokyo, Singapore Languages: English, French, German, Spanish, Italian for European cities, Japanese for NY Price per city: USD $5.99 - GBP 3.49
ABOUT MTRIP TRAVEL GUIDES
mTrip publishes intelligent travel guides for smart phones and portable devices, like iPhone, iPad, iPod Touch & Android. A fresh new approach integrating professional and user-generated content, geo-location, social networks and innovative features offer the user the most optimal travel experience.
Contacts:
mTrip Travel Guides
Sabrina Fenster
800-760-9165
[email protected]
http://www.mtrip.com


Copyright @ Marketwire
Page: 1
Related Keywords:
mTrip Travel Guides, Singapore,Marketwire,Apple Computer,Restaurants,Internet Technology,Internet,Outdoor Sports,Other,
---