ista North America Launches Energy Intelligence Services, Incorporating Texas Smart Meter Data
Now Available to Give Texas Energy Retailers' Customers Unprecedented Access to AMI Data and Predictive Energy Costs
(January 26, 2010)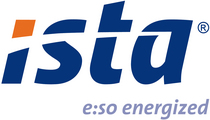 ALPHARETTA, GA -- (Marketwire) -- 01/26/10 -- ista North America today announced the launch of their new Energy Intelligence(SM) Services (EIS(SM)) Platform that will incorporate Smart Meter data from Texas distribution utilities that have deployed Advanced Metering Infrastructure (AMI).
The ista EIS(SM) platform is a distributed application infrastructure that provides data analysis on customers' consumption and energy cost patterns, and how they match up to their unique financial and usage-based Energy Plans. Where other services and products have focused primarily on providing customers visualization of their electric consumption throughout a day, the EIS platform leverages ista's advanced competitive market billing capabilities to make it easy for customers to understand the financial impacts of their lifestyles -- even if a customer is on an electric rate that is derived from the real-time market price of energy.
The platform provides multiple user interfaces to allow customers to retrieve data according to their specific needs and preferences. EIS customers have the option of viewing their consumption details, energy plans, advanced charting, and customized energy saving recommendations via the EIS Portal(SM), EIS Mobile Portal(SM), or a customized iPhone app.
The ista EIS Portal dashboard provides a web-based customer screen that displays actual consumption using an easy to read "traffic light" showing green for on-target usage, yellow when the customer still has time to get back on track with his or her monthly plan, and red when the consumption has gone out of range of the customer's plan. The dashboard also shows high and low usage days, and custom recommendations to get back on track for customers in yellow or red.
According to Charles Porter, Chief Strategy Officer for ista North America, "The EIS platform makes sure there are no surprises on your energy bill. With variable rates and time of use pricing you can easily be caught off guard when the bill arrives at the end of the month. With EIS, you'll get alerts to your cell phone or email when your plan appears to be going off track. You can see your actual usage and cost every day and know how much your energy bill will likely be at any point during the month. You'll never be surprised by a high bill again."
The dashboard is driven in part by the AMI data, but the ista EIS Energy Plan Wizard(SM) feature lets the customer develop reasonable, customized monthly energy plans based on a wide variety of specific home attributes and historical usage patterns. For further detailed analysis, the customer can then utilize the ista EIS Energy Plan Review(SM) screen, which shows how well a customer's plan is working by comparing EIS estimates to the customer's actual monthly bill.
The ista EIS platform can be configured and private-labeled under an energy retailer or utility brand and then offered to consumers for a nominal monthly service fee included on their bills.
About ista North America
ista is the world's leading company in the metering, billing and management of energy, water and ancillary costs. ista North America, Inc. serves Multifamily, Manufactured Housing, Commercial, and Utility Clients throughout the entire process chain -- from delivery and installation of equipment to meter-reading, billing, and management of utility and ancillary costs.
More information on the company can be found at www.ista-na.com. More information about the EIS platform can be found at www.istamedia.com.
Contact:

Art Siegert
ista North America
Director of Corporate Marketing
+1.678.336.2248
Email Contact


Copyright @ Marketwire
Page: 1
Related Keywords:
ista North America, Home,Displays,Communications,Digital Audio,Cell phone,iPods,iphone,Marketwire, Inc.,Apple Computer,Financial,Manufactured Housing,Communications Technology,Email,Other,
---