iPhone Users Embrace New File-Sharing App From Apple Alum and Avatron Software, Air Sharing, With 1 Million Downloads
Air Sharing App Fills "Gap" in iPhone Functionality; Avatron's Next Update to Include Eight More Languages
(September 30, 2008)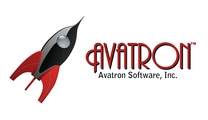 VANCOUVER, WA -- (Marketwire) -- 09/30/08 -- iPhone users recently discovered another use for the mobile-computing device and at least one in 10 of them now plans to view everyday documents on their phones and use them as external hard drives to store files, according to Avatron Software, developers of software for the device.
A new file-sharing program in the iPhone App Store's productivity category, Air Sharing(TM) from start-up Avatron Software, was downloaded by more than 1 million users in its first two weeks at the store -- from Sept. 8 to Sept. 22, according to the company's president and CEO, Dave Howell, who received the numbers from Apple as an App Store developer. Reviews of the app are at http://www.avatron.com/mw/.
Howell, a former Apple software engineering manager, said the iPhone isn't set up for users to view documents in common file types such as Word or Excel or to transfer files, including videos or music, between the device and their computers. The new Air Sharing app effectively retrofits the iPhone and iPod touch to perform the tasks.
"It was basically a gap in functionality for what is -- from a developer standpoint -- a groundbreaking platform that's clearly evolving," Howell said.
The workaround, he said, for millions of iPhone users is essentially to e-mail files to themselves and view them while they're at the top of their abridged inbox on the handheld -- or to search the App Store library for file-sharing programs.
Air Sharing was introduced as a free application in the App Store and was the store's most downloaded app 10 days in a row. The app has remained a top seller since it began life as a paid program for $6.99 and was named Apple's App Store Pick of the Week on Sept. 24: http://www.apple.com/hotnews/#section= iphone.
iPhone users have downloaded Air Sharing to view documents such as recipes, presentations, travel itineraries and lecture notes and to share their creative portfolios, Howell said.
Howell and his team of "veteran" Mac OS X programmers developed Air Sharing to "introduce ourselves to the community by filling an immediate user need," he said.
"Apple has really opened up a whole new feature set and design-aesthetic standard for software developers to explore and build on, and, for us, the possibilities are extremely exciting," Howell said.
The Air Sharing app allows iPhone and iPod touch users to view documents and operate their devices as wireless hard drives or thumb drives to store and transfer files.
Users wirelessly connect their devices to their computers as an external drive and drag and drop files between the machines.
Reviews of Air Sharing at the App Store and elsewhere online, including the blogosphere, have been positive.
The app was termed a "godsend" and a "must-download" with "an unparalleled set of instructions" in a five-star review by Michael Simon at MacLife.com: http://www.maclife.com/article/iphone/air_sharing.
The reviews editor at iPodObserver.com, Bob LeVitus, also gave Air Sharing an "outstanding" five-earphone rating this month: http://www.ipodobserver.com/story/37263.
Avatron plans to offer Air Sharing in eight languages as part of its next upgrade to the app. The languages will include French, Italian, Spanish, German, Korean, Japanese, Traditional Chinese and Simplified Chinese.
"This is really just the beginning for us, so stay tuned," Howell said.
Air Sharing is compatible with any Mac OS X (Tiger and Leopard), Windows (XP and Vista) or Linux (GNOME and KDE) operating system and any Web browser.
Features:
The app's key features include a familiar Finder-like file browser, prominent display of available space, use of Bonjour and WebDAV (like iDisk) for easy connection, optional password protection, public folder for guest access, extensive in-line Help with detailed and simple instructions, controls to prevent, or to delay, iPhone auto-lock, Mac OS X applications displayed with their own icons in file browser and color-coded formatting of source code files, fast-scrolling features and pinch-to-zoom ability in the file browser to reveal more or less file information.
Viewable Formats:
Air Sharing can view files in the following formats: iWork (Pages, Numbers and Keynote), full resolution if saved with preview; Microsoft Office (Word, Excel and PowerPoint), with limited support for XML formats; Web Archive (web-page downloads packaged by Safari); Web page; PDF; HTML; RTF (Rich Text Format); RTFD (TextEdit documents with embedded images); Plain text (many different file extensions), with Unicode support; Source code (C/C++, Objective C/C++, C#, Java, Javascript, XML, shell scripts, Perl, Ruby, Python and more), with color-coded formatting; Movie (standard iPhone formats: H.264, MPEG-4, 3GPP, etc.); Audio (standard iPhone formats: MP3 VBR, AAC, Audible, Apple Lossless, AIFF, WAV, CAF, etc.) and Image (standard iPhone formats: GIF, PNG, JPG, TIFF, etc.).
About Avatron Software, Inc.
Avatron Software is a leading developer of popular applications across all genres for the iPhone and iPod touch. Avatron's Air Sharing(TM) productivity application was downloaded by more than 1 million users in its first two weeks and has raised the bar for iPhone application design and quality. Avatron was founded in April 2008 by Dave Howell, a former Apple software engineering manager, and a team of veteran Mac OS X programmers. The company is based in the Silicon Forest in Vancouver, Wash. http://www.avatron.com/
Image Available: http://www2.marketwire.com/mw/frame_mw?attachid=844992
Image Available: http://www2.marketwire.com/mw/frame_mw?attachid=844989

Add to Digg Bookmark with del.icio.us Add to Newsvine
Contacts:

Ehrlich Written Communications
Avatron Media Relations
Chris Ehrlich
Principal
503-925-1600 x1
Email Contact
http://www.ewcomm.com/

Avatron Software, Inc.
Dave Howell
President & CEO
360-718-8246
Email Contact
http://www.avatron.com/


Copyright @ Marketwire
Page: 1
Related Keywords:
air sharing, avatron, software, iphone, file sharing, app store, ipod touch, app, dave howell, apple, Pro AV,Presentors,Computers/Peripherals,Display,WiFi/Wireless,Mac OS,Linux OS,MP3,MPEG-4,Graphics/Design,Business Issues,Design,Presentation,OS (Operating System),Unix,Mac,Linux,OS9,OSX,Marketwire,Apple Computer,Music,Internet Technology,Computer Science,
---