iPhone Tips Reloaded: AppZapp 3.0 Has Now Been Released with a Brand-New Seller-Alert
(April 16, 2011)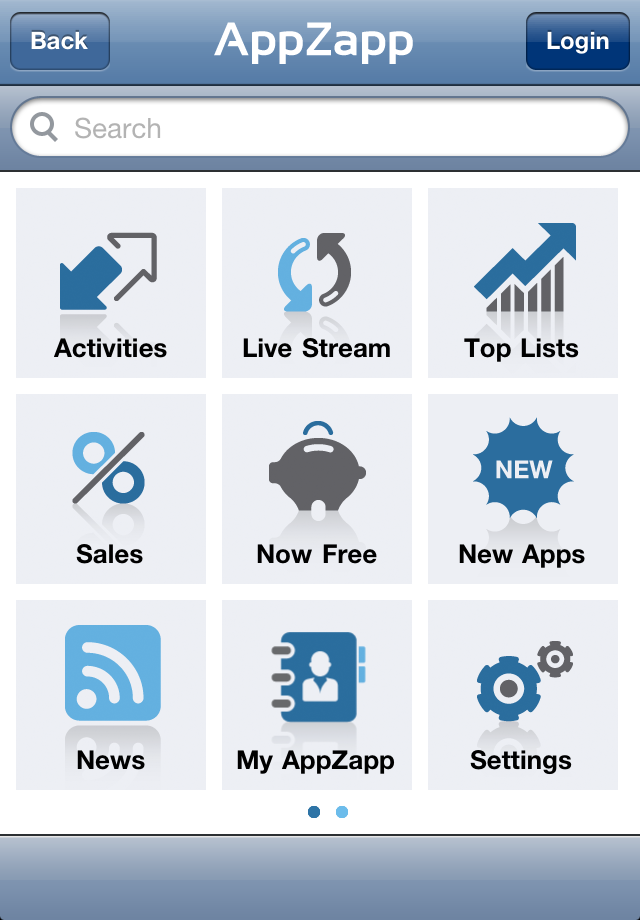 Los Angeles, CA (PRWEB) April 16, 2011
The newest Version 3.0 of the iPhone-App AppZapp is now available (http://itunes.apple.com/en/app/appzapp/id383151779?mt=8#)! Besides having a new design it is also for free! AppZapp helps App-Aficionados keep an overview over the ever-increasing Apps in the iTunes Store.  
The highlights of the new version:

Seller-Alarm with push-notification:
The Seller-Alarm helps keep track of a user-defined favourite seller. The App instantly informes (via push-notification or Email) about any change of the selected seller be it a price-reduction, a new version of an app or even better, the release of a brand-new app.
93 App Stores can be selected:
AppZapp is the only App that can keep the user up to date on every single iTunes App Store worldwide currently 93!
The Mac App Store has been added:
The Mac App Store has been added to the already existing iPhone- und iPad-Stores. Now the AppZapp-App can keep track of Apples entire App-Universe.
AppZapp has received a revamp from tip to toe, making the App even more user-friendly and intuitive.
AppZapp assists the user to find new Apps: with the help of a specially developed algorithm the App delivers the top newcomer apps, most viewed, most liked and probably the most extensive list, the Top400. And on top of that a live stream, needless to say, in real-time, keeps track of the actions of other users within the community. With all this the AppZapp-User can easily find every app, even if they didnt even know they were looking for it. The individual App-descriptions, price-charts, the Apps history, pictures and videos assist to judge the Apps quality and fit. Additionally, the community can reassure individual assessments of an app with its comments and of course likes.
A free account can be set up on AppZapp in order to receive information on price-drops and updates via push-notification (optional in App Purchase) or via Email.
An overview of the most important changes and features:

Seller-Alarm keeps the user updated in real-time on a Seller
Information and lists on all 93 App Stores worldwide.
New design
Mac App Store has now been included
Live Stream provides a real-time list of user activities
Download AppZapp 3.0 here:
http://itunes.apple.com/en/app/appzapp/id383151779?mt=8#
Download AppZappPush 3.0 here:
http://itunes.apple.com/en/app/appzapppush/id403497183?mt=8#
###
Read the full story at http://www.prweb.com/releases/2011/04/prweb5253064.htm.
Page: 1
Related Keywords:
computer crime, computer crime, software, computing and information technology, satellite technology, software, wireless technology, science and technology, technology (general), identification technology, agricultural research and technology, computing and information technology, satellite technology, wireless technology, science and technology, technology (general), identification technology, agricultural research and technology, computer crime, computing and information technology, satellite technology, wireless technology, science and technology, technology (general), identification technology, agricultural research and technology, computing and information technology, satellite technology,
---