iPhone Set to Become Second 'Desktop' for Users With New File-Sharing App, Air Sharing Pro, From Apple Alum and Avatron Software -- Makers of Original Air Sharing Downloaded by 1 Million Users
New, Comprehensive Air Sharing Pro Lets iPhone Users Remotely Access, View, E-Mail, Print, Store and Manage Documents; Businesses, Consumers Easily Perform Everyday Computing Tasks 'On the Go'; Available for Half off, $4.99, Through Sun., May 31
(May 15, 2009)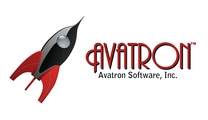 VANCOUVER, WA -- (Marketwire) -- 05/15/09 -- The iPhone is one step closer to acting as a second computer desktop for users and rivaling laptops for face time with consumers, according to the CEO of Avatron® Software, developers of the widely downloaded iPhone productivity app, Air Sharing®.
Avatron's founder, Dave Howell, a former Apple software engineering manager, and his team of Mac OS X programmers have spent the past several months fine-tuning their just-released Air Sharing® Pro -- the second incarnation of their acclaimed file-sharing app, Air Sharing. The app was downloaded by more than 1 million users last fall and helped shape the iPhone App Store's productivity category.
"We wanted to pick up where the original left off, expand our flagship platform and really give users a truer, more powerful mobile computing device in the iPhone -- especially when combined with all the other great productivity apps out there for users," Howell said.
Air Sharing Pro gives iPhone and iPod touch users the comprehensive, desktop-like ability to access, view, e-mail, print, store and manage documents -- including large PDFs and high-resolution images -- as well as zip/unzip files, including password-protected ones. The app also gives users the functionality found in the original: the ability to view everyday files, including videos and music, and use their phones as wireless hard drives or thumb drives to transfer and carry documents.
Users of Air Sharing Pro wirelessly connect their handheld devices to their computers as an external drive and drag and drop documents between the machines.
Howell added that Air Sharing Pro gives users -- including small businesses, enterprises and consumers -- the ability to access remote file servers and "easily perform any number of daily tasks off-site to save time and improve their everyday workflows -- or be more productive."
Wise Man, Inc., a San Diego-based design-and-build company, has been using Air Sharing to share job-related PDF documents among its 15-person team -- a capability that's "priceless," according to the firm's CEO and president, Jason Miller. Prior to the iPhone and Air Sharing, Miller said his team shared hard copies after finding that "laptops were too cumbersome and the connections were too unreliable."
"It's one thing to look at efficiency through the cost savings, but another when considering the level of frustration in the construction industry and how it relates to employee morale," Miller said. "Anything I can do to create a format that makes my staff's lives a lot easier and less stressful becomes the name of the game. It's the small things that keep employees happy, which reflects in customer satisfaction and increased profit margins."
iPhone users have downloaded the Air Sharing platform to remotely view and share -- with colleagues, clients and friends -- documents such as presentations, legal files, recipes, marketing collateral, travel itineraries, lesson plans, lecture notes and work portfolios, Howell said.
The popularity of Air Sharing preceded a "pretty big surge" in the number of file-related programs developed for the App Store, Howell said.
"Each of them does something well," Howell said. "With our Pro version, we tried to give people all the functionality they typically want and just make sure we took the time to build out the technology to support most end-user scenarios. It's our humble opinion that no single app matches Pro's functional breadth or its attention to detail -- let alone both."
Howell said that there are several key distinctions between Air Sharing Pro and most other file-sharing apps:
Printing to Any Shared Printer -- using Printer Sharing on Mac OS X 10.5 or Linux without requiring any special desktop software. E-Mailing Large Documents -- uploads documents up to 100 MB to a drop.io server and mails a link to doc., rather than as attachment, which limits size. PDF Viewer -- handles large PDFs that crash Mail, Safari and many third-party apps; supports table of contents; shows thumbnails; go-to page and password-protected PDFs. Image Viewer -- handles very high-resolution images that crash the Photos app and most third-party apps. Encrypted/Secure iDisk Access -- Mac OS X's Finder offers unencrypted HTTP access to its iDisk; Pro implements a secure encrypted HTTPS connection to iDisk and any other WebDAV server that supports it, which required approval by the federal government. Viewing iWork '09 Documents, including Safari and Mail -- if saved with Preview. Auto-Detection of Foreign Text Encodings -- Pro performs sophisticated linguistic analysis of text files to detect language and deduce the character encoding, without users knowing and then specifying the encoding.
Avatron, which operates via "bootstrap funding," released Air Sharing Pro this month for half off, or $4.99, through Sunday, May 31, according to Howell. The Pro version will be available for $9.99 beginning June 1.
"We wanted to create a fair, albeit make-shift, paid upgrade mechanism in the App Store, where one doesn't exist, for existing users," Howell said. "We'll also be incorporating any bug fixes we've encountered in the core platform in developing Pro back in to the original version."
"And, of course, we're always at work developing, so we'll be launching more interesting apps in the near future here -- stay tuned."
For more information on Air Sharing Pro, including a list of reviews and support, visit http://www.avatron.com/. Follow Avatron at http://twitter.com/avatron.
Some Reviews of Air Sharing:
"Editor's Choice," PC Magazine. "App of the Week," Apple, Inc. "If you aren't one of them (Air Sharing users), you should be," Macworld. "Apps Worth Paying For," InformationWeek. "Most Useful App," 2008 Best App Ever Awards. "Our favorite file storage app," Gizmodo. "A fantastic file storage app," iPhone Alley. "Editor's Pick; Score: 10/10," AppCraver.
Air Sharing Pro Specs and Features:
Create a Wireless Hard Disk: Mount your iPhone or iPod touch as a wireless drive on a Mac, Windows or Linux computer (on the same Wi-Fi network), or connect from any web browser; Drag-drop files between your computer and Air Sharing Pro; Host a powerful web server with WebDAV (just like the iDisk); No special software required on your computer.
View Documents: Scrollbar for fast access in large documents; Folder pop-up for jumping back to previously viewed folders; Advanced auto-detection of character encoding in text files; View large PDFs that would crash Mail or Safari; Supports password-protected and encrypted PDFs; PDF Table of Contents (PDF bookmarks) for easy navigation; PDF page thumbnails; Go-To Page for PDFs; High-quality viewing of high-resolution images; Slide show; Save images to Photos; iWork '09 (if saved with Preview) and iWork '08; View zipped documents without manually unzipping.
Perform File Operations: Move, Copy, Paste; Rename, Delete, New Folder; Zip and Unzip (supports password-protected archives); Print (via Mac OS X with Printer Sharing); E-mail (uploads to free drop.io server); Save images to Photos library.
E-mail Documents: Uploads to the free drop.io service, launches Mail to send a link; E-mails files and folders up to 100 MB.
Print Documents: Prints via any Mac OS X computer with Printer Sharing enabled; No special software required on your Mac; Supports PDF, images, plain text, HTML.
Access Remote Volumes: Lets you Open, Copy, Move, Paste and Rename on remote volumes; MobileMe iDisk; FilesAnywhere; MyDisk.se; Generic WebDAV servers; Secure HTTPS connection when available; No Wi-Fi required.
Share Files With Other Users: Auto-detects other users on same Wi-Fi network; Connects to Air Sharing or Air Sharing Pro on another device.
Supported Document Formats: iWork (Pages, Numbers, Keynote) '08 or '09 ('09 must be saved with Preview); Microsoft Office (Word, Excel and PowerPoint), using iPhone's built-in Office viewer; Web archives (web pages downloaded by Safari for Mac); HTML web page; PDF; RTF (Rich Text Format) and RTFD (with embedded images); Plain text (many file extensions) with auto-detection of character encoding; Source code (C/C++, Objective C/C++, C#, Java, JavaScript, XML, shell scripts, Perl, Ruby, Python and more) with syntax color-coding; Movies, audio and images (standard iPhone formats).
Languages: English. Air Sharing comes in the following languages and Air Sharing Pro will very soon: Traditional Chinese, Simplified Chinese, Dutch, French, German, Italian, Japanese, Korean, Norwegian, Portuguese, Russian, Spanish.
About Avatron Software, Inc.
Avatron® Software is a leading developer of popular applications across all genres for the iPhone and iPod touch. Avatron's Air Sharing® productivity application was downloaded by more than 1 million users in its first two weeks and has raised the bar for iPhone application design and quality. Avatron was founded in April 2008 by Dave Howell, a former Apple software engineering manager, and a team of veteran Mac OS X programmers. The company is based in the Silicon Forest in Vancouver, Wash. http://www.avatron.com/
Image Available: http://www2.marketwire.com/mw/frame_mw?attachid=983686
Image Available: http://www2.marketwire.com/mw/frame_mw?attachid=983689

Add to Digg Bookmark with del.icio.us Add to Newsvine
Contacts:

Media Inquiries:
Ehrlich Written Communications
Chris Ehrlich
Principal
503-925-1600 x1
Email Contact
http://www.ewcomm.com/

Company Inquiries:
Avatron Software, Inc.
Dave Howell
President & CEO
360-718-8246
Email Contact
http://www.avatron.com/


Copyright @ Marketwire
Page: 1
Related Keywords:
air sharing, avatron, software, iphone, store, ipod touch, app, howell, apple, idisk, print, email, Applications, Sales & Marketing, Storage, Computer Technology, Internet, Software, Misc, Mobile Devices, Notebook/Laptops, Handheld, iPod/MP3/Digital Media Players, Internet Server Applications, E-mail, Web Servers, Pro AV, Presentors, Computers/Peripherals, Computer, Workstation/CPU, Printer, WiFi/Wireless, Mac OS, Linux OS, PDF, Graphics/Design, Business Issues, Design, Presentation, Marketing, People, Awards, OS (Operating System), Storage, Unix, Mac, Linux, OS9, OSX, Marketwire, Inc., Apple Computer, Music, Internet Technology, Computer Science, Email, Other,
---