iPhone App Store's File-Sharing Trailblazer Avatron Software Gives Air Sharing Line Major Enhancements, Uses Latest Apple SDK to Support In-App Upgrade to Pro
Air Sharing Pro 2.1 Connects to Macs and PCs via SSH, SFTP and FTP, FTPS File Servers, Supports Illustrator, Downloads From URLs and Includes In-App E-mail; Air Sharing 2.1 E-mails Files and Includes Full PDF Viewer; In-App Upgrade to Pro Is $4.99
(December 15, 2009)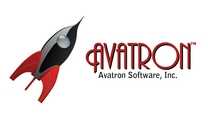 VANCOUVER, WA -- (Marketwire) -- 12/15/09 -- Two of the App Store's most widely downloaded file-sharing apps received major updates this week and now share some of the same advanced features, according to the CEO of Avatron® Software.
The team of developers at Avatron Software behind the acclaimed file-sharing apps Air Sharing® and Air Sharing Pro have spent "months" with the expanded iPhone SDK to "pack more features and compatibility" into their already-rich platform to enhance users' ability to access, view, share, store and manage files with the iPhone and iPod touch, said Dave Howell, Avatron's CEO and a former Apple software engineering manager.
The app development company's efforts, based in part on user feedback, have led to the release of version 2.1 of Air Sharing and Air Sharing Pro. Avatron's flagship line of apps allows users to wirelessly connect their handheld devices to Mac, PC or Linux computers as an external Wi-Fi drive to drag and drop documents between the machines.
Air Sharing Pro, which allows users to access remote file servers for work, e-mail and print files, now allows users to connect to a Mac or Linux via SSH and to PCs via SFTP, after downloading the free Core FTP desktop app, as well as FTP and FTPS file servers. Pro 2.1 also allows users to download a file from a URL by copying a link in their Safari browsers and to search for any file by name.
Howell added that Air Sharing Pro now allows users to e-mail files directly in the app, courtesy of the expanded SDK -- rather than uploading to a file server -- and allows them to add images from Photos and save there, bookmark files and print encrypted PDFs.
Air Sharing 2.1 has been updated with some key features found in the Pro version, including e-mailing files directly in the app, the PDF Viewer that includes a go-to-page field and supports large PDFs, which would crash Mail or Safari, and automatic character-encoding detection in text viewer.
Both Air Sharing 2.1 and Air Sharing Pro 2.1 now support Illustrator documents if saved as PDF compatible, rotation-orientation lock for PDFs and images and can restore a media file's playback position when it's re-opened.
Air Sharing 2.1 is $4.99 in the App Store, and Air Sharing Pro 2.1 is $9.99.
Avatron worked with the new SDK's in-app purchase functionality to allow Air Sharing users to upgrade to the Pro version from within the app for $4.99 for the next month.
"We've really put a lot into this update of both apps, and we made sure that any improvements to the core platform and bug fixes were made to both of them," Howell said. "We hope our great existing users will see this automatic update to 2.1 as a 'thank you' from us."
Howell said Avatron is "always looking" at ways to make Air Sharing better and plans to add Dropbox support to Pro when the Dropbox SDK is released.
Some Reviews of Air Sharing:
"If you aren't one of them (Air Sharing users), you should be," Macworld. "Apps Worth Paying For," InformationWeek. "Our favorite file storage app," Gizmodo. "Editor's Choice," PCMag. "App of the Week," Apple, Inc. "A fantastic file storage app," iPhone Alley. "Editor's Pick; Score: 10/10," AppCraver. "Top Mobile Productivity Tools for the Small Business," Mashable.
For more information on version 2.1 of Air Sharing and Air Sharing Pro, visit http://www.avatron.com/. Follow Avatron at http://twitter.com/avatron.
To download Air Sharing 2.1 at iTunes, visit http://bit.ly/7jsvBd.
To download Air Sharing Pro 2.1 at iTunes, visit http://bit.ly/6AkFzH.
About Avatron Software, Inc.
Avatron® Software is a leading developer of popular applications across all genres for the iPhone and iPod touch, including Air Sharing® Pro and Air Sharing. Avatron's Air Sharing file-sharing app was downloaded by more than 1 million users in its first two weeks and has raised the bar for iPhone application design and quality. The company's Avatron® Publishing division builds App Store programs around content created by market-leading media producers. Avatron was founded in April 2008 by Dave Howell, a former Apple software engineering manager, and a team of veteran Mac OS X programmers. The company is based in the Silicon Forest in Vancouver, Wash. http://www.avatron.com/
Image Available: http://www2.marketwire.com/mw/frame_mw?attachid=1137152
Image Available: http://www2.marketwire.com/mw/frame_mw?attachid=1137149
Embedded Video Available: http://www2.marketwire.com/mw/release_html_b1?release_id=569074

Add to Digg Bookmark with del.icio.us Add to Newsvine
Contact:

Avatron Media Inquiries:
Ehrlich Written Communications
Chris Ehrlich
503.925.1600 x1
Email Contact
http://www.ewcomm.com/


Copyright @ Marketwire
Page: 1
Related Keywords:
file sharing app, productivity app, App Store, iPhone, app development, external drive, Air Sharing, Applications,Storage,Computer Technology,Internet,Software,Misc,Mobile Devices,Handheld,iPod/MP3/Digital Media Players,Search,Internet Server Applications,E-mail,Search Servers,Web Servers,Unix,Mac,Linux,OS9,OSX,Marketwire, Inc.,Apple Computer,Computer Science,Business,Browsers,
---