iPad Based POSLavu Restaurant Point of Sale Comes to Phoenix
(July 27, 2011)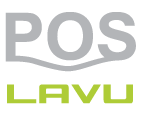 Phoenix, AZ (PRWEB) July 27, 2011
POSLavu is an iPad, iPod, iPhone, iOS application available on Apple's iTunes App Store which transforms these popular devices into powerful POS systems. As a certified POSLavu distributor, JCN is currently demonstrating the POS software and associated hardware to interested parties in Phoenix and Prescott Arizona.
Now, in addition to their core technology services, the Johnson Consulting Network - JCN, LLC offers Arizona businesses assistance in planing, installation, and support of the latest in restaurant and retail point of sale technology--POSLavu. For many years JCN has been helping organizations incorporate the latest high technology into their operations including custom software and database solutions, and mobile device integration.
After meeting with area business leaders, JCN President Whitney Johnson saw a real need to offer POS alternatives. "Restaurant owners and managers are frustrated with existing point-of-sale systems." said Johnson. "The high initial cost of the entrenched POS systems is just the tip of the iceberg. After shelling out big money to install these older systems you still have to keep up with the cost and headaches of upgrades and expensive ongoing support. POSLavu offers a much better alternative." he said.
A POSLavu system can be as modest as an iPad mounted at the order counter with a receipt printer, card swiper, and kitchen printer attached for a "quick serve" installation, or as substantial as dozens of wait staff using iPods to take orders at the table and instantly sending them to iPad based kitchen display systems and/or printers. Add to that, several bartenders using sleekly mounted iPads tracking bar tabs and sending in kitchen orders.
It's not just the ultra-cool front end of Apple touch devices that set POSLavu ahead of most competing POS systems, it's also the cloud based back-end that ups the ante in the POS industry. Managers can securely connect to the system from any Internet browser in the world to change menu or stock items, add and edit users, and monitor dozens of key business metrics.
Technology convergence is everywhere and now it's coming to the restaurant down the street. What wasn't even possible a few years ago: lightweight portable touch screens, wifi, cloud based computing, intuitive touch enabled apps, is now easily available and affordable.
For additional information or to schedule a demonstration of POSLavu, contact Whitney Johnson at JCN. iPad, iPod, and iPhone are registered trademarks of Apple Inc.
###
Read the full story at http://www.prweb.com/releases/2011/7/prweb8668608.htm.
Page: 1
Related Keywords:
economy, business and finance,financial and business service,retail,business enterprises,business (general),fishing industry,cinema industry,radio industry,television industry,music industry,process industry,economy, business and finance,financial and business service,business enterprises,business (general)
---