iNexx Announces First Payer App: Targeted App Delivers Convenient Communication Channel for Physician Practices
Aetna Connect(SM) App Provides Single Point of Access and Communications With Aetna
(December 13, 2011)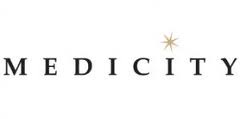 SALT LAKE CITY, UT -- (Marketwire) -- 12/13/11 -- Today iNexx announced the launch of its first payer app, Aetna Connect(SM), an application that makes it easier for health care professionals to manage communications with Aetna. The app further extends the practical, day-to-day operational value of iNexx, a platform that enables physician practices to securely exchange information and gain both clinical and administrative efficiencies.
"Giving physicians a single point of communication with a payer is exactly the kind of targeted functionality that an iNexx app can deliver," explained Robert Connely, Senior Vice President of Innovation and Strategy at Medicity, the creators of iNexx. "By bringing the right administrative and clinical apps to each physician practice, we are making it significantly easier for practices to do business and spend more time on patient care."
The Aetna Connect app eliminates the need for direct mail, email and fax between Aetna and physician practices and serves as a consolidated point of communication with Aetna. It alerts practices to important updates or changes from the company, allows office staff to customize the way correspondence is shared and stored, and paves the way for other Aetna apps that can operate on office desktops.
"My office staff and I need updates and communications from health plans to be clear and timely so we can implement them into our processes. Last-minute letters or emails about changes are a hassle," said Jim Morrow, M.D., CEO, Morrow Family Medicine, LLC. "I can see this app will significantly transform the way we manage communications in our office. We'll be faster, more organized and better able to care for our patients. I am very impressed with the opportunities the iNexx platform brings to our practice environment and am eager to see what's next."
The open platform of iNexx invites software developers and other organizations, like Aetna, to develop interoperable apps that can streamline and simplify health care communication, coordination and delivery.
About iNexx
iNexx enables physician practices to securely exchange information with other practices and stakeholders in the health care industry. It gives practices the flexibility to download apps that run on the platform, offering them a simple and effective way to choose technology and tools built around their specific needs. Available apps include an eReferrals solution, a Meaningful Use Application Suite, and more. iNexx was created by Medicity, the leading innovator and largest provider of health information exchange technology.
Add to Digg Bookmark with del.icio.us Add to Newsvine
Amendola Communications for Medicity
Janet Cabibbo
480-664-8412 ext. 15
Email Contact


Copyright @ Marketwire
Page: 1
Related Keywords:
Medicity, Meaningful Use, HIE, health information exchange, electronic health record, ehr, iNexx, Kipp, Marketwire, ,Medicine,Surgery,Medication,Physician,Medical,Business,Email,Family,Other,Medical Professionals,
---