iEnterprises Wins IBM Beacon Award for Outstanding Performance in the Mid-Market
IBM Beacon Award Recognizes IBM Business Partners for Outstanding Achievements in Business and Technology Excellence
(May 21, 2010)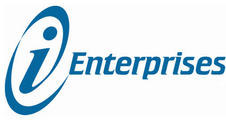 MURRAY HILL, NJ -- (Marketwire) -- 05/21/10 -- iEnterprises, global CRM and wireless CRM experts (www.ienterprises.com), was named winner of the award for Outstanding Performance in the Mid-Market in the annual IBM Beacon Awards competition. This prestigious honor is awarded each year to a select number of IBM Business Partners and recognizes technical excellence and innovative solutions based on IBM products and services.
The Beacon Awards are an important component in IBM's PartnerWorld program highlighting the essential role that IBM Business Partners play in driving innovation for clients and making a difference in today's highly competitive marketplace. Teaming with IBM, these Beacon Award winners have set the standard for technical capabilities, vision, ingenuity in solving problems and client satisfaction.
"We are very proud to have won a Beacon award this year, and thrilled that our CRM product, Empower CRM, was recognized," says John Carini, CEO of iEnterprises. "Mid-market companies today are seeking easy-to-use enterprise applications that give them the choice of how they would like to work -- in the office, BlackBerry or iPhone. They want access to the source code if needed, and we believe they appreciate having built-in wireless connectivity and a SaaS deployment option. By using a mix of IBM's innovative technology, we have achieved this flexible solution, and our customers' jobs are easier because of it."
The IBM Beacon Awards provide a wide range of industry recognition, increased visibility and promotional opportunities to award winners and finalists. Hundreds of nominations were judged by a team of leading industry journalists, analysts and IBM executives, who selected winners and finalists in 9 overall categories encompassing 21 awards covering hardware, software, and service solutions, Midmarket, ISV and technical awards as well as a focus on Smarter Planet. Among the categories were three new additions for 2010: New Intelligence, Smart Work and Smarter Planet.
"Our Beacon Award winners represent the tremendous power of the IBM Business Partner ecosystem in creating unique client value through our combined capabilities, expertise and offerings," said Rich Hume, general manager, IBM Business Partner and Midmarket Organization. "By winning the Outstanding Performance in the Mid-Market Category award, iEnterprises has demonstrated their ability to deliver innovation to the market and help clients achieve higher value and better business outcomes."
For more information about the IBM Beacon Awards, including descriptions of the winning entries and details about the finalists, please visit http://www.ibm.com/partnerworld/page/2010_beacon.html
To learn more about IBM PartnerWorld, a comprehensive program that offers marketing and sales resources, training, certification and technical support to help create new revenue and market opportunities for IBM Business Partners, visit http://www.ibm.com/partnerworld.
About iEnterprises
iEnterprises brings companies Lotus Notes CRM desktop Web Based CRM, Construction CRM, Pharmaceutical CRM, wireless BlackBerry CRM, Financial CRM, iPhone CRM, and Mobile CRM solutions that achieve their CRM vision and drive success. The global CRM experts' chief products are the award-winning CRM solution, iExtensions CRM for Notes, wireless CRM application, Mobile Edge, and SaaS CRM, Empower CRM. More than 10 years ago, iEnterprises began with a vision that CRM software should be affordable, easy to use, and easy to implement. iEnterprises delivers its configurable products worldwide through a vast network of global business partners and employs a personalized approach that helps customers stay focused on their top end-users' needs. iEnterprises is a Premier level member of IBM PartnerWorld. The company is headquartered in Murray Hill, New Jersey, and has its European office in London, United Kingdom. For more information or to download a copy of the software, visit http://www.ienterprises.com
Add to Digg Bookmark with del.icio.us Add to Newsvine
Media contact:
Daisy Wall
Email Contact
P: 404-695-0195


Copyright @ Marketwire
Page: 1
Related Keywords:
lotus notes crm, domino crm, crm software, iPhone CRM, BlackBerry CRM, wireless, mobile CRM, Sales,Applications,Marketing,CRM - Customer Relationship Management,Sales & Marketing,Productivity Applications,Hardware,Software Development,Other Applications,Sales,Sales,Marketwire,IT (Information Technology),Enterprise Applications,Apple Computer,Financial,Medical,Business,england,
---