iEnterprises Releases Mobile Edge Version 5
Enhancements Bring Greater Multi-Tasking Features, Faster Performance and Expanded Device and Operating Systems Support to Mobile CRM Users
(November 09, 2010)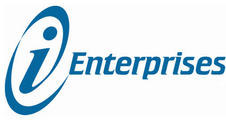 MURRAY HILL, NJ -- (Marketwire) -- 11/09/10 -- iEnterprises http://www.ienterprises.com/ today announced multiple enhancements to Mobile Edge, its wireless CRM solution. Mobile Edge Version 5 brings mobile business users more convenient features for multi-tasking, as well as faster performance and expanded mobile device and operating systems support.
"Mobile Edge Version 5 brings a multitude of features that makes wireless business applications so super easy that it really becomes second nature," said John Carini, CEO of iEnterprises. "We've incorporated valuable customer feedback and the latest technological innovations in open standards. So no matter which CRM system or device a company may have, all mobile users can fully experience the benefit of getting meaningful information when and where they need it and a great user experience."
The announcement was made at the Microsoft Dynamics Extreme CRM 2010 Conference held in Las Vegas, NV where iEnterprises is exhibiting.
Expanded Mobile Device Support
Business users should have the choice to use a mobile device that most suits them, and their work style, and companies should not be forced to standardize on one device to take advantage of mobile CRM. Enhancements have been made for the full support of the Apple iPad with exceptional graphics and resolution, iPhone Version 4 and all RIM BlackBerry smartphones running on OS 6. Support for the freshly launched RIM Playbook as well as Android is also on the horizon.
Smart Multi-tasking
Vast enhancements were applied to both iEnterprises' Mobile Edge Server and the Mobile Edge Client to make automation easy, and intuitive. Mobile Edge version 5 highlights include:
New built- in GPS Enhancements: This gives Mobile Edge users their GPS position as they move and travel. Coordinates are clearly displayed on Google maps. Also, when a Mobile Edge smartphone user approaches a destination, contacts or client located near the destination, as well their correlating contact information can be set to appear, notifying the user of proximity and relevant notes and details from the CRM system.


Advanced Voice and CRM Data Integration: Phone calls to contacts can be automatically logged into the smartphone user's corporate CRM system upon a call being made. Such voice and data integration means users can cut out additional look ups and steps to retrieve and save information to both the smartphone and CRM system.


Highly Contextualized Searches and Associations: Searches are faster, and more intuitive. Users can look up information within seconds, with expanded sorting options and immediate associations between different fields. Wild card searches are also facilitated for quick search capabilities.


Enhanced Fields: All reference fields are "clickable" which means fields quickly open. Fields also support multiple associations so mobile users can receive information most relevant to them at any point in time.


All Round Synchronization: Calendar items to and from the CRM and smartphone are automatically in sync, reducing time spent on cut and pasting, and the risk of duplications and inaccuracies.


Greater Performance
For many companies, loading mobile applications and launching programs can be a lengthy process. Mobile Edge Version 5 offers users with a fluid experience, reducing wait time and without having to interrupt already launched applications. Examples include the ability to trickle load. This means Mobile Edge automatically loads records when an activity or other item is logged by the device user in the CRM. Users can automatically reload devices once a customer record has changed or when a device is replaced.
Mobile Edge Version 5 brings fast over-the-air installation, management and upgrades from one centralized console. This makes roll-outs less confusing even across disparate geographic regions, and keeps learning curves low.
About iEnterprises
iEnterprises brings companies Lotus Notes CRM, Construction CRM, Pharmaceutical CRM, wireless BlackBerry CRM, Financial CRM, iPhone CRM, and mobile CRM solutions that achieve their CRM vision and drive success. The global CRM experts' chief products are the award-winning CRM solution, iExtensions CRM for Notes, wireless CRM application, Mobile Edge, and SaaS CRM, Empower CRM. More than 10 years ago, iEnterprises began with a vision that CRM software should be affordable, easy to use, and easy to implement. iEnterprises delivers its configurable products worldwide through a vast network of global business partners and employs a personalized approach that helps customers stay focused on their top end-users' needs. iEnterprises is a Premier level member of IBM PartnerWorld. The company is headquartered in Murray Hill, New Jersey, and has its European office in London, United Kingdom. For more information or to download a copy of the software, visit http://www.ienterprises.com
IBM and Lotus trademarks of International Business Machines Corporation in the United States, other countries or both. Other company, product and service names may be trademarks or service marks of others.
Add to Digg Bookmark with del.icio.us Add to Newsvine
Media contact:
Daisy Wall
P: 404-695-0195
E: Email Contact


Copyright @ Marketwire
Page: 1
Related Keywords:
mobile crm, microsoft dynamics crm, wireless crm, blackberry, ipad, iphone, extreme crm, Computers/Peripherals, Notebook/Laptop, OS (Operating System), WiFi/Wireless, Tablets, Digital Media Software, Communications, Digital Audio, Web, Graphics/Image Editing, Smart Phone, PDA, iPods, iphone, iPad, Search, Applications, Google, Applications, Computer Technology, Internet, Business Issues, Mobile Devices, Blackberry, Smartphone, Search, Internet Server Applications, Search Engines, Search Servers, Web Servers, Management, CEO/CFO, Business, PDA/Smartphone, Standards/Initiatives, OS (Operating System), USA, Marketwire, Apple Computer, Financial, Medical, Computer Science, Business, Outdoor Sports, england, Other,
---