iEnterprises Brings Enterprise Applications to the Apple iPad With Mobile Edge
(June 16, 2010)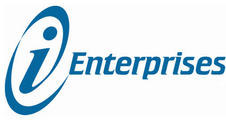 LITTLETON, MA -- (Marketwire) -- 06/16/10 -- iEnterprises, global wireless customer relationship management experts and an IBM Premier Partner, today announced that it is offering mobilization of enterprises applications on the iPad through its mobile platform, Mobile Edge.
The announcement was made at the opening of the IBM Mass Lab -- a combined campus of sites in Littleton and Westford, Massachusetts -- where John Carini, CEO of iEnterprises, is participating in an IBM panel discussion on mobility for leading industry analysts and key media.
Mobile Edge enables companies to quickly deploy customer relationship management (CRM) as well as other complex enterprise applications for "easy consumption" on the Apple iPad. Unlike other applications, Mobile Edge brings a high degree of both configurability and customization, as well as ease of deployment, use and maintenance to iPad users.
Ability to extend other enterprise applications and on other smartphones: Mobile Edge enables you to extend CRM as well as other enterprises applications and product lines such as ERP and HR to the iPad, as well as to the BlackBerry and iPhone
Enterprise-class global capabilities: Mobile Edge is multi-lingual and offers a secure and regulation-compliant wireless solution for international or geographically dispersed companies.
Flexible and configurable: Based on a complete Web Services API and cutting edge IBM technology, Mobile Edge is self configurable via a drop down menu to fit your current enterprise system nomenclature, specific industry or job functions.
"Companies are intrigued by the iPad, and we've had many inquiries as to how they are used with business applications and how they compare to smartphones," said John Carini, CEO, iEnterprises. "We believe the portability, ease of use and dynamic visuals make it particularly useful for executives, sales and marketing representatives -- and often, these executives need customer contacts, opportunities, updates and other important information found in their enterprise systems, but cannot easily get to them when away from the office. Mobile Edge connects all of that through one easy-to use platform."
In addition to the iPad, Mobile Edge is available on the RIM BlackBerry and Apple iPhone.
To learn more about the pros and cons of using enterprise applications on the iPad and view how business applications can be deployed, please sign up for a free webinar to be held on June 29, 2010 at 11:00 a.m. EDT at https://events.webdialogs.com/register.php?id=686a161888&l=en-US
About iEnterprises
iEnterprises brings companies Lotus Notes CRM, desktop Web Based CRM, Construction CRM, Pharmaceutical CRM, iPhone CRM, and Mobile CRM solutions that achieve their CRM vision and drive success. The global CRM experts' chief products are the award-winning CRM solution, iExtensions CRM for Notes, wireless CRM application, Mobile Edge, and SaaS CRM, Empower CRM. More than 10 years ago, iEnterprises began with a vision that CRM software should be affordable, easy to use, and easy to implement. iEnterprises delivers its configurable products worldwide through a vast network of global business partners and employs a personalized approach that helps customers stay focused on their top end-users' needs. iEnterprises is a Premier level member of IBM PartnerWorld. The company is headquartered in Murray Hill, New Jersey, and has its European office in London, United Kingdom. For more information or to download a copy of the software, visit http://www.ienterprises.com
Add to Digg Bookmark with del.icio.us Add to Newsvine
Media Contact:
Daisy Wall
iEnterprises
P: 404-695-0195
E: Email Contact


Copyright @ Marketwire
Page: 1
Related Keywords:
iPad, IBM, wireless applications, mobile CRM, Littleton, mobility, smartphone, Apple, Internet,Digital Media Software,Communications,Digital Audio,Web,Smart Phone,PDA,iPods,iphone,iPad,Applications,Sales,Applications,Marketing,CRM - Customer Relationship Management,Sales & Marketing,Productivity Applications,Internet,Business Issues,Software Development,Other Applications,Internet Server Applications,Management,Human Resources,Sales,CEO/CFO,Human Resources,Sales,Business,Marketing,PDA/Smartphone,Marketwire,IT (Information Technology),Enterprise Applications,Apple Computer,Internet Technology,Medical,Business,england,Other,
---