eLayaway, Inc. Taps Into Data and Finds Opportunity
Signs Strategic Consulting Agreement With Banyan Strategy, LLC to Expand Its Database Functionality & Monetization Strategy
(March 21, 2012)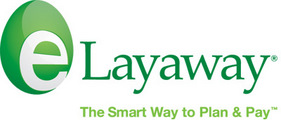 TALLAHASSEE, FL -- (Marketwire) -- 03/21/12 -- eLayaway®, Inc. (OTCQB: ELAY) (OTCBB: ELAY), the Internet's first and only patent-pending layaway payment processor, today announced a strategic consulting agreement with Banyan Strategy, LLC, a data and analytics consultancy. Banyan Strategy, headed by Nadine Davey-Rogers, will assist eLayaway, Inc.'s technology subsidiary, DivvyTech, Inc., in expanding its database functionality and monetization strategy.
Through their agreement, Banyan Strategy will provide eLayaway with an added data processing dimension to their core technology that will help the Company and its strategic partners collect, analyze and report the most relevant and current consumer and product data. With this capability, the Company will know what people are in the process of buying and as a result, the entire supply chain, from the retailer to the manufacturer, can anticipate demand, improve operational efficiencies and reduce costs.
"We are pleased to be working with Banyan Strategy to optimize our database and essentially turn it into a profit center," said Sergio Pinon, CEO of eLayaway, Inc. "The precognitive nature of our unique pre-payment layaway technology affords us extremely valuable marketing and end-user data, the likes of which has never been seen before. This makes us much more than just a payment technology company."
A former VP with American Express®, Nadine Davey-Rogers has over 14 years specializing in global marketing, analytics, and data products. She is the second payments industry veteran tapped to join eLayaway's team in the past 6 months. Last year, Sue Jones, formerly with Discover® Network, was appointed the Company's Chief Operating Officer. The two executives will be working closely to help build the system, identify opportunities and leverage the retail technology and data acquired after the Company's recent acquisition of Centralized Strategic Placements (CSP). Their combined experience and network of industry contacts will help propel the Company into new markets and add to its already growing momentum.
"eLayaway is uniquely positioned to capture in-process purchases and SKU data through the DivvyTech platform," said Nadine Davey-Rogers, Principal at Banyan Strategy, LLC. "eLayaway's ability to deliver detailed product level purchase analytics and modeling will provide supply chain and payments industry partners invaluable tools to anticipate demand. I am thrilled to partner with eLayaway to deliver revolutionary purchase and data capabilities to the industry."
All data captured for trending and analytics is aggregated and does not contain personally identifiable information.
About eLayaway, Inc.
To learn more about eLayaway, Inc., and the brands it supports, please visit: eLayawayInc.com. For more information about DivvyTech and its technology, please visit: DivvyTech.com.
Safe Harbor Statement
This report includes forward-looking statements covered by the Private Securities Litigation Reform Act of 1995. Because such statements deal with future events, they are subject to various risks and uncertainties and actual results for the current fiscal year and beyond could differ materially from the Company's current expectations. Forward-looking statements are identified by words such as "anticipates," "projects," "expects," "plans," "intends," "believes," "estimates," "targets," and other similar expressions that indicate trends and future events. Factors that could cause the Company's results to differ materially from those expressed in forward-looking statements include, without limitation, variation in demand and acceptance of the Company's products and services, the frequency, magnitude and timing of any or all raw-material-price changes, general business and economic conditions beyond the Company's control, timing of the completion and integration of acquisitions, the consequences of competitive factors in the marketplace, cost-containment strategies, and the Company's success in attracting and retaining key personnel. Additional information concerning factors that could cause actual results to differ materially from those projected is contained in the Company's filing with The Securities and Exchange Commission. The Company undertakes no obligation to revise or update forward-looking statements as a result of new information since these statements may no longer be accurate or timely.
For more information, please visit www.eLayaway.com.
Investor Relations Contact:
Howard Gostfrand
American Capital Ventures
(305) 918-7000
info@amcapventures.com
www.amcapventures.com

Media Contact:

Jesse Stickle
eLayaway, Inc.
(877) 352-9292
pr@eLayaway.com


Copyright @ Marketwire
Page: 1
Related Keywords:
eLayaway, Marketwire, Inc., , Business, Other,
---