eLayaway, Inc. Prescribes NuVida as the Cure for Debt
Launches Innovative Patient & Healthcare Provider Prepayment Solution
(April 04, 2012)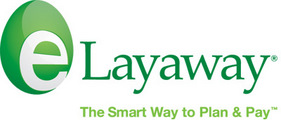 TALLAHASSEE, FL -- (Marketwire) -- 04/04/12 -- eLayaway®, Inc., (OTCQB: ELAY) (OTCBB: ELAY) ("eLayaway" or "the Company"), the Internet's first and only patent-pending layaway payment processor, today announced the launch of NuVidaPaymentPlan.com, the Company's healthcare and elective medical procedure prepayment division.
The NuVida Payment Plan™ ("NuVida") empowers healthcare providers with a prepayment management application that enables patients to schedule and automate a payment plan for their individual healthcare services. The powerful application simplifies the administrative and accounting duties of the front office by automating the collection of payments and the reporting process to designated managers. NuVida supports both prepayment programs and the automation of payments for providers that offer an internal financing program.
"We are thrilled to begin offering our unique and innovative prepayment solution to the medical industry," said Sue Jones, Chief Operating Officer of eLayaway, Inc. "By leveraging our existing payment technology, we are able to effectively and efficiently expand into new verticals such as healthcare and look forward to further expanding the usage of our unique payment solution into other key areas of consumer products and services."
NuVida utilizes proprietary technology powered by DivvyTech™, Inc., eLayaway's technology division, to extend healthcare services offered by medical professionals in various disciplines such as cosmetic, vision, dental, orthodontic, endodontic, veterinary, bariatric and more.
The NuVida Payment Plan is ideal for healthcare providers looking to create and automate a prepayment program or support an existing one. The service takes only minutes to set up and can be conveniently managed online. The NuVida payment management tool and all other features and benefits currently available will be offered as part of the standard provider membership package. The initial set-up fee for the NuVida Payment Plan is $499.95. Processing fees are charged to the provider while the patient is assessed a small flat fee based on the total amount of their procedure. Networks of providers should contact the Company for pricing.
eLayaway, Inc. is HIPAA certified. In addition to following HIPAA guidelines, the Company ensures privacy by limiting the amount and type of information that is collected and stored.
About eLayaway, Inc.
To learn more about eLayaway, Inc., and the brands it supports, please visit: eLayawayInc.com.
Providers interested in learning more should visit: NuVidaPaymentPlan.com
Safe Harbor Statement
This report includes forward-looking statements covered by the Private Securities Litigation Reform Act of 1995. Because such statements deal with future events, they are subject to various risks and uncertainties and actual results for the current fiscal year and beyond could differ materially from the Company's current expectations. Forward-looking statements are identified by words such as "anticipates," "projects," "expects," "plans," "intends," "believes," "estimates," "targets," and other similar expressions that indicate trends and future events. Factors that could cause the Company's results to differ materially from those expressed in forward-looking statements include, without limitation, variation in demand and acceptance of the Company's products and services, the frequency, magnitude and timing of any or all raw-material-price changes, general business and economic conditions beyond the Company's control, timing of the completion and integration of acquisitions, the consequences of competitive factors in the marketplace, cost-containment strategies, and the Company's success in attracting and retaining key personnel. Additional information concerning factors that could cause actual results to differ materially from those projected is contained in the Company's filing with The Securities and Exchange Commission. The Company undertakes no obligation to revise or update forward-looking statements as a result of new information since these statements may no longer be accurate or timely.
Investor Relations Contact:
Howard Gostfrand
American Capital Ventures
(305) 918-7000
[email protected]
www.amcapventures.com

Media Contact:
Jesse Stickle
eLayaway, Inc.
(877) 352-9292
[email protected]


Copyright @ Marketwire
Page: 1
Related Keywords:
eLayaway, Marketwire, Inc., ,Healthcare,Agricultural Science,Business,Other,
---