eLayaway Appoints New Chief Executive Officer and Chairman as Part of Aggressive Growth Plan
(December 12, 2011)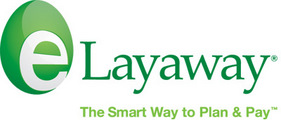 TALLAHASSEE, FL -- (Marketwire) -- 12/12/11 -- eLayaway, Inc., (OTCBB: ELAY), today announced that its board of directors has appointed Sergio Pinon, the Company's founder, chief marketing officer, and vice-chairman, as the new chief executive officer. In addition, Bruce Harmon, the Company's chief financial officer and director, has been elected as chairman of the board of directors.
These leadership changes are effective immediately and follow the decision that Douglas Salie step down as chief executive officer and as a director of the Company.
Speaking on behalf of the board, Director David Rees said, "We appreciate Mr. Salie's efforts and his service to eLayaway in the past. The board believes that the job of eLayaway's CEO now requires additional attributes to successfully execute on the Company's strategy. Sergio Pinon has the right operational and communication skills, and leadership abilities to deliver improved execution and financial performance. We are at a critical moment and in need of renewed leadership to successfully implement our strategy and take advantage of the opportunities ahead. Sergio is a technology visionary with a proven track record of execution and has the full support of his executive team and the board of directors."
Pinon is a strong communicator with deep leadership capabilities. Furthermore, as the Company's founder and member of the board of directors, Sergio has a solid understanding of eLayaway's technology, markets and industry. Harmon will continue as eLayaway's CFO and will bring his 15-plus years of experience with publicly-traded companies to his new role as chairman.
Together, the two executives, along with the newly appointed COO Sue Jones and CTO Lori Livingston, have the goals and objectives for 2012 set to bring eLayaway to the national stage as the leading payment processor used by thousands of merchants and millions of consumers.
Pinon stated, "I am honored to lead eLayaway into 2012 and the future. As we continue to innovate and develop industry-leading technologies, we will balance the fiscal needs of the Company by focusing on increasing revenues and expanding into new markets."
About eLayaway
eLayaway, Inc., empowers retailers and payment platforms with an automated micro-payments system designed to support layaway, leasing, micro-lending and layaway/credit hybrid programs. Marketing and customer support is also available, making eLayaway the perfect technology for retailers looking for an autonomous solution. eLayaway enables consumers to pay for the products and services they desire using manageable periodic payments, thereby making purchases affordable and easy to budget.
Safe Harbor Statement
This report includes forward-looking statements covered by the Private Securities Litigation Reform Act of 1995. Because such statements deal with future events, they are subject to various risks and uncertainties and actual results for the current fiscal year and beyond could differ materially from the Company's current expectations. Forward-looking statements are identified by words such as "anticipates," "projects," "expects," "plans," "intends," "believes," "estimates," "targets," and other similar expressions that indicate trends and future events. Factors that could cause the Company's results to differ materially from those expressed in forward-looking statements include, without limitation, variation in demand and acceptance of the Company's products and services, the frequency, magnitude and timing of any or all raw-material-price changes, general business and economic conditions beyond the Company's control, timing of the completion and integration of acquisitions, the consequences of competitive factors in the marketplace, cost-containment strategies, and the Company's success in attracting and retaining key personnel. Additional information concerning factors that could cause actual results to differ materially from those projected is contained in the Company's filing with The Securities and Exchange Commission. The Company undertakes no obligation to revise or update forward-looking statements as a result of new information since these statements may no longer be accurate or timely.
For more information, please visit www.eLayaway.com.
Contact:
Jesse Stickle
eLayaway, Inc.
(877) 352-9292
pr@eLayaway.com


Copyright @ Marketwire
Page: 1
Related Keywords:
eLayaway, Marketwire, Inc., , Financial, Business, Other,
---