eLayaway Appoints New C-Level Officers
(December 01, 2011)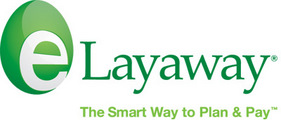 TALLAHASSEE, FL -- (Marketwire) -- 12/01/11 -- eLayaway®, Inc. (OTCBB: ELAY), the Internet's first and only patent pending layaway payment processor, has announced the appointment of two new C-level officers to its management team. Lori Livingston will serve as the Company's Chief Technology Officer and Sue Jones will serve as the Chief Operating Officer. The two executives will focus on strategy and the continued development of existing opportunities. Ms. Livingston will oversee the development and execution of the Company's technology while Ms. Jones will focus on coordinated growth and business development. Their combined network of industry contacts will help propel the Company into new markets and add to its growing momentum.
"The appointment of Ms. Livingston and Ms. Jones will add significant value to our executive team as we begin a new and exciting chapter of eLayaway," said Doug Salie, Chief Executive Officer of eLayaway. "Their combined knowledge, proven track-record and respective industry experience make them a tremendous asset for eLayaway."
Ms. Livingston is the founder, President and CEO of Transfer Online, Inc. ("TOL") and Jagalee Development ("Jagalee" f/k/a Transfer Online Technology Development), a division of TOL. Jagalee serves as eLayaway's third party IT division and has been instrumental in the development of the Company's services. Ms. Livingston, in her role as CEO of TOL, was the first in the industry to bring transfer agent services and full reporting to the Internet. Ms. Livingston serves and has served as a director on the board of various companies.
Ms. Jones is a veteran of the payment industry with fifteen years working for Discover Card Services including serving as National Relationship Manager in Franchise and Association Development, Territory Manager in key strategic markets, and as an Account Executive. In addition to being a leader in the sale of total payment solutions, including bankcard and stored-value programs, Ms. Jones was responsible for targeted acquisition, revenue generation and enhancement, and marketing and preference programs.
About eLayaway
eLayaway, Inc., empowers retailers and payment platforms with an automated micro-payments system designed to support layaway, leasing, micro-lending and layaway/credit hybrid programs. Marketing and customer support is also available, making eLayaway the perfect technology for retailers looking for an autonomous solution. eLayaway enables consumers to pay for the products and services they desire using manageable periodic payments, thereby making purchases affordable and easy to budget.
eLayaway, Inc., was founded in 2005. In addition to eLayaway.com, the Company also owns and operates eLayawaySports.com, eLayawayTravel.com and eLayawayHealth.com. Press summary, logos and screenshots available for download at: eLayaway.com/press.
Safe Harbor Statement
This report includes forward-looking statements covered by the Private Securities Litigation Reform Act of 1995. Because such statements deal with future events, they are subject to various risks and uncertainties and actual results for the current fiscal year and beyond could differ materially from the Company's current expectations. Forward-looking statements are identified by words such as "anticipates," "projects," "expects," "plans," "intends," "believes," "estimates," "targets," and other similar expressions that indicate trends and future events. Factors that could cause the Company's results to differ materially from those expressed in forward-looking statements include, without limitation, variation in demand and acceptance of the Company's products and services, the frequency, magnitude and timing of any or all raw-material-price changes, general business and economic conditions beyond the Company's control, timing of the completion and integration of acquisitions, the consequences of competitive factors in the marketplace, cost-containment strategies, and the Company's success in attracting and retaining key personnel. Additional information concerning factors that could cause actual results to differ materially from those projected is contained in the Company's filing with The Securities and Exchange Commission. The Company undertakes no obligation to revise or update forward-looking statements as a result of new information since these statements may no longer be accurate or timely.
For more information, please visit www.eLayaway.com.
Contact:
Jesse Stickle
eLayaway, Inc.
(877) 352-9292
[email protected]


Copyright @ Marketwire
Page: 1
Related Keywords:
eLayaway, Marketwire, Inc., , Internet Technology, Business, Internet, Other,
---