buuteeq and AdReady Partner to Help Hotels Reach Digital Consumers With Integrated Marketing and Advertising Campaigns
(January 18, 2012)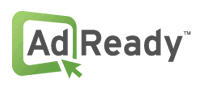 SEATTLE, WA -- (Marketwire) -- 01/18/12 -- Two innovators in digital marketing, online advertising technology pioneer AdReady and buuteeq, creator of the world's first digital marketing system for hotels, have joined forces to bring hotels new tools in their efforts to reach and convert guests online. buuteeq is integrating AdReady's software platform into its digital marketing system to deliver effective, affordable online advertising and demand generation services to hotels worldwide.
The buuteeq digital marketing system (DMS) enables hotels to create and manage high-performing websites, iPhone and mobile device content, a hotel Facebook page and direct-to-hotel online reservations. Hotels simply upload assets and data through an easy-to-use web-based 'BackOffice' and populate multiple digital marketing channels automatically, using proven-effective formats. More than 1,500 hotels in 30 countries are using buuteeq solutions.
To extend hotels' ability to reach digital consumers through the online advertising channel, buuteeq is integrating the AdReady platform. The automated solution simplifies the creation of digital display advertising, giving brands the power to connect quickly with online prospects in the right place at the right time using premium publishers such as Facebook, Yahoo!, Google and others. The simple, intuitive start-to-finish solution improves advertising ROI by successfully reaching and converting digital consumers where they live. More than 6,000 customers in the U.S. have run more than 560,000 ads across nearly 150,000 sites through the AdReady solution.
By bringing AdReady's innovation to the hospitality industry through buuteeq, the collaboration enables independent hotels to easily and affordably employ world-class digital advertising practices previously available only to large, scalable brands.
"Guests typically spend up to seven hours researching their vacations online. Enabling hotels to connect these guests with their brand at multiple touch points helps them rise above the noise," said Forest Key, CEO of buuteeq. "Typically, managing the multiple vendors and processes required for a comprehensive online ad strategy is too complicated and expensive for all but the largest of hotels. But by integrating the core functions of digital marketing, mobile development, a Facebook presence, and now online advertising, into a single buuteeq user interface, it's easy for hotels to market their properties strategically and effectively across digital channels."
"The biggest benefit that this collaboration delivers to hotels is that they can get big results from small advertising budgets," said AdReady CEO, Karl Siebrecht. "Savvy hotels know that to reach digital consumers where they live, online advertising can be highly effective. The challenge has always been managing costs and oversight. By partnering with buuteeq, a company that has developed a comprehensive, easy-to-use digital marketing system specifically for hotels, we're able to bring all of the capabilities and benefits of AdReady to them, on a platform they're already using for the majority of their digital marketing."
About buuteeq
buuteeq is the world's first Digital Marketing System (DMS) for hotels. It fuses technology ingenuity with online marketing savvy to help hotels increase occupancy and reduce distribution costs by converting more direct reservations through online bookings. buuteeq's DMS includes a content management system, multi-channel digital marketing, content publishing, online reservations and integrated business intelligence. More than 1,000 hotels worldwide have adopted buuteeq solutions since the company's launch in 2010. www.buuteeq.com
About AdReady
AdReady provides powerful software that enables any marketer to master online advertising. Unlike time-intensive, inefficient approaches that don't get the job done, AdReady simplifies the process with an intuitive start-to-finish solution that improves advertising ROI by successfully reaching and converting digital consumers where they live. More than 6,000 customers in the U.S. have run more than 560,000 ads across nearly 150,000 sites through the AdReady solution. AdReady has been recognized for "Best Ad Delivery Platform Innovation" by the Digital Publishing and Advertising Conference and "Service Provider of the Year" by the Washington Technology Industry Association. To learn more, please visit www.adready.com, follow us on Twitter @AdReady, or find us on Facebook.
Press Contacts
AdReady:
Tier One PR
Kathy Wilson
781.652.0499
[email protected]

buuteeq:
Raz Public Relations
Karen Raz
310.450.1482
[email protected]


Copyright @ Marketwire
Page: 1
Related Keywords:
online advertising, digital advertising, hotel marketing, Sales, Advertising, Marketing, Public Relations, Sales & Marketing, Internet, Management, CEO/CFO, Display, Business, Marketing, USA, Marketwire, , Apple Computer, Business,
---