arcplan Enterprise 7.1 Delivers Big Data Support and Enhanced Ad-Hoc Capabilities
BI Platform Supports OLAP Interfaces for Oracle and Teradata; New Ad-Hoc Analysis Tool -- arcplan Spotlight -- Highlights Issues Quickly and Easily
(October 19, 2011)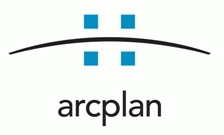 LANGENFELD, GERMANY and BERWYN, PA -- (Marketwire) -- 10/19/11 -- arcplan, a leading software provider of innovative business intelligence (BI) and planning solutions, will release the latest version of its multi-award-winning BI platform, arcplan Enterprise 7.1 on Monday, October 24, 2011. Important new features in version 7.1 include OLAP interfaces for Teradata (NYSE: TDC) and Oracle databases, which further enhance arcplan Enterprise's already long list of connectors to more than 20 data sources. These new interfaces improve access to large volumes of data stored in Teradata and Oracle data warehouses, facilitate the use of multidimensional data sources, and above all, enable users to quickly access information in order to make better business decisions. A further highlight of the new version is arcplan Spotlight, an ad-hoc analysis tool for users who need to highlight issues quickly and easily through direct access to BI data, rather than having to sift through reports for the information they require. arcplan Spotlight is a further development of the Web Pivoting function from arcplan Enterprise 7 and is now available for all products within the arcplan 7 suite.
arcplan Spotlight was created for BI power users who need to dynamically build reports and automate queries without using complex BI tools. By supporting multidimensional databases and the user-friendly creation of reports from real-time data, arcplan Spotlight ensures that BI users can access the information in their enterprise data warehouse more efficiently. Conventional dashboards often do not offer a simple means of accessing all the data stored deep within multidimensional systems. With arcplan Spotlight, users select the relevant KPIs and dimensions and can manipulate them directly in the application using drag & drop. A real-time connection to the data warehouse ensures that data is always up-to-date. Even the look of each data set can be adapted to a user's individual preferences, saved, exported, and shared with colleagues.
Incorporating more than 20 data connectors, arcplan Enterprise supports the implementation of analytical solutions on top of SAP, Oracle, IBM, and Microsoft. This wide-ranging connectivity is now further extended in version 7.1 with new OLAP interfaces for Oracle and Teradata. These interfaces enable enterprises that use the Teradata OLAP Connector or Oracle OLAP as data sources to populate arcplan applications with real-time data from their enterprise data warehouse. In addition, version 7.1 offers enhanced graphics and visualization capabilities. Users can retrieve more information by hovering over elements in a report to access tooltips ("hover boxes"). Transitional animations make it easier to spot changes to individual values. Additional features include improved user management, the ability to cancel queries, and full Unicode support for PDF printing.
With the release of arcplan Enterprise 7.1 comes an even more efficient version of arcplan Mobile. In addition to providing users with access to business analyses anywhere, anytime, arcplan Mobile now includes the advanced animation and interaction capabilities of arcplan 7.1. What's more -- in its new version, arcplan Mobile also features a redesigned Application Designer, further boosting the speed at which users can create mobile business intelligence apps. The mobile version of arcplan Edge (for budgeting, planning and forecasting) also utilizes an enhanced application framework.
"Because enterprises are working with ever-increasing volumes of data, informative analyses in real time that go beyond simple or static reports are vital," explained Roland Hölscher, arcplan CEO. "With the new version of arcplan Enterprise, we are making it even easier for users to acquire a comprehensive view of decision-relevant data and to speed up decision-making processes. And arcplan Spotlight lets them take quick and easy data analysis into their own hands."
About arcplan
arcplan is a leader in innovative Business Intelligence, Dashboard, Corporate Performance and Planning software solutions for desktop and mobile use. Since 1993, arcplan has enabled more than 3,000 customers worldwide to leverage their existing infrastructure and achieve organizational efficiency through the powerful combination of analysis, insight and collaboration. Simply put: We make organizations perform better. Get more information at www.arcplan.com.
U.S. Contact
Heather Smith
Senior Marketing Manager
phone: +1 610 902 0688 x538
Email Contact

EMEA Contact
Markus Gisske
Marketing Manager
phone: +49 (02173) 1676 159
Email Contact


Copyright @ Marketwire
Page: 1
Related Keywords:
arcplan, business intelligence, BI, Oracle, Teradata, BI Platform, Data warehouse, big data, Applications,Sales & Marketing,Internet,Business Issues,Internet Server Applications,IT Management,Management,CEO/CFO,Germany,Marketwire, ,Internet Technology,Business,
---