arcplan Engage 2.0: Collaborative BI Software With Integrated Ad-Hoc & Real Time Content Updates
Added Value Through Efficient Collaboration, Individual Dashboards and Ad-Hoc Analyses
(January 18, 2012)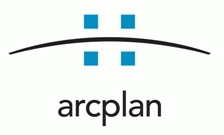 BERWYN, PA and LANGENFELD, GERMANY -- (Marketwire) -- 01/18/12 -- An all-in-one business intelligence solution for the entire company: arcplan, a leading software provider of innovative business intelligence (BI) and planning solutions, is pleased to present Version 2.0 of its arcplan Engage solution for collaborative BI. The updated version has enhanced functions that inform users in real time about new content, reports, authors and ratings. arcplan Spotlight, a self-service ad-hoc solution, is fully integrated and allows users to display their results in personalized widgets on their BI Wall. arcplan Engage is based on proven Web 2.0 technologies, is simple and intuitive to use, and as a result is accessible to even the most casual BI users in a company.
Although some still stubbornly maintain that business intelligence tools are designed for a small subset of users -- primarily analysts and managers -- arcplan Engage is designed for users at all levels in all departments and for communication between all employees. Because the tool is intuitive to use, there are no complicated training sessions to attend. Its clear structure, with a look and feel similar to social networking and e-commerce platforms such as Facebook, eBay, Amazon and Xing, ensures that users pick it up quickly.
arcplan Engage's search function returns results from your company's own knowledge pool similar to the way Internet search engines work. Employees have the option of sorting and saving search results on their personal pinboard (their "BI Wall" in arcplan terminology) in widget form. Colleagues can add ratings and comments to reports, and even send them by e-mail with annotations. And now that arcplan Spotlight is built into arcplan Engage 2.0, users can perform ad-hoc analyses and save the results to their BI Wall as widgets as well.
The "My Content" zone is a recent enhancement to arcplan Engage. It displays new reports, ratings, and comments in real time, making extensive research on the latest news superfluous because the relevant data is fetched directly from the backend system. Hans Peter Wolff, arcplan's CTO, explains: "The software can be used as a stand-alone solution, no matter what BI infrastructure is implemented. Open Web standards make it easy to connect to Oracle, Microsoft and SAP, for example. In the near future, we want to add personalized recommendations to the My Content zone."
In addition to these new features, existing functions have been further enhanced in Version 2.0. Original reports can now be opened straight from a widget that passes the current filter settings back to the report itself. Users can also visualize data in widgets differently than the original reports and in this way personalize the content of their BI Wall while keeping to corporate security guidelines. Integrated role-based access control is used to grant different rights to different users, so as long as users can see a particular report, they can customize it to their needs.
Hans Peter Wolff sums up: "arcplan Engage 2.0 strengthens employee communication and improves the quality of information that employees use on a daily basis by showing which reports have not been read or commented on for some time -- information that is hugely important in time management and resource allocation. This new version takes us further along the road of collaborative BI by linking relevant corporate information to traditional BI reports with contextual, unstructured information from third-party systems."
About arcplan
arcplan is a leader in innovative Business Intelligence, Dashboard, Corporate Performance and Planning software solutions for desktop and mobile use. Since 1993, arcplan has enabled more than 3,000 customers worldwide to leverage their existing infrastructure for better decision making. Empowering all users to connect and collaborate with relevant information is crucial for improving business performance. With arcplan -- it simply works.
arcplan's flagship product arcplan Enterprise® was rated the #1 3rd party tool for SAP BW, Oracle Essbase, and IBM Cognos TM1 in The BI Survey 10 (2011).
Get more information at www.arcplan.com.
U.S. Contact
Heather Smith
Direector of Marketing
phone: +1 610 902 0688 x538
Email Contact

EMEA Contact
Markus Gisske
Marketing Manager
phone: +49 (02173) 1676 159
Email Contact


Copyright @ Marketwire
Page: 1
Related Keywords:
Business Intelligence, BI, arcplan, collaborative BI, Web 2.0, Displays,Internet,Internet search,Digital Media Software,Web,Search,Security,Training,Research,Sales & Marketing,Security,Networking,Internet,Business Issues,Security,Search,Search Engines,IT Management,Management,CTO/CIO,Germany,Marketwire, ,IT (Information Technology),Networking,Security,Internet Technology,Business,Internet,Web 2.0,Social Networking,
---