ZyXEL Launches IPv6 Upgrade for Business Security Gateways and Ethernet Switches
Dual-Stack IPv6 / IPv4 Implementation Facilitates Flexible IPv6 Migration for Businesses
(April 10, 2012)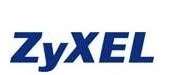 ANAHEIM, CA -- (Marketwire) -- 04/10/12 -- ZyXEL Communications Inc., a leading provider of secure broadband networking, Internet connectivity and routing products, today announced IPv6 support for its complete line of business security gateways (USG series), as well as its managed gigabit Ethernet switches (GS2200 series). This IPv6-certified software upgrade is available to all current ZyXEL customers for free.
Migration to IPv6 protocol is required for uninterrupted growth of the Internet. June 6, 2012 is the World IPv6 Launch Day. As all the major websites and companies gear up to permanently migrate to IPv6 starting this June, ZyXEL upgraded its security and switches to IPv6 so its business customers and channel partners are ready for the transition.
ZyXEL USG series is a comprehensive line of eight firewall / VPN and UTM devices for small to mid-size businesses, ranging from 5 to 500 users. Businesses can select the solution with just the right features and performance to match their needs. The ZLD3.0 firmware upgrade makes all existing and new USG series devices IPv6-compliant.
ZyXEL carrier-grade GS2200 series of 24- and 48-port high-density managed Ethernet switches offers SMBs a gigabit switching solution with the best features-per-dollar ratio in the industry. Plus, the new ZyNOS 4.0 free software upgrade includes IPv6 support and makes the GS2200 series even harder to beat. The solution includes a non-blocking 56 Gbps switching fabric for wire-speed performance and four dual personality slots for deployment flexibility with copper or fiber uplink for long loop reach applications. Featuring the latest VLAN, traffic prioritization and management features, ZyXEL's switches offer SMBs a stable and reliable network for running mission-critical applications.
ZyXEL's dual-stack IPv6 implementation approach across its product line allows businesses to operate both IPv4 and IPv6 devices on their network, offering maximum migration flexibility.
"Our relationship with channel partners and business customers doesn't end with the sale, that's just the beginning," said Steven Joe, executive vice president of channel business for Americas at ZyXEL. "We evaluate our customers' needs on an ongoing basis, which is why we're offering our latest IPv6-certified software upgrade for free. IPv6 is the way of the new Internet and we are committed to making it available to all our business customers and partners."
Availability
IPv6-certified ZLD3.0 firmware for security devices and the ZyNOS 4.0 software upgrade for the GS2200 series Ethernet switches is available for free download from the respective product pages on www.us.zyxel.com. Please email [email protected] or call 800.255.4101 for questions or information.
About ZyXEL Communications
Twenty-one year-old ZyXEL offers a high-performance, carrier-grade suite of access and security solutions. Through our partner alliances, we provide businesses with complete solutions and seamless support. With expertise in diverse technologies including wireless, security, cloud-managed solutions, Ethernet Switching, xDSL, and Powerline, ZyXEL offers integrated, secure network solutions to SMB, SOHO, residential and service provider markets. The company recently introduced its Aerobeam line of products designed for the home entertainment enthusiast.
ZyXEL's North American headquarters are located in Anaheim, California. http://www.us.zyxel.com.
PRESS CONTACTS:
Jake Sailana
ZyXEL Communications
714-632-0882 x 276
Email Contact

Brittney Wolff / Lauren Grassetti
LEWIS PR for ZyXEL
619-677-2700
Email Contact


Copyright @ Marketwire
Page: 1
Related Keywords:
ZyXEL, Steven Joe, IPv6, security gateways, Ethernet switches, SMB, firewall, UTM, IPv6 migration, Home,Internet,Networking,Security,Broadband,Digital Media Software,Communications,Web,Applications,Security,EMail,Applications,Security,Networking,Internet,Business Issues,Connectivity,Wireless,Ethernet,Security,Internet Server Applications,E-mail,Management,Marketwire, Inc., ,Copper,Internet Technology,Business,Entertainment,Internet,Email,
---