Zumbox Ensures Continued Service and Protection for Wells Fargo vSafe Customers
(May 10, 2012)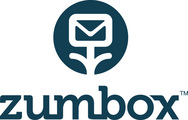 LOS ANGELES, CA -- (Marketwire) -- 05/10/12 -- Zumbox, the world's first digital postal system, today announced a secure, digital alternative for Wells Fargo vSafe to service the Wells Fargo customers affected by the service's closing as of March 2012.
As consumers increase interactions with various online properties, the need for a secure digital destination for document storage and retrieval also increases. Zumbox is a provider of digital postal mail and gives consumers a free system that allows them to receive and store bills, statements, insurance disclosures and other important postal mail in one central, online location. Unlike vSafe and other similar offerings, a person's Zumbox stores everything forever, for free and enables convenient anytime access, including from a mobile device.
Digital postal mail provides users with a combination digital mailbox and filing system based on individual street addresses. It offers additional benefits above and beyond traditional document storage services, including:
Automatically matching individuals with companies to send mail to their street address, reducing the need to seek out documents to upload into the mailbox
Enabling uses to view mail items from a computer or mobile device, set reminders, follow links to pay bills and print specific pages of files
Organizing the archive so all documents are available whenever needed for a better mail experience
Bank-level security to ensure that when a company sends mail, consumers have peace of mind the company is verified and the mail is intended for them
"We understand Wells Fargo's decision to close down vSafe, but realize that it leaves their customers with an uncertain future over the protection, storage and availability of critical documents," said John Payne, CEO at Zumbox. "Zumbox is powering the alternative service for vSafe users. Available today, users can simply sign up for the service and start receiving and organizing their mail."
About Zumbox
Zumbox is the world's first digital postal system. It connects large transactional, financial and government mailers to consumer households for the delivery and storage of digital postal mail via the Internet. Digital postal mail is an exact facsimile of paper mail created from a redirection of the print stream originally intended for large mailing systems. Zumbox is available through TransCentra, Computershare, DST Output, KUBRA, Ricoh Production Print Solutions, Systemware and others as well as on a direct basis to the largest mailers in the country. For every U.S. street address, there is a corresponding Zumbox -- a digital mailbox -- enabling mail and other content to be sent as digital files and received online. Zumbox represents a more cost-effective, convenient and environmentally responsible way to deliver postal mail. As a closed system of known, verified mailers and recipients, Zumbox provides bank-level security and complies with PCI, HIPAA and BITS security standards. For more information, visit http://www.zumbox.com.
Media Contacts
Lauren Grassetti / Amy Robinson
LEWIS PR for Zumbox
Email Contact
+1 619.677.2700


Copyright @ Marketwire
Page: 1
Related Keywords:
Wells Fargo, vSafe, Zumbox, digital postal mail, USA, Marketwire, , Financial, Internet Technology, Internet, Other,
---