Zooyan Launches Online Marketplace for Local Offers in Philadelphia
(March 29, 2011)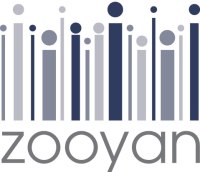 PHILADELPHIA, PA -- (Marketwire) -- 03/29/11 -- Zooyan (www.zooyan.com), a social commerce company, has launched an online marketplace with an extensive and ever-growing list of compelling Philadelphia-area offers with many of the area's top local merchants. The service enables customers to browse and search among hundreds of local businesses without forcing users to sign up and receive daily e-mail alerts. Now that Zooyan has launched in Philadelphia, the company is actively preparing a nationwide roll-out beginning with New York City and Washington, DC.
Zooyan's marketplace is the first of its kind. It gives consumers quick and convenient access to an unprecedented selection of local offers, which are continuously updated by the company's team of experienced buyers and designers. Some of the service's features include:
Working closely with businesses to tailor specific offers designed to increase revenue and acquire repeat business
Creating offers, typically available for 30 days or longer, which have an average 50% discount and are grouped into several categories to improve the user's browsing and discovery experience
Enabling customers to bookmark their favorite businesses on Zooyan and receive notifications through mobile applications when they are near a preferred merchant
"The idea our CEO had to build Zooyan was based on a simple premise: to offer consumers and merchants the best elements of the daily-deal and group buying model, such as compelling offers and social sharing tools," said Jenna Yeager, the company's Director of Sales and Marketing. "It also eliminates the flood of daily e-mails, the urgency to purchase within 24 hours, and the increasing number of quality of service complaints related to daily deal and group buying sites. Users don't have to give us an e-mail address to take advantage of Zooyan."
Zooyan enables users to search for offers and promotions based on city, neighborhood, category and keyword. "Our iPhone and Android apps, set to launch in the coming months, will further set us apart from the daily deal crowd, because rather than simply display a single promotion in your city, our apps will map many nearby offers for you to choose from, and allow you to make a purchase and redeem on the spot," said Yeager.
Users can visit www.zooyan.com to check out all of the offers available in Philadelphia, with more being added daily. Users in other cities can sign up to be notified when Zooyan is coming to their area.
Merchants who want to be featured can contact Jenna Yeager to learn more about how Zooyan can help drive loyal and repeat customers to their respective businesses.
For additional inquiries about Zooyan, please contact us through one of the methods below.
Check us out on Facebook:www.facebook.com/zooyan
Twitter @zooyanoffers
Add to Digg Bookmark with del.icio.us Add to Newsvine
Media Contacts:
Jenna Yeager
[email protected]
267-639-2709


Copyright @ Marketwire
Page: 1
Related Keywords:
zooyan, groupon, living social, daily deals, deals, coupons, restaurants, shopping, group buying, Marketwire,Apple Computer,Discount,Restaurants,Business,Other,
---