Zite Gives Users Access to Multiple Profiles on the iPad
Reading on Zite Now a Truly Shared Experience on a Single Device
(October 21, 2011)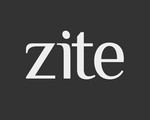 SAN FRANCISCO, CA -- (Marketwire) -- 10/21/11 --
Zite, a news app for the iPad that gives users a personalized magazine-like experience, today announced the addition of multiple profiles, a feature highly requested by Zite users and code named Sybil.
Since people tend to have different reading preferences, families or households who share an iPad can now create multiple Zite profiles without having to splurge on another iPad.
Additionally, since no two Zite magazines are alike, you don't have to worry about Zite forgetting everything it has learned.
The Sybil feature makes it easy to log in and out of a profile, making it a seamless experience when sharing an iPad.
In conjunction with the release of Sybil, Zite conducted a poll on Ask Your Target Market regarding iPad usage which revealed noteworthy findings around iPad sharing behavior.
According to over 330 survey respondents, about one third of people share their iPads. Of those people, nearly two thirds share it with one person; while almost a quarter share it with two others.
As part of Zite's continued focus on the best user experience, the company recently released additional features which include:

Source blocking: Taking personalization a step further, when a user now "thumbs down" an article, they also have the choice to block that source from their magazine.
iOS 5 Native Twitter Integration: Zite users will no longer need to enter their Twitter account information, if previously set up in the iPad settings.
Performance enhancements: Zite is now faster, especially for users with a first-generation iPad.
Quote:
Mike Klaas, CTO, Zite
"Time and time again, we have come across multiple people within a family who want to have their own Zite, personalized to them, but only have one iPad. So, we developed 'Sybil,' a solution for people who want to share their iPad with a significant other, sibling, parent or hidden personality."
About Zite:
Zite is a free, personalized iPad magazine that understands what you like and gets smarter as you use it. Zite helps you discover what you've been missing in one convenient app. Zite learns as you use it to bring you the articles you will find most interesting from a variety of sources across the web. Headquartered in San Francisco with offices in Vancouver, British Columbia, Zite is wholly-owned subsidiary of CNN. To get to know Zite, go to www.zite.com.

Audrey Craipain
Email Contact
(415) 684-9403









Copyright @ Marketwire

Page: 1
Related Keywords:
iPad, Zite, multiple profiles, Marketwire, ,Internet Technology,Family,Other,
---