Zippi's Founders Financially Committed as Capital Has Been Deployed to Further Planned Business Growth
(September 17, 2008)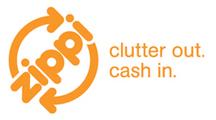 SAN JOSE, CA -- (Marketwire) -- 09/17/08 -- Zippi Networks Inc. (PINKSHEETS: ZIPI), the "new way" to eBay, announced today that the Company is showing month-over-month growth of its Zipster network through its current radio marketing campaign; from 31 Zipster registrations in June, increasing to 210 in July, and 333 in August, with current numbers at this halfway point in September being 221, all of which add to Zippi's monthly recurring subscriber base paying $9.95, $49.95, up to $99.95 monthly.
This initial surge of growth coming out of launch can be attributed to the previous completion of a secured line of credit with Heritage Bank of Commerce, (Silicon Valley, CA) on May 16, 2008 and July 24, 2008.
This SBA Line totaled one million two hundred and fifty thousand dollars ($1,250,000) in additional capital, of which seven hundred and fifty thousand ($750K) was personally secured and guaranteed by the company's founders.
Zippi in total has completed over six million, five hundred thousand dollars ($6,500,000) in debt and equity financing completed through private friends and family (also including the founders) offerings since the company's inception in early 2006.
"Strong commitments by management and staff along with capital investments have established a solid foundation for Zippi on several fronts, allowing the company to officially launch to a target eBay audience at the 2008 eBay Live convention on June 21, 2008, and continue to pursue additional financing opportunities while steadily moving forward with Zippi's growth strategy," said Robert A. Rositano Jr., Zippi's CEO.
"Our goal of securing additional financing will allow Zippi to significantly increase marketing efforts and decrease future equity dilution so that our shareholders can receive the benefit of revenue growth in the company; this growth should further be the catalyst for increased market valuation for Zippi as we are committed to another round of dot com success," Rositano continued.
The Rositano Brothers have successfully raised over $50,000,000 in both private and public transactions as well as became the authors of a BEST SELLING Web Directory they sold to Mac Millen (QUE) Publishing in mid '90s. Continuing the dot com trend, they were the co-founders of a Silicon Valley internet company, nettaxi.com (a portal and web community). Nettaxi.com was founded in 1997 and became a publicly traded company in Sept. of 1998 through reverse merger into a public shell. The Company achieved a ranking among the top 10 web sites on the internet, generated 2,000,000 - 3,000,000 unique visitors daily, and achieved a stock price of thirty four dollars ($34) per share combined with a seven hundred million dollar ($700,000,000) market capitalization. As the dot com boom began a downturn, The Rositano's and senior management successfully preserved over $7,500,000 in capital and completed a successful merger with another high tech Silicon Valley company in April 2002. Potential investors can view additional information about The Rositano's and the company officers by clicking on the following link: http://www.zippi.com/thepeople.html.
About Zippi Networks, Inc.
Zippi(TM) Networks, Inc. (PINKSHEETS: ZIPI), headquartered in San Jose, Calif., has created a revolutionary business process (three US Patents Pending), together with the ease of hand-held mobile technology, social networking, and the ability to recycle that empowers a new generation of online sellers. Founded in 2006, Zippi promises to engage consumers with an easy toll free telephone number designed to allow everyone an easy hassle free way of selling items online; by phoning 1-877-GO-ZIPPI an item owner can receive a quick "mini appraisal" through the "Ask Zippi" appraisal system. Zippi connects this appraisal with the appropriate Zipster (eBay seller) which handles the entire transaction.
The strength of the eBay community resides in eBay's very own message "the power of all of us," until Zippi each and every eBay seller has been very careful not to give away selling secrets, creating competition within the eBay marketplace. Zippi embraces the power of many, allowing each "Zipster" to build teams on eBay with "Zippi TeamBuilder™" allowing a Zipster to scale earnings and eliminate competition by building team members, which has never been allowed within the eBay community, until now with Zippi!
Media Contacts:
Robert Rositano, Jr.
1 408 884 2001
Email Contact

Karen Ashley
1 408 884 2006
Email Contact


Copyright @ Marketwire
Page: 1
Related Keywords:
Zippi Networks Inc., Sales & Marketing,Networking,Internet,Management,CEO/CFO,Mac,OS9,OSX,Marketwire,Internet Technology,Business,Internet,Social Networking,Family,
---