Zippi Kick's Off Mobile Commerce Strategy With Completion of New Apple iPhone Application
(March 02, 2009)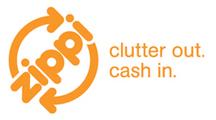 SAN JOSE, CA -- (Marketwire) -- 03/02/09 -- Zippi Networks Inc. (PINKSHEETS: ZIPN), turning America's "Clutter into Cash," today announced the completion of a one of a kind application for Apple's iPhone, formally named "Zippi Cash(TM)." As firms such as Silicon Valley-based Kleiner Perkins Venture Fund have established 100 million dollar funds aimed specifically for iPhone application development, Zippi also recognizes the iPhone has created a new playing field for commerce, much like the beginning of the World Wide Web itself.
Zippi Cash(TM) is the first of several applications that Zippi has in the works. Zippi Cash(TM) encompasses the 3 US Patents pending within Zippi's business process and the release of this application provides an opportunity in the face of the economic crises facing many Americans and beyond. During this economic crisis, everyone is looking for extra cash and just about everyone has unused items they would like to turn into cash. According to eBay's research, there is approximately three thousand dollars ($3,000) of salable unused merchandise in the average household. With an open mobile platform, "Zippi Cash(TM)" stands alone in a category of mobile commerce products that can assist Americans, and those outside the US as well, find out what items are hot sellers and what items are not.
Robert A. Rositano Jr., CEO Zippi Networks, Inc., stated, "This is a turning point in Zippi's lifecycle, allowing mobile access to data that can be invaluable for those in search of income and survival today, ever wonder what your stuff is worth if you sold it online, with Zippi Cash(TM) now you can. Zippi searches millions of online and eBay transactions to provide a mini appraisal based on similar items sold, how quickly an item typically sells, how many similar items were listed in the past 30 days, and even what the high, low and average price was. In addition, 'Zippi Cash(TM)' will give you the most common category, length of auction and best of all Zippi will assist you in scheduling an appointment for one of our Certified Online Sellers 'Zipster' to handle the selling for you."
Zippi is submitting the application for Apple's approval this week and expects it to be available for download in the iTunes store within the next 2 - 3 weeks. For more information on the Zippi Cash(TM) application, please visit http://www.zippicash.com.
About the Company:
Zippi(TM) Networks, Inc. (PINKSHEETS: ZIPN), headquartered in San Jose, Calif., has created a revolutionary business process (three US Patents Pending), together with the ease of hand-held mobile technology, social networking, and the ability to recycle that empowers a new generation of online sellers. Founded in 2006, Zippi promises to engage consumers with an easy toll free telephone number designed to allow everyone an easy hassle free way of selling items online; by phoning 1-877-GO-ZIPPI an item owner can receive a quick "mini appraisal" through the "Ask Zippi" appraisal system. Zippi connects this appraisal with the appropriate Zipster (eBay seller) which handles the entire transaction.
Safe Harbor Statement
This announcement contains forward-looking statements within the meaning of Section 27A of the Securities Act of 1933, Section 21E of the Securities Exchange Act of 1934, and within the meaning of the Private Securities Litigation Reform Act of 1995. Actual results could differ materially from those projected in the forward-looking statements as results of various factors including the ability of the company to successfully commercialize its new technologies and service offerings. The company undertakes no obligation to publicly release the result of any revisions to these forward-looking statements, which may be made to reflect events or circumstances after the date hereof or to reflect the occurrence of unanticipated events.
Zippi is a trademark of Zippi Networks, Inc. All other trademarks or registered trademarks are the property of their respective owners.
Media Contacts:
Robert Rositano Jr.
1 408 884 2001
Email Contact

Karen Ashley
1 408 884 2006
Email Contact

Email Contact


Copyright @ Marketwire
Page: 1
Related Keywords:
Zippi Networks, Applications,Productivity Applications,Networking,Internet,Other Applications,Search,Internet Server Applications,Search Servers,Marketwire,unused, Inc.,Apple Computer,Internet Technology,Business,Social Networking,Other,
---