Zippi Details Short Term Goals Aimed to Achieve Long Term Gains for the Company and Its Shareholders
(March 04, 2009)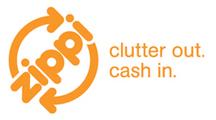 SAN JOSE, CA -- (Marketwire) -- 03/04/09 -- Zippi Networks, Inc. (PINKSHEETS: ZIPN), the leading provider of mobile commerce tools that is creating jobs and enabling American's to recycle their "Clutter into Cash," today announced its short list of key objectives aimed at building long term value for Zippi and its shareholders.
Following several years of development and test marketing of the Zippi business, management has analyzed the appropriate data from these efforts to provide streamlining of its services and addition of mobility tools. The company recently announced the completion of its mobile application for Apple's iPhone and has now set its sights on the approval process, the inclusion of the "Zippi Cash" application in Apple's online application store to begin download distribution shortly.
In addition, the company will focus on a 2.0 release of its back office web and management tools which will expand user functionality and listing options of the Zippi system. As Zippi continues progress on its market initiatives a new investor relations HUB to provide additional progress reports and management overviews via newsletter and video blog will also be released to better communicate with its shareholders.
Robert A. Rositano Jr., CEO of Zippi Networks, Inc., stated, "We have learned a lot about our business over the past few years and our business relies on the wealth of knowledge, information, and ideas provided by our shareholders, and are the most valuable asset a company has while developing its business. So often proactive communication between a company and its shareholders can break down by technology issues that are not easily identified. So along with our mobile platform and our mission to create jobs for Americans, management has put a high priority on delivering proactive communication with our shareholders in a simplified and centralized investor relations HUB to be available shortly."
About the Company:
Zippi(TM) Networks, Inc. (PINKSHEETS: ZIPN), headquartered in San Jose, Calif., has created a revolutionary business process with three US Patents Pending. Zippi is the leading provider of mobile commerce tools that creates jobs and enables American's to recycle their "Clutter into Cash." Founded in 2006, Zippi promises to engage consumers with the ease of a toll free Hotline and Mobile applications designed to allow everyone an easy hassle free way of turning clutter into cash, recycling, and earning an income with Zippi. The "Zippi Cash" mobile iPhone application provides appraisal information to the item owner prior to listing an item, and will also connect directly to Zippi where the appropriate online seller can be assigned to handle the entire transaction.
Safe Harbor Statement
This announcement contains forward-looking statements within the meaning of Section 27A of the Securities Act of 1933, Section 21E of the Securities Exchange Act of 1934, and within the meaning of the Private Securities Litigation Reform Act of 1995. Actual results could differ materially from those projected in the forward-looking statements as results of various factors including the ability of the company to successfully commercialize its new technologies and service offerings. The company undertakes no obligation to publicly release the result of any revisions to these forward-looking statements, which may be made to reflect events or circumstances after the date hereof or to reflect the occurrence of unanticipated events.
Zippi is a trademark of Zippi Networks, Inc. All other trademarks or registered trademarks are the property of their respective owners.
Media Contacts:

Robert Rositano Jr.
1 408 884 2001
Email Contact

Karen Ashley
1 408 884 2006
Email Contact

Email Contact


Copyright @ Marketwire
Page: 1
Related Keywords:
Zippi Networks, Inc., Marketwire, Inc., Apple Computer, Environmental Technology, Internet Technology, Green Technology, Business, Other,
---