Zentecture, Sensual Modernity and Mundi Homes: A Unique Investment Opportunity for Next Generation Residential Construction and Real Estate Finance
(April 01, 2011)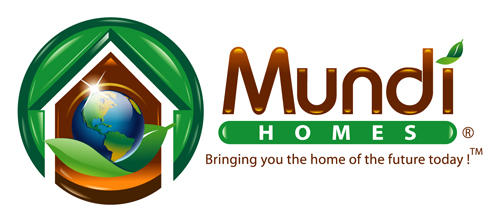 Chevy Chase, MD (PRWEB) April 1, 2011
The next generation of perceptive investors wants sound investments that add value to their life as well as their portfolio. They are also keenly interested in investing in exciting new ideas that provide a return on investment well above traditional avenues of investment without the volatility. These opportunities are rare and favor forward-thinking individuals who have the vision and means to invest in ideas before they converge into the mainstream. Such an opportunity exists right now in an innovative home building concept that is poised to shake the home building industry from its very foundation: construction and financing of a next generation home that is sustainable today and into the future.
Over the last twenty years, the visionary behind Mundi Homes patiently and persistently honed his ideal of environmentally responsible and sustainable living. His cutting-edge concept for the residential construction industry will soon become the benchmark for comfortable, affordable, next generation zero energy homes. His trademarked words, Zentecture and Sensual Modernity, epitomize his dynamic home building concepts and true sustainable living without sacrificing comfort, style or quality of living. Mundi Homes is bringing you the home of the future, today.
Pioneering the future of home building is not limited to construction with Mundi Homes. With the demise or restructure of Fannie Mae and Freddie Mac looming in the very near future, Mundi Homes realizes the tremendous potential opportunity to also shape the next generation of real estate finance. Mundi Homes is a privately funded company that has identified key markets across the United States in order to implement an aggressive growth strategy for self-funded mortgages. Michael Mundi shares this about the exciting opportunity:
Im seeking investors who share my vision of steady appreciation over time through fine home building. Contrary to belief, a Mundi Home wont cost more because its zero-energy green. The price points are comparable and attractive due to innovations in construction. We offer an option to fill the gap in the secondary markets left by Fannie Mae and Freddie Mac. Everyone, including homebuyers, benefits in the short and long term with our concept. With the interest returns on the mortgages, investors realize an outstanding return on investment over time, and homebuyers get a well built, attractive and gracious home that saves them money over time through lower energy consumption.
Mundi Homes is a leader and innovator with a clear plan and the perceptual experience to successfully advance the next generation of residential construction and real estate finance. The company has boldly claimed a market niche for which there is currently zero competition. Investors interested in adding Zentecture and Sensual Modernity to their vocabulary and portfolio can contact Mundi Homes by visiting http://www.mundihomes.com/, contacting Mundi Homes via email at info (at) mundihomes (dot) com, or by calling toll-free (800) 890-5004 or (301) 769-6400 locally in the Chevy Chase, MD area. Bringing You the Home of the Future, Today
###
Read the full story at http://www.prweb.com/releases/Next-Generation/Residential-Construction/prweb5213554.htm.
Page: 1
Related Keywords:
family, family planning, fishing industry, construction and property, heavy construction, house building, cinema industry, radio industry, television industry, music industry, building material, process industry, fishing industry, electricity production and distribution, cinema industry, radio industry, television industry, music industry, manufacturing and engineering, machine manufacturing, process industry, industrial production, engineering, instrument engineering, heavy engineering, manufacturing and engineering, design and engineering, fishing industry,
---