Zapproved Launches First Web-Based Tool to Manage Business Approvals and Decision-Making
Zapproved Offers Companies a Way to Instantly Improve Accountability and Transparency in Corporate Decision-Making With Free Online Tool
(December 15, 2008)

PORTLAND, OR -- (Marketwire) -- 12/15/08 -- Zapproved, a company that develops web-based productivity tools, today announced the launch of the first free, cloud application that manages the organizational decision-making and approval process, ensuring everyone will always know "Who approved that?". The Zapproved application is an easy-to-use tool working in tandem with email that documents the input from anyone in an organization that needs to participate in a decision, bringing transparency and accountability to any approval process.
Zapproved lets users see all current proposals that are awaiting approval, who has approved or rejected an issue, what their feedback was and what the approval status of any project they're involved with is. Zapproved keeps the decision-making "conversation" in a single place, making it easier to track each approval and eliminating the confusing web of inconclusive messages that often results from trying to make decisions solely via email.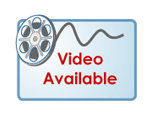 "We have standard desktop applications for virtually every common task we do in business, except for making well-considered, well-documented decisions in our organizations," said Monica Enand, Zapproved founder and CEO. "Every day in the news we see what is at risk when decisions are made in the dark, when there is no clear record of why something was done and who, ultimately, approved it. At best the current system of making decisions-by-email is slow and inefficient -- at worst, it can lead to disastrous decisions that put companies and shareholders at risk."
Zapproved is as simple to use as Evite, enabling companies to easily adopt the application and begin providing a standard, well-documented decision-making and approvals process immediately. Zapproved also works across firewalls, so it can be used with customers, vendors, or anyone within another company.
To use Zapproved, simply register once, and then send out a proposal. When the recipients get the proposal in their email, they respond by clicking the "approve" or "deny" buttons and adding any comments. All recipients can see how others have responded and once everyone's input is recorded the decision is archived, providing a clear record and easy-to-access, searchable institutional memory.
Zapproved helps businesses move their conversations from overloaded email in-boxes to collaborative spaces online. Just as people share information with their friends on Facebook or photos on Flickr, companies are using applications like Zapproved, Basecamp and NetSuite to share business information and increase efficiency, transparency and accountability.
Zapproved enables users to:
-- track the status of all proposals they send or are involved with and receive daily emails about items that require action; -- be notified when someone comments or makes a decision, a project is cancelled or an approval deadline is due; -- create a corporate branded Zapproved application with longer archive times and added storage capacity for $12 a month; -- access Zapproved via improved UIs optimized for popular mobile devices such as the iPhone and Blackberry.
The company's roadmap includes integration with MS Outlook, a hierarchical workflow process, electronic signatures and a team version that will allow user to share contact lists and archives.
During the four-month beta, Zapproved has grown with a constant stream of new sign-ups every day. More than 1,500 users registered at the site and provided suggestions that helped fine-tune the application. Businesses are now using Zapproved on a daily basis to manage their approval process, including small businesses, enterprises, non-profit organizations, and government agencies.
Sign up for Zapproved by visiting www.zapproved.com.
About Zapproved
Founded in February 2008, Zapproved is a Portland, Oregon-based start-up improving organizational efficiency through the software-as-a-service model. Zapproved plans to expand its online offerings by using its proprietary AdaptPro(TM) workflow engine to create a suite of cloud-based tools that solve common business problems. To learn more, visit www.zapproved.com/aboutus.
Image Available: http://www2.marketwire.com/mw/frame_mw?attachid=891689

For more information, please contact:
Tara Sims
siliconPR for Zapproved
415.310.5779
Email Contact


Copyright @ Marketwire
Page: 1
Related Keywords:
Web tool, Productivity tool, Cloud computing, Decision making, Project management, Start up, Silicon, Marketwire, Apple Computer, Internet Technology, Business, Email,
---