Zagada Applauds Jamaica Digiport Liberalization
"Key to Vitalizing Location's ICT/BPO Sector Growth and Service Provider Competitive Positioning"
(June 14, 2012)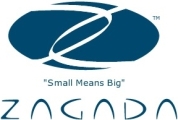 MIAMI, FL and CORAL GABLES, FL -- (Marketwire) -- 06/14/12 -- Zagada Markets, the leader in Nearshore service provider and location sourcing analysis, and a global boutique in data driven outsourcing talent and cost analysis, today applauds Jamaica's liberalization of its Montego Bay Free zone.
The move is anticipated to be a boon for the quickly expanding ICT, contact center and BPO sector. The Free zone houses approximately 14 such service providers, and employs approximately 75% of Jamaica's 13,000 BPO workers, and generates over US$100 million in service trade related revenues. The new upgrade and renovation are anticipated to add in excess of 50,000 square feet to existing capacity.
Jamaica's Minister of Science, Technology, Energy and Mining, Phillip Paulwell, formally announced on June 7th that the Government has reached an agreement with telecommunications provider LIME Jamaica to open the Montego Bay Free Zone to other providers. LIME, a subsidiary of Cable & Wireless, previously operated across the region under the Cable & Wireless brand.
Commenting on the development, Paulwell said:
"We have achieved tremendous benefits from competition, but we now have to look beyond the shores of Jamaica. I want the companies to look at the world, because there is no reason why Jamaica should not be the centre in this region for all telecommunication and business related activities."
Jamaica Digiport International (JDI), a wholly owned subsidiary of LIME Jamaica, held two licenses -- the Free Trade Zone Carrier License 2000, and the Free Trade Zone Service Provider License 2000. The JDI has now voluntarily relinquished the two licenses, which were due to expire in March 2015. Those licenses gave JDI the right to be the exclusive provider of telecommunication services to the Montego Bay Free Zone, as well as to own and operate licensed facilities in any free zone.
In conversations with executives knowledgeable of the sector, Zagada analysis indicates that JDI/LIME's apparent move to relinquish the licenses was principally driven by terminating rate issues and skillful government suasion. Jamaica's Office of Utilities Regulation (OUR), only days prior to the announcement, decided to reduce the mobile termination rate -- a condition for which LIME persistently lobbied the OUR.
Historically, companies in the free zone have long appealed to have multiple telecommunication service providers and ITC companies to be allowed to compete on pricing, and they be allowed greater independent contracting flexibility. This is now the case.
The termination of Jamaica Digiport International Limited's (JDI) exclusive license is anticipated to be a catalyst for expansion in business at the free zone, as service providers, previously unable to compete, will now compete for business from existing and new operators.
In accessing the implication of the decision, Yoni Epstein, the President of the Jamaica Business Process Outsourcing Association (JBPO), and CEO of Island Outsourcers (www.islandoutsourcers.com), said:
"This move represents a significant step in creating an ideal climate for spurring competition, lowering telecom cost, and cementing Jamaica as The Nearshore destination."
Zagada sees Flow, and Columbus Business Solutions -- subsidiary and units of Columbus Communications -- as the principal communication competitors to benefit from the loss of LIME/JDI's monopoly. Zagada Institute's Caribbean and Central America 2012 report projects that Jamaica's BPO sector is on track to generate a projected US$230 million in revenues, create an additional US$224 million in economic impact and generate close to 14,000 sector jobs from its 34 plus service provider companies.
About Zagada Markets
Zagada is a business development analytics firm and is the leading Nearshore advisor to Fortune 500 corporate buyers and a global boutique in data driven outsourcing talent and cost analysis. The company provides research, indexes, rating and tailor-made advisory services on countries, cities and service suppliers to corporations. The company principally serves the corporate buy-side and is totally focused on delivering sourcing analytics on the global outsourcing sector. Please visit Zagada online at www.zagada.com (corporate); Visit ZagadaExchange.com (supplier portal), http://mini.zagadaexchange.com (Virtual-Remote Team Building platform), www.NearshoreJournal.com (blog), http://www.zagadacaptive.com (estore).
Visit Links to companies sited at:
Island Outsourcers (http://islandoutsourcers.com)
Jamaica Digiport International (JDI) (http://www.jadigiport.com/main.php)
Flow Jamaica (http://www.flowjamaica.com)
LIME (http://www.time4lime.com/)
Columbus Communications (http://www.columbuscommunications.com)
For more information please contact us directly at:
Zagada Markets, Inc.
305 322 8156
305 529 9028
Email Contact


Copyright @ Marketwire
Page: 1
Related Keywords:
Zagada Markets, Marketwire, Business, Science, Other,
---