Yuupon's New Model Says Forget the "Flash" Save the Cash
Unveils a New Era of Unbelievable Travel Deals With New Bargain Model Minus the Flash
(April 23, 2012)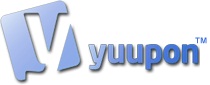 NEW YORK, NY -- (Marketwire) -- 04/23/12 -- Yuupon is ushering in a new era of online travel deals, replacing its former flash model with new flexibility and hundreds of additional bargain travel options at up to 60 percent off retail pricing, lower than the big name online travel sites, and available 365 days a year. Unlike flash sales, whose limited nature offers a handful of hotels in a stress-inducing, tight time frame, the new Yuupon opens a flood gate of choice and bargains, letting customers do the choosing instead of waiting for a weekly handful or hope of a desired destination.
"We've done away with the limits of Flash sales that people grew frustrated with, and created an even better model, providing travelers new access to thousands of deals, and not just hotels, every day of the year," said Yuupon founder and online travel entrepreneur, Mary Song.
The deals on the new Yuupon.com represent a very large global collection of always available travel offerings, including hundreds of world-wide destinations every day, and the ability to secure a guaranteed reservation when you want, not in a flash format. Instead of a handful of deals each week that other flash and deal models struggle to procure and offer, Yuupon's daily options now include thousands deeply discounted hotel and resort stays to rental cars, air fare, even full vacation packages (with air) and cruises at a fraction of the cost of other travel sellers.
From Berlin to Boston, Barbados or Buenos Aires, there's no membership necessary and no waiting for what you want to show up in your in-box. Yuupon's philosophy of flexibility in securing deals means travelers can book up to a year in advance, without giving up one of the industry's best refund and cancellation policies -- you can change your mind as late as three days before your trip. Full time customer service from a real live human being is available too.
It's a big world, with big deals, so ditch the flash and still save the cash.
ABOUT YUUPON
Get more Zen about travel deals with less pressure from the flexible sale travel site, Yuupon. Taken from the Japanese words (yuu and pon), Yuupon's founders aimed for a feeling of freedom with the name and its travel deals. Access deals on all kinds of travel from vacation packages and hotels to cruises and flights with up to 60% off daily.
Media Contact:
Pamela Johnston
Cloud12 Public Relations
[email protected]
646-918-8812 x1201


Copyright @ Marketwire
Page: 1
Related Keywords:
Bargain Travel, Hotel Discount, online travel deals, hotels, retail pricing, Discount, Yuupon, Deals, Marketwire, ,Discount,Other,
---