Young, Wealthy & Going Wireless: Youngest and Wealthiest Americans Take Full Advantage of 3G Smart Phone Features, Especially Mapping, Social Networking, and Sharing and Watching Video
(February 26, 2009)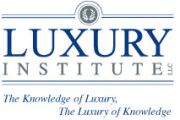 NEW YORK, NY -- (Marketwire) -- 02/26/09 -- Even in a downturn, the wealthy are eagerly adopting the latest in mobile device functionality on smart phones like the BlackBerry and iPhone, according to the Luxury Institute's (www.LuxuryInstitute.com) just released WealthSurvey: The Wealthy & Mobile Devices -- Evolving Uses.
"Luxury advertisers and marketers should be aware that 3G devices are quickly gaining traction as ways to reach high net-worth individuals, especially the youngest and the wealthiest. Mobile devices will be an important component of the luxury experience," says Milton Pedraza, CEO of the Luxury Institute, which surveyed wealthy consumers from households with average income of $332,000 and average net-worth of $3.3 million on their use of mobile devices.
Checking weather forecasts (68 percent), getting driving directions and finding nearby businesses (both 58 percent) are the top three Internet activities of wealthy individuals on their mobile devices. Also popular are getting financial market updates (46 percent), finding movie show times and sports scores (45 percent), and receiving traffic updates (42 percent).
Higher levels of wealth and income tend to suggest a greater embrace for all of the functionality afforded on today's smart phones. Individuals worth at least $5 million are twice as likely as those below this threshold to play games and watch or listen to downloaded content. Sixty percent of those 44 and younger send and receive picture messages, compared to just 31 percent of those 55 and older; 48 percent surf the Web on their smart phones and mobile devices compared to 26 percent of those 55 and up.
Eighteen percent of the wealthy have used professional networking site LinkedIn on their mobile devices, making it the most utilized networking application for mobile devices. Instant messaging broadcaster Twitter on the mobile scores a pang of recognition from 23 percent of wealthy users.
Among wealthy mobile device users who are members of at least one social networking community, Facebook and MySpace are also the two most popular mobile sites, with two-thirds of wealthy social networkers saying that they've accessed both sites from their mobiles -- and 39 percent say that they access these sites at least once a day.
"Just as the Internet upended the retail world as a whole in the late 1990s, today it is mobile devices that are proving to be a powerful and evolving medium that enhances connectivity and promotes commerce," says Pedraza.
View the full 43-page study titled Luxury Institute's WealthSurvey: The Wealthy & Mobile Devices -- Evolving Uses for complete results and demographic breakdowns. To purchase individually, visit the Market Research section of the Luxury Institute's ONLINE STORE at www.LuxuryInstitute.com. Members of the LuxuryBoard.com website have FREE access to the data via the Resource Center. Join www.LuxuryBoard.com today for access to over 70 newsletters and research studies focused on affluent consumers and the luxury industry.
About the Luxury Institute (www.LuxuryInstitute.com)
The Luxury Institute is the uniquely independent and impartial ratings and research institution that is the trusted and respected voice of the high net-worth consumer. The Institute provides a portfolio of proprietary publications and research and consulting services that guides and educates high net-worth individuals and the companies that cater to them on leading edge trends, high net-worth consumer rankings and ratings of luxury brands, and best practices. The Luxury Institute also operates the Luxury Board (www.LuxuryBoard.com), the world's first global, membership-based online community for luxury goods and services executives, professionals and entrepreneurs.
For Further Information, Please Contact:

Evins Communications, Ltd.
Dotty J. Giordano
Director
E-mail: [email protected]
Phone: (212) 688-8200

Evins Communications, Ltd.
Enid Lewin
Vice President
E-mail: [email protected]
Phone: (212) 688-8200

The Luxury Institute, LLC
Martin Swanson
Business Development
Phone: (914) 909-6350
E-mail: [email protected]


Copyright @ Marketwire
Page: 1
Related Keywords:
smart phones, mobile devices, independent market research, luxury, social networking, Shipping & Receiving, Networking, Internet, Business Issues, Connectivity, Marketwire, Apple Computer, Financial, Internet Technology, Business, Internet, Sports, Social Networking,
---