Young Australian Couple Develops Essential iPhone Travel App Whilst Traveling Europe
(July 27, 2011)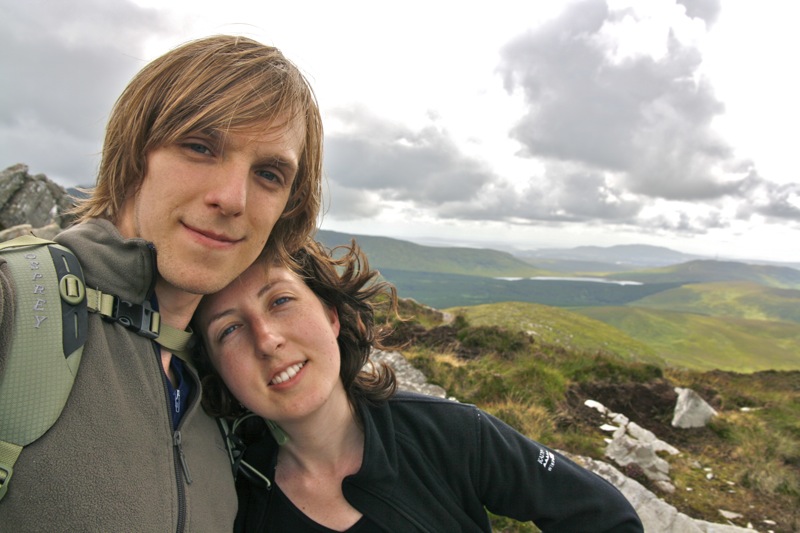 Hasselt, Belgium (PRWEB) July 27, 2011
European travel is rarely propounded as a way to cut costs but full-time travelers, ex-social worker Katherine Herriman and Computer Science PhD student Michael Tyson say it was key to the success of their business, A Tasty Pixel. Full-time travel let us escape the burden of rent and bills and full time jobs. It let us find the financial freedom and time to follow our dream: the labour of love that is our fledgling software business.
Naturally, the first iPhone app the couple began to seriously develop was the travel app they wanted themselves but didnt yet exist. The couple spent ten months developing their unique iPhone travel app The Cartographer, based on their own experiences whilst touring North Africa and exploring the length of Italy, finally launching the app in Cornwall, UK. After the launch, Apple featured The Cartographer for nine consecutive weeks in various categories, including New & Noteworthy, Whats Hot, and Staff Picks. The Cartographer was also voted third best iPhone travel app in the app industrys answer to the Oscars, the Best App Ever Awards, hosted by 148 Apps.
The couple chronicles their adventures on their travel blog, Technomadics.
The Cartographer empowers travelers to:
Collate Travel Research:

Plan trips on the desktop by plotting vacation ideas, routes and shapes on Google Maps
Plan with friends and family using the collaboration features
Travel Independently:

Sync customized Google My Maps with markers, notes, photos and routes with the iPhone and tackle new cities with the confidence of a local.
Avoid data and roaming charges with offline maps.
Record Trip Information:

Drop markers whilst traveling to remember adventures, along with photos and notes.
Share Trip Information:

Share trip with friends and family via email and Twitter.
Device Requirements:

iPhone or iPod Touch running iOS 3.1 or later.
Pricing and Availability: The Cartographer is available for $3.99 (USD) exclusively through the App Store in the Travel category.
A Tasty Pixel specialises in iPhone and Mac apps with beautiful and functional user interfaces software that works like an extension of oneself, with the charm and elegance that make it a pleasure to use. A Tasty Pixel currently has two iPhone apps available on the App Store The Cartographer and Loopy. A Tasty Pixel products have been extensively featured by Apple and have been finalists for the prominent iPhone industry competition, Best App Ever Awards, hosted by 148 Apps.
Press Contact:
Michael Tyson
A Tasty Pixel
michaelatatastypixeldotcom
+61 3 9005 7695
NOTE TO EDITORS: For additional information visit A Tasty Pixels PR website
###
Read the full story at http://www.prweb.com/releases/My_Maps_Google_Maps/The_Cartographer_iPhone/prweb8670807.htm.
Page: 1
Related Keywords:
computing and information technology,satellite technology,software,wireless technology,science and technology,technology (general),identification technology,agricultural research and technology,computer crime,computing and information technology,satellite technology,wireless technology,science and technology,technology (general),identification technology,agricultural research and technology,computer crime,software,economy, business and finance,financial and business service,business enterprises,business (general),tourism and leisure,lifestyle and leisure,tourism,travel and commuting,lifestyle (house and home),economy, business and finance,
---