YouTubeNetworks.com Experiences Dramatic Growth by Reaching 1 Billion Viewers on YouTube
YouTubeNetworks.com, leading YouTube service provider, has reached 1 billion viewers on YouTube, enabling more than 10,000 customers to spread their online message to the world.
(November 10, 2011)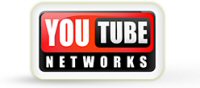 MONTREAL, QUEBEC, CANADA -- (Marketwire) -- 11/10/11 --
Editors Note: There is a video associated with this press release.
YouTubeNetworks.com, a leading YouTube service provider with a proven method to increase YouTube views on YouTube, announced today that in less than a year the firm has experienced dramatic growth through the development of effective video marketing campaigns for more than 10,000 customers. Achieving the milestone of reaching 1 billion viewers on YouTube underscores the company's reputation as the top video marketing service used by major global networks and leading marketing firms.
"Our first year has been an exciting one, as we've continued to aggressively deliver for our clients more than just views on YouTube," said Anthony Kay, CEO of TDA Enterprises. "Through our unique cost-effective service, we can increase YouTube video views while providing our clients a direct online channel for spreading their message around the world within a short amount of time."
As online video continues to grow as a popular way for people to consume information and entertainment, it is also becoming a vital tool to drive brands. However, many businesses don't fully understand the power of online video. Through a suite of services designed to increase YouTube video views, ratings, subscribers, channel views, and comments, YouTubeNetworks.com helps clients influence and engage their buying audiences around the world. In short, the firm's effective video marketing campaigns help clients to increase in online performance and overall ROI.
"As people discover the power of online videos to drive brands, they look to us to reach the online audiences they care about at a large scale," said Fisher. "YouTubeNetworks.com can generate thousands of organic traffic to a client's video by promoting it around the world."
YouTubeNetworks.com currently offers clients a wide selection of monthly service packages designed to increase YouTube views. Depending on the client's needs and budget, the firm delivers 100 percent organic views, which means all online video views are not generated by bots, scripts or androids.
Year to date, the company has added more than 10,000 customers to its strong base and continues to grow.
About YouTubeNetworks
Founded in 2009, YouTubeNetworks has developed a proven method to increase YouTube views and has become a great tool for any viral marketing campaign. YouTubeNetworks is a service developed and distributed by the social media brand of the TDA Enterprises, a leading force in the social media industry.
To view the video associated with this press release, please visit the following link: http://www.youtube.com/watch?v=RJM6PFhjba4
Contacts:
Anthony Kay
YouTubeNetworks.com
800-609-2608
www.youtubenetworks.com


Copyright @ Marketwire
Page: 1
Related Keywords:
YouTubeNetworks.com , increase YouTube views , video marketing service , video marketing campaigns , Canada,Marketwire, ,Entertainment,
---