Yodil Endorsed by Frank Sentner
Industry Veteran and Software Pioneer Finds Resolution to Perennial BI Challenge for Insurance Agents
(November 15, 2011)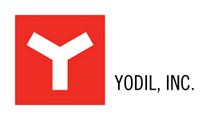 CHARLOTTE, NC -- (Marketwire) -- 11/15/11 -- Yodil, Inc., a provider of business intelligence (BI), data analytics, and management reporting to the insurance industry, has been endorsed by Frank Sentner, President of Soulware Ltd. Sentner also serves as VP of Business Development for The Insurance Exchange Trust -- and Director of Strategic Technology for The Council of Insurance Agents and Brokers (CIAB).
"BI vendors imply that business users can effectively employ their tools to extract meaningful intelligence from their systems," said Sentner. "So, agencies spend time and money on tools and training, and typically end up as confused and uninformed as they were at the start because they haven't derived the appropriate intelligence. In my 35 years of experience, I've seen many attempts made to solve this challenge without success. For the first time, I believe there is a company that has the right team, the right experience, and the right platform to address the BI challenge. That company is Yodil. The Yodil platform is the means, not the end. Yodil enables agencies to spend less money and time to get the business intelligence they need to run their businesses successfully. It's the better mouse trap, operated by better people, with better results."
Yodil gives its clients the opportunity to work with trained and capable insurance, BI, and technological professionals/consultants to structure the appropriate questions, to derive the corresponding analytics, and to deliver business-improving intelligence. Technology and reports are delivered as a service, not as a tool.
"One of the most significant problems facing agents and brokers is the inability to get data from their systems," said Fred Waite, CEO of Yodil. "They want tools to extract the BI buried in their data. But their understanding of that data might not be adequate to appropriately structure it, to understand the meaningful relationships between particular data points, or to derive constructive results. We give them the help they want to get the BI they need."
About Yodil, Inc.
Yodil is a leading provider of business intelligence (BI), management and operational reporting, and data analytics to insurance carriers, MGAs, and agents. Yodil marries deep insurance knowledge with rich content, adaptable technology, and flexible reporting options to deliver a comprehensive BI and reporting platform. For more information, please visit www.yodil.com, call 908-406-0445, or e-mail [email protected].
Information about Mr. Sentner can be found at http://www.linkedin.com/in/franksentner.
Media contact:
Amy Mielke
860-543-3244
Email Contact


Copyright @ Marketwire
Page: 1
Related Keywords:
Yodil, Inc., Marketwire, Inc., ,Business,
---