Yelp.com Cracked - Profile Defenders: A Company That Can Actually Get Rid of Your Negative Listings and Reviews
(May 31, 2012)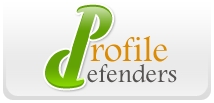 WASHINGTON, DC -- (Marketwire) -- 05/31/12 -- The implausible becomes possible when the brightest minds are behind it. Jeremy Stoppelman, Max Levchin, and the rest of the Yelp.com staff would be baffled if they knew that there was a company sophisticated enough to actually save the lives and reputations of business owners who have unjustly received unflattering, negative reviews.
Fortunately for business owners, high profile Doctors, Accountants, and Lawyers there is one company, Profile Defenders, who 100% guarantees to get rid of unwanted Yelp results. This is contrary to Yelp's recent press which stated that it could not be done.
In early March, Yelp.com made a statement via email to all yelpers and business owners listed on their site that if an Online Reputation Management firm contacted them about being able to remove or boost ratings on their site that it could not be done. While that may very well be true, they have not accounted for other tactics that Profile Defenders has cracked. These sophisticated techniques allow our clients to get rid of their unwanted listings which feature negative reviews that are either outwardly false or misleading.
Can any other Reputation Management Companies Beat out Yelp?
No. Companies like Reputation.com who advertise about protecting one's reputation are in fact unable to get rid of and suppress negative Yelp online search results. Profiledefenders.com, on the other hand, is out there working tirelessly to clean up the mess made by slanderous competitors and disgruntled ex-employees on Yelp pages.
So how is it done and how much does it cost?
We cannot let the secret sauce out of the bottle, and never will. In the end it's results that matter and that's exactly what Profiledefenders.com delivers. Our services start at only $5,000, and will help you get rid of unwanted listings permanently.
Is it Illegal and can Yelp Stop it?
Best of all, our services are 100% legal and cannot be stopped by Yelp -- this is because Profile Defenders methodology is completely ethical. "There is nothing more heart-warming than receiving dozens of letters each year from clients." These clients thank us for saving their businesses, their lives, and most importantly the lives of their families. Thanks to Profiledefenders.com, hurtful search results can quickly become a thing of the past.
Richart Ruddie
Email Contact
202-709-6751


Copyright @ Marketwire
Page: 1
Related Keywords:
Yelp, profile defenders, profiledefenders.com, reviews, cracked, doctors, lawyers, accountants, Marketwire, Business, Email, Other,
---