Xtify Announces Release of Configuration API for Smartphone Push Notifications at Google I/O
(May 11, 2011)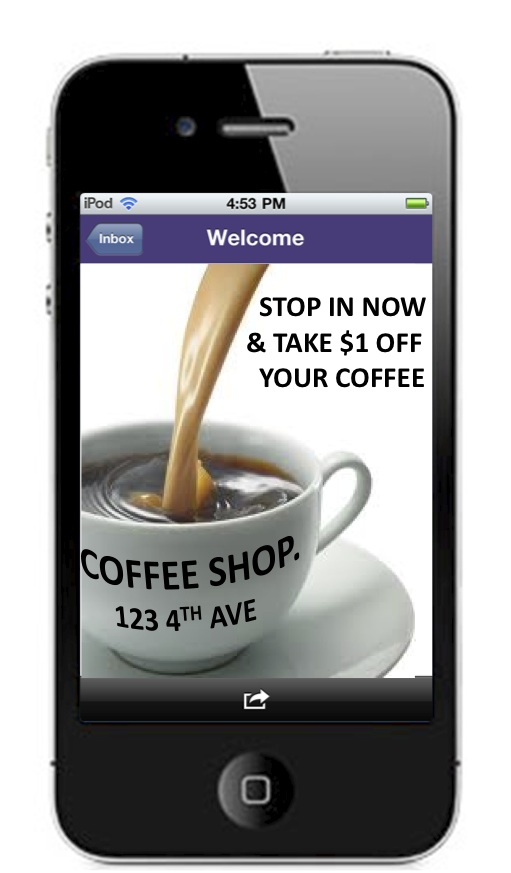 San Francisco, CA (PRWEB) May 11, 2011
Today at Google I/O, Xtify, Inc., the leading provider of user engagement technology for mobile application developers, released its' new Application Programming Interface, or API, that allows developers to quickly and easily configure push notifications for their Android, iOS and BlackBerry mobile applications. All of Xtify's generally available services including mobile application user retention as well as scheduled and location triggered push notifications can now be accessed from a single web service. The API allows developers to quickly create push notifications that drive user interaction with their applications. Use of the Notification Configuration API is available for free and details can be found online.
Developers can use the Xtify API to create both simple and rich push notifications, to configure the business rules that determine when notifications should be sent to users and to modify existing notification configurations. To keep users engaged, notifications can be delivered to all or some mobile users at specified dates and times or when mobile users are within a specified radius of a given location(s) or based on the last time the application was opened.
The Xtify API can also be used to synchronize data from CRM or CMS systems and third-party data providers such as Google Places with Xtify's push notification platform in order to trigger highly relevant and targeted messages to users on their mobile devices. Developers can also build customized user interfaces that call the Xtify API for their specific notification management needs.
"Xtify's Notification Configuration API allows developers to access all of Xtify's user engagement, messaging and location marketing services from a single API. By providing a robust API, developers can now programmatically create as many dynamic push notifications as they wish," said Josh Rochlin, CEO of Xtify. "This API allows developers to better engage application users at the right times and places, with the right messages on the devices they always have on them. It's a great way to easily build targeted customer engagement."
Messages sent using Xtify's Notification Configuration API leverage Xtifys existing smart notifications technology. Xtifys smart notifications are visually rich messages sent directly to a consumers smartphone based on rules that developers, content editors and marketers define, such as time of day, user responsiveness, user location, and other criteria that ensures delivery of content when consumers are most likely to need and act on it.
Interested developers can learn more about the Notification Configuration API online or by contacting Josh Schiffman at 646-395-1270.
Supporting Resources:

About Xtify, Inc.
Xtify, Inc. is a provider of user engagement technology for mobile applications that helps brands and developers deliver highly targeted information to their mobile customers based on users' preferences, behaviors and real-time physical locations.
Companies like Sams Club, DailyCandy and Playboy have used Xtify to keep their apps top of mind. The Company is based in New York City and founded by Silicon Alley serial entrepreneur Andrew Weinreich and Jeremy Levy. Xtify leverages a patent-pending technology to efficiently provide marketers and publishers with a unique platform for delivering targeted messages to mobile users. Xtify's platform works worldwide on iPhone, Android, and Blackberry operating systems, with Windows Phone 7 to come. Learn more at xtify.com.
For more information or interview requests, please contact:
Josh Schiffman
VP, Business Development
Xtify, Inc.
646-395-1270
###
jschiffman(at)xtify(dot)com
###
Read the full story at http://www.prweb.com/releases/XtifyConfigurationAPI/201105/prweb8413073.htm.
Page: 1
Related Keywords:
economy, business and finance,financial and business service,business enterprises,online,marketing,business (general),computer crime,fishing industry,cinema industry,radio industry,television industry,music industry,process industry,internet,computing and information technology,satellite technology,wireless technology,science and technology,technology (general),identification technology,agricultural research and technology,economy, business and finance,financial and business service,business enterprises,advertising,marketing,business (general),economy, business and finance,
---