Xplana Mobile Application Extends Student Success Everywhere
(November 30, 2010)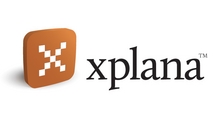 COLUMBIA, MO -- (Marketwire) -- 11/30/10 -- Xplana, the social learning platform that is changing the way students manage their academic lives, has announced the release of its mobile application for the iPhone.
With the mobile app, students have the ability to study and be productive with Xplana anywhere they go.
"College students are the epitome of social beings, and with their schedules already chock-full of class, work, and the demands that come with budding social lives, finding ample study time can take a backseat," Rob Reynolds, Director of Product Design and Research for Xplana, said. "We don't want to penalize them for having full schedules, so we've designed the Xplana mobile app for simplicity, convenience, and to support studying anytime, anywhere," Reynolds said.
Students who download the application will benefit from many of the same features available through the full Xplana platform. For instance, students can access all of their notes, videos, flashcards, and other resources they've added to Xplana while on their iPhone.
Additionally, students can create content via the app. For instance, they can record audio and video clips of lectures and revisit them after class to make sure they comprehended key points. Students can also take class notes with the application and snap photos of classroom whiteboards or other helpful study objects -- turning their iPhone into a powerful learning tool.
More importantly, the next time students log in to the Xplana website, all of the content they added through the application will automatically sync to the online platform, ensuring they have constant access to all their study materials at all times.
And with the end of the semester looming, Reynolds says the mobile application will become even more fundamental as students look to optimize their study time between final assignments, projects, and exams.
"Finals season is one of the most hectic times of a student's academic life," he said. "Now that we've released the mobile app, they can take a few extra moments to study while waiting in line at the coffee shop, have a cramming session between exams, and brush up on key concepts wherever else they may be headed."
Reynolds added that Xplana will soon release a mobile app for Android devices as well.
Registered Xplana users interested in downloading the iPhone mobile app can do so for free at the iTunes Store. Those interested in learning more or registering for a free Xplana account should visit www.xplana.com.
About Xplana
Xplana is an online social learning platform that connects learners to content and communities. Owned by MBS Service Company, Inc., the platform is free to students and features an open, modular architecture that provides an organized learning context for useful learning content and tools scattered about the Web. It simplifies the learning process by connecting students' informal learning outside of the classroom with the formal platforms and structures of schools and institutions. Additionally, Xplana serves as an access and distribution point for premium content from educational publishers and other premium content providers, targeted to the specific academic subject need of the student.
For more information about Xplana, visit www.xplana.com or contact Rob Reynolds at [email protected] or 573-239-9025. You can access a digital press kit at http://media.xplana.com.
Add to Digg Bookmark with del.icio.us Add to Newsvine
For More Information:
Rob Reynolds
573-239-9025
Email Contact
http://media.xplana.com


Copyright @ Marketwire
Page: 1
Related Keywords:
Xplana, Marketwire, Inc., Apple Computer, Internet Technology, Other,
---