Xero Introduces Touch - an app for small businesses to manage finances on the go
(August 01, 2011)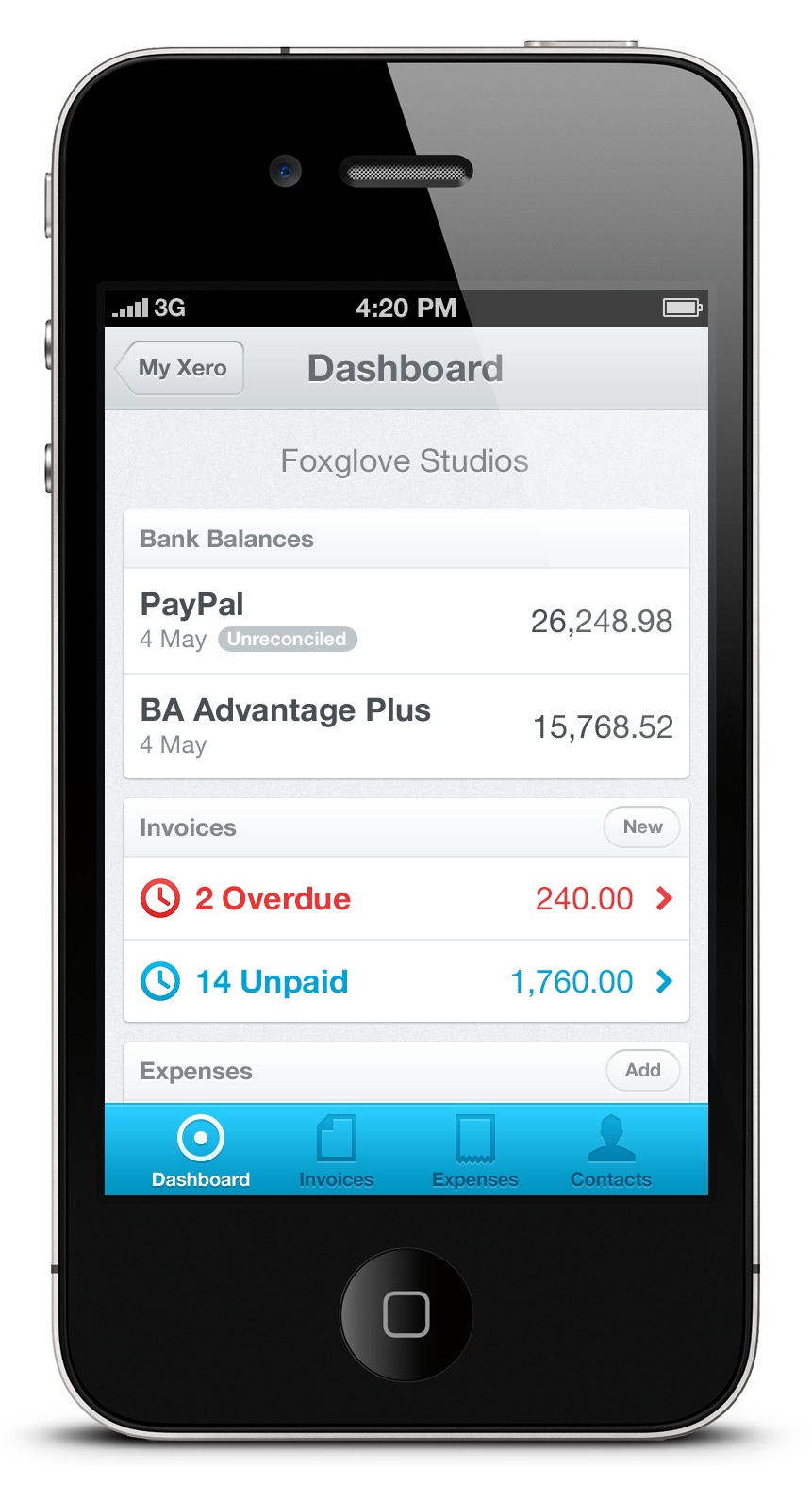 San Francisco, CA (PRWEB) August 01, 2011
Xero accounting software, today released Xero Touch, a mobile application thats now available from the Apple App Store, enabling small business owners easy access to the financial information that helps keep their business running.
Built in HTML5, Xero Touch will run on recent devices from both Apple and Android such as iPhone 3GS/4 and Android 2.2+. Xero Touch offers small business owners the ability to check bank and credit card balances; create and send invoices; add expenses; view and check a clients location with integrated Google Maps and add notes, all from a smart phone.
With the worlds best online accounting platform we're now changing the accounting category, breaking accounting out of the back office with employees being able to do their expense claims on the fly and invoice on the road, says Xero CTO Craig Walker. Business is done in coffee shops, on the train and while walking down the street, weve made sure that Xero can support our customers wherever theyre doing business.
The Xero software works with many US banks like Chase, Bank of America and Citibank to automatically import bank statement data for quick and easy reconciliation with accounting records.
Development embraces HTML5 advantages
Designed exclusively by Xeros in-house development and design teams, Xero Touch is one of the new breed of hybrid apps built using Sencha Touch and packaged into an installable app using PhoneGap. The workflow is simple, with minimal effort needed to get data into Xero.
We believe mobile should be a core part of every software companys development strategy, says Craig Walker.
Xero Touch is free from the Apple App Store for current Xero customers and anyone else who chooses to sign up to trial Xero, or it can be accessed via the web at m.xero.com. Xero will look to release a native Android app next.
Customer benefits

With Xero Touch, customers can:
Create, approve and send invoices from a mobile phone, so billing can happen in the field, on the spot greatly improving cashflow.
Take photographs of receipts (at launch for Apple iOS) such as when buying a cup of coffee or taking a taxi ride. The receipts can then be attached electronically to expense claims - eliminating the hassle of trying to find and sort paper receipts stuffed in a wallet at a later date.
Easily check up-to-date balances for bank and credit accounts while on the move.
Check the status of an invoice while out and about great for debtor management.
On the way to a client meeting confirm the exact location with Google Maps integrated right into client contact information.
For the accounting practices, one of the advantages of clients using Xero Touch is that the amount of preparation for final accounts is reduced because expenses are dealt with immediately and invoicing is more easily kept up-to-date.
As an accountant, Ive seen firsthand how small businesses have changed to be more nimble, and Xero Touch is a powerful tool for me to help my clients stay up to date and on top of their accounting, said Jason Blumer, CPA of Blumer & Associates CPAs in Greenville, South Carolina. When clients are updating their activities on the fly, I can provide more accurate, timely service and we are all more effective.
About Xero
Xero is an online accounting software system designed for small businesses and their advisors. The company has more than 45,000 paying customers across more than 100 countries. The first outside investor in Facebook and PayPal co-founder Peter Thiel, recently made an investment in Xero and he is now part of Xeros US Advisory Board.
Xero is a trademark of Xero. Other company and product names may be trademarks of their respective owners.
###
Read the full story at http://www.prweb.com/releases/2011/8/prweb8685019.htm.
Page: 1
Related Keywords:
computing and information technology, satellite technology, software, wireless technology, science and technology, technology (general), identification technology, agricultural research and technology, internet, computing and information technology, satellite technology, wireless technology, science and technology, technology (general), identification technology, agricultural research and technology, economy, business and finance, financial and business service, business enterprises, business (general)
---