XIO's Hyper ISE Named "Editors' Best" by Windows IT Pro and SQL Server Magazine
Achieves Double Top Honors; Captures Gold Medal Awards in the Hardware: Storage Category of Both Publications
(November 28, 2011)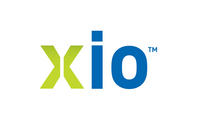 COLORADO SPRINGS, CO -- (Marketwire) -- 11/28/11 -- XIO, the leader in performance driven storage, today announced that its Hyper ISE solution was named a double gold medal award winner by Penton Media. The company's revolutionary HDD/SSD platform secured "2011 Editors' Best Awards" in the Hardware: Storage category of both Windows IT Pro and SQL Server Magazine.
The 2011 Editors' Best Awards are based on a product's strategic importance to market, its competitive advantages and its value to customers. According to Windows IT Pro and SQL Server Magazine, "At a turning point in the trajectory of the storage industry, XIO -- with its awesome Hyper ISE -- is pioneering a unique path that focuses on performance."
For the honors, both publications interviewed David Hayes, Director of the Microsoft Partner Solutions Center, which has conducted rigorous performance and scalability benchmarking tests of a single XIO Hyper ISE datapac -- one half of a full ISE system capacity. Hayes noted: "MPSC hardware-testing projects are designed to put maximum stress on systems so that customers can have the utmost confidence in deploying them in support of business-critical functions. In such a demanding context, XIO Hyper ISE performed beyond our wildest expectations. We estimate it would take an increase of workload by a factor of 10 to push the Hyper ISE we tested to its actual performance threshold."
"We are thrilled to achieve these two tremendous accolades, which further underscore Hyper ISE as the storage platform for fueling performance of the Microsoft apps -- Exchange, SQL Server, Hyper-V -- that are the lifeblood of today's businesses," said Steve Sicola, CTO at XIO. "Leveraging real-time performance analysis and patented Continuous Adaptive Data Placement technology, Hyper ISE ensures that the right data is in the right place at the right time -- always. The result: enterprises enjoy SSD performance with HDD capacity and price for all of their data -- without any administration to manage tiering. That powerful proposition is unprecedented in the market."
Built upon the field-proven ISE architecture and its thousands of deployments worldwide, Hyper ISE is architected to drive database, VDI, cloud computing and server virtualization initiatives. Fusing SSD and HDD into a single pool of capacity, Hyper ISE provides up to 200,000 IOPS in a 3U, 14.4 TB storage system. Addressing customer demands for massively scalable, high-performance storage environments, XIO's X-Volume software enables users to create and manage pools of virtualized storage across multiple Hyper ISE systems to achieve millions of IOPS. Offering the industry's best balance of price, performance and capacity, Hyper ISE is backed by an unmatched 5-year, no-cost standard hardware warranty.
About XIO
XIO is the leader in performance driven storage with the best price/performance/capacity ratios of any solution in the market. XIO pioneered the only True SHD storage system that amalgamates SSD and HDD in a single pool of storage, resulting in extreme performance that changes the economics of the data center. XIO empowers enterprises to drive database performance to its limits, accelerate business analytics, enable VDI deployments and greatly improve their server virtualization consolidation ratios. XIO's ISE architecture is field-proven with thousands of deployments worldwide. Enterprise-class reliability and ease of use are in our DNA and core aspects of all our storage systems. For more information, visit www.xiostorage.com or email us at fastforever@XIOstorage.com.
About Windows IT Pro
The Windows IT Pro community is the heartbeat of the Windows IT world -- a gathering of people, content and resources focused on Microsoft Windows technologies and applications. It's a "community" in every sense, bringing an independent, uncensored voice to IT managers, network and systems administrators, developers, systems analysts, CIOs, CTOs, and other technologists at companies worldwide. Visit www.windowsitpro.com today to learn more.
About SQL Server Magazine
SQL Server Magazine covers issues that matter to SQL Server database administrators and architects, BI professionals, and SQL Server developers. SQL Server users at all levels, from novice to advanced, come to learn practical, hands-on information straight from SQL Server experts. Visit www.sqlmag.com to learn more.
About Penton Media
As a leading, independent, business-to-business media company, Penton knows business and how to create and disseminate vital content that moves markets. Penton is where professionals turn to gain the critical insight, expert analysis and relevant connections needed to compete and succeed. Headquartered in New York City, the privately held company is owned by MidOcean Partners and U.S. Equity Partners II, an investment fund sponsored by Wasserstein & Co., LP, and its co-investors. For additional information on the company and its businesses, visit www.penton.com.
Add to Digg Bookmark with del.icio.us Add to Newsvine
Media Contact
Bryan Grillo
CHEN PR, for XIO
781-672-3129
Email Contact


Copyright @ Marketwire
Page: 1
Related Keywords:
XIO, Hyper ISE, SQL Server, Windows IT Pro, SSD, Microsoft Partner Solutions Center, MPSC, Storage, Applications, Storage, Database, Internet, Hardware, Cloud Computing, Software, Misc, Database, Other, Architecture, Administration, Internet Server Applications, E-mail, Web Servers, Database Administrators, USA, Marketwire, , Gold, Biology, Genetics, Business, Email, Technologists, Other,
---