X PRIZE Benefit Celebrates Innovation in Oil Cleanup, Sets Sights on Breakthroughs in Life Sciences, Education & Global Development
Technology & Entertainment Titans Help X PRIZE Raise $2.7 Million to Support Its Ongoing Work
(October 25, 2011)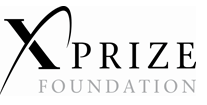 SAN FRANCISCO, CA -- (Marketwire) -- 10/25/11 -- The X PRIZE Foundation honored the benefactor and winners of the $1.4 million Wendy Schmidt Oil Cleanup X CHALLENGE, during its 2011 Radical Benefit for Humanity at the Regency Center in San Francisco on October 20. More than 400 "who's who" from San Francisco, the Silicon Valley and around the globe attended the event that raised more the $2.7 million. The event, to benefit the nonprofit X PRIZE Foundation, was co-hosted by luminaries Wendy Schmidt and James & Suzy Cameron. CNN's Chief Business Correspondent Ali Velshi served as Master of Ceremonies.
Academy Award® winning filmmaker and explorer, James Cameron set the tone. "I joined the X PRIZE Foundation's Board of Trustees because I believe that many, if not most, of humanity's challenges can be solved by passionate, dedicated teams empowered by today's exponentially growing technologies," he explained. "Personally, I'm excited to work with the Foundation to help create the prizes that will inspire and motivate innovators to drive radical breakthroughs."
Inspiring remarks throughout the evening included those of Dr. Peter Diamandis, Chairman & CEO and Robert K. Weiss, Vice Chairman & President of the X PRIZE Foundation; Wendy Schmidt, President, The Schmidt Family Foundation, and Title Donor, Wendy Schmidt Oil Cleanup X CHALLENGE; and Don Johnson, team leader, Elastec/American Marine that recently won the first place prize in the Wendy Schmidt Oil Cleanup X CHALLENGE by nearly quadrupling the industry's previous best oil recovery rate tested in controlled conditions.
"As a friend and supporter of the X PRIZE Foundation for several years, I've been consistently inspired by the idea that incentive competitions are a great way to spur innovation and create real opportunities for positive change," said Wendy Schmidt. "It is the best kind of experience for a philanthropist -- to have such a measurable and valuable outcome delivered to the world. For those of you who have challenges you want to solve, I encourage you to talk to the X PRIZE Foundation about creating your own X PRIZE or X CHALLENGE competition."
"This was an amazing evening for the X PRIZE Foundation. Our incredible co-hosts, donors, sponsors and staff made this possible. The funds we raised will develop critical X PRIZES and X CHALLENGES that will address global problems in markets that are currently 'stuck' without solutions," said Dr. Peter H. Diamandis, Chairman & CEO, X PRIZE Foundation, headquartered in Los Angeles. "The incredible results of the recent Wendy Schmidt Oil Cleanup X CHALLENGE show how we can inspire and incentivize people from around the world to go beyond what is acceptable and find the real solutions to real problems."
Dr. Diamandis continues, "We are particularly grateful to Eugene 'Rod' Roddenberry, his wife, Heidi, and the Roddenberry Foundation for their support. As the largest donor of the night, we are proud to partner with them in solving critical global issues in areas focused on science, technology, environment, education and humanitarian advances. Among the many concepts in development, we look forward to making his father's, Gene Roddenberry, Star Trek vision a reality with the medical 'Tricorder' competition."
VIP attendees included Ron Conway, Founder, Angel Investors LP; James Gianopulos, Chairman & CEO, Fox Filmed Entertainment; Honorable Gavin Newsom, California Lieutenant Governor; Goldie Hawn, Actress, Film Director and Producer; Bill Brady, Chairman, Credit Suisse; Princess Beatrice of York; David Clark, Astronaut Relations, Virgin Galactic; George Whitesides, CEO, Virgin Galactic; Dennis Crowley, Founder, Foursquare; Naveen Jain, Chairman, Intelius; and Zachary Bogue, Co-Founder, Founders Den.
During the reception, guests viewed exhibits that offered overviews of the Foundation's awarded, current and the future competitions as well as its other activities in areas where innovation is needed. Among the exhibits, Ekso Bionics (previously Berkeley Bionics) demonstrated its technology that helps people with physical limitations improve their ability to function independently. Following the reception, Ajay Verma, Vice President of Biogen Idec, addressed the crowd, reinforcing the need for innovation and breakthrough technologies.
Live auction items included one-of-a-kind experiences such as a Scripps Institution of Oceanography adventure for two on a research ship to the Mariana Trench, the deepest spot on Earth; a Virgin Galactic sub-orbital flight on SpaceShipTwo with Dr. Diamandis during its first year of commercial operation; a weightless flight aboard ZERO G for six people with one of the participating astronauts, Anousheh Ansari, Richard Garriott de Cayeux or Brian Binnie; and original paintings of Steve Jobs and Bono created by Erik Wahl during an inspiring stage performance.
Current X PRIZE Foundation sponsors include Dr. Stewart & Marilyn Blusson; Cisco; John Templeton Foundation; Google; Qualcomm; Shell; Wendy Schmidt; and Tri-State.
About X PRIZE Foundation
Founded in 1995, the X PRIZE Foundation is the leading nonprofit organization solving the world's Grand Challenges by creating and managing large-scale, high-profile, incentivized prize competitions that stimulate investment in research and development worth far more than the prize itself. The organization motivates and inspires brilliant innovators from all disciplines to leverage their intellectual and financial capital for the benefit of humanity. The X PRIZE Foundation conducts competitions in four Prize Groups: Education & Global Development; Energy & Environment; Life Sciences; and Exploration. Prizes won include the $10 million Ansari X PRIZE for private, suborbital space flight; the $10 million Progressive Insurance Automotive X PRIZE for creating safe, affordable, production-capable vehicles that exceed 100 MPG energy equivalent (MPGe); the $2 million Northrop Grumman Lunar Lander X CHALLENGE for advanced rocket development; and the $1.4 million Wendy Schmidt Oil Cleanup X CHALLENGE for highly effective oil spill cleanup methods. Active prizes include the $30 million Google Lunar X PRIZE and the $10 million Archon Genomics X PRIZE presented by Medco. For more information, go to www.xprize.org.
Copyright @ Marketwire
Page: 1
Related Keywords:
X PRIZE Foundation, Marketwire, , Financial, Film, Space Science, Agricultural Science, Oceanography, Genetics, Business, Entertainment, Science, Family, Other,
---