Wyse to Offer the Lowest Cost and Most Open Desktop Virtualization Solution for Small and Medium Businesses With Citrix VDI-in-a-Box
(October 25, 2011)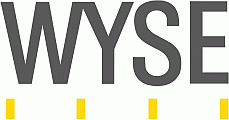 BARCELONA, SPAIN and SAN JOSE, CA -- (Marketwire) -- 10/25/11 -- Wyse Technology, the global leader in cloud client computing, today announced its day one support for Citrix's VDI-in-a-Box, creating an easy and affordable desktop virtualization solution for Small and Medium Businesses (SMBs). The combination of Citrix's ultra-low-cost virtual desktop solution and Wyse clients and PC software makes it easier than ever for small and midsize businesses to realize the transformative benefits of desktop virtualization.
Wyse's entire range of thin clients supports VDI-in-a-Box.
If the goal is lowest cost, SMB organizations can repurpose their existing PCs with Wyse PC Extender™ software, reducing security risks, and simplifying device management.


For improved performance and energy-savings, the Wyse T50 thin client is a superior option, and


For optimized performance, security, manageability, and user experience, the Wyse C10LE and Wyse R10L thin clients are the best options. Based on the blisteringly fast Wyse ThinOS, these models work with VDI-in-a-Box, right out of the box, providing:



Integrated easy setup - Ideally suited for SMBs wanting to deploy virtual desktops in phases, Wyse thin clients combined with Citrix's VDI-in-a-Box are easy and quick to deploy.


Automatic management - so administrators don't have to worry about configuring, patching, updating, and securing the endpoints.


A high fidelity user experience - leveraging Citrix HDX™ technology, delivers better multimedia, USB support, multi-monitor handling and future-proofing than proprietary hardware-only clients.


Wyse is offering a special promotional price of $249 for the Wyse C10LE product, when sold together with VDI-in-a-Box.


Unlike other low-cost VDI solutions that require lock-in to proprietary and non-scalable solutions, Wyse clients and software combined with Citrix's VDI-in-a-Box deliver the functionality to provide a rich user experience and ensure a scalable solution SMBs can grow with. Organizations can choose from Wyse's range of management, user experience optimization and acceleration software to further maximize benefits.
"SMBs told us they want VDI clients with flexibility, multiprotocol support, and no management or security issues to deal with, not a toy they'll throw away in a year," says Jeff McNaught, Chief Marketing and Strategy Officer at Wyse Technology. "Coupled with Citrix's VDI-in-a-Box, the Wyse thin clients deliver the best in class, most affordable VDI solution for SMBs."
"SMB customers are seeking easy, affordable virtual desktop solutions that do not paint them into a corner. Coupling Citrix's easy yet complete solution with Wyse thin and zero clients takes VDI to the next level of simplicity without sacrificing core functionality. We are pleased to partner with Wyse and share our vision of plug-and-play virtual desktops for the SMB market," says Krishna Subramanian, VP of Marketing and Business Development at Citrix.
For more information, please visit:
Citrix VDI-in-a-Box web page and announcement, http://www.citrix.com/English/NE/news/news.asp?newsID=2317531
Follow Wyse Technology Online
Wyse Blog: http://www.wyse.com/blog
Twitter: http://www.twitter.com/wyse
Facebook: http://www.facebook.com/wysetechnology
LinkedIn: http://www.linkedin.com/company/wyse-technology
YouTube: http://www.youtube.com/wysetechnology
About Wyse Technology
Wyse Technology is the global leader in Cloud Client Computing. The Wyse portfolio includes industry-leading thin, zero and cloud PC client solutions with advanced management, desktop virtualization and cloud software supporting desktops, laptops and next generation mobile devices. Cloud client computing replaces the outdated computing model of the unsecure, unreliable, energy-intensive and expensive PC, all while delivering lower TCO and a superior user experience. Wyse has shipped more than 20 million units and has over 200 million people interacting with their products each day, enabling the leading private, public, hybrid and government cloud implementations worldwide. Wyse partners with industry-leading IT vendors, including Cisco®, Citrix®, IBM®, Microsoft, and VMware® as well as globally-recognized distribution and service partners. Wyse is headquartered in San Jose, California, U.S.A., with offices worldwide. For more information, visit the Wyse website at http://www.wyse.com or call 1-800-GET-WYSE.
Add to Digg Bookmark with del.icio.us Add to Newsvine
Media Contact:
Allison Darin
408-473-1223
adarin@wyse.com


Copyright @ Marketwire
Page: 1
Related Keywords:
Thin, Cloud, Zero, USA, Spain, Marketwire, , IT (Information Technology), Security, Internet Technology, Business, Other,
---